Prime Minister Ismail Sabri Yaakob held a live press conference today to reiterate that palm oil in 1kg polybag is still subsidised and priced at RM2.50 per pack.
Domestic Trade and Consumer Affairs Minister Alexander Nanta Linggi had previously stated this while announcing that subsidies for bottled palm oil would be discontinued as of July 1.
In his presser this evening, Ismail Sabri said there was a lot of confusion and allegations that the government had withdrawn all subsidies for cooking oil.
"The subsidy that the government has taken on is for the category of palm oil in polybags that is RM2.50 per kg only, compared to the real market price that is RM9 per kg for the use of the B40 of Keluarga Malaysia.
"This subsidy has been in place since June 2007," he added.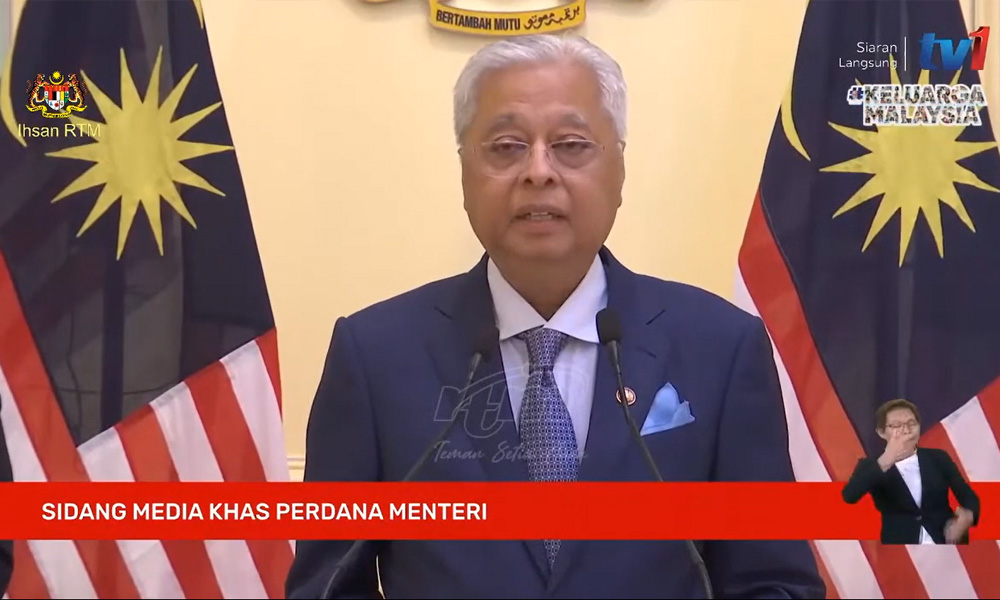 Ismail Sabri explained that the subsidy for bottled palm oil was introduced as a temporary measure in 2020 to help the public during the Covid-19 pandemic.
However, he said it had been abused by businesses and industries that took advantage of the subsidies.
"Due to that, the government has decided, starting July 1, to no longer continue the subsidy for bottled palm oil because the initial objective of this programme was to help those affected by the pandemic," he said.
Ismail Sabri also reiterated Alexander's announcement that the ceiling price of chicken and eggs will be terminated on July 1, and that this could result in a price hike.
He said the government will offset the rise in the cost of living by disbursing additional Keluarga Malaysia Aid.
The additions he announced include RM100 for B40 households, and RM50 for singles. - Mkini