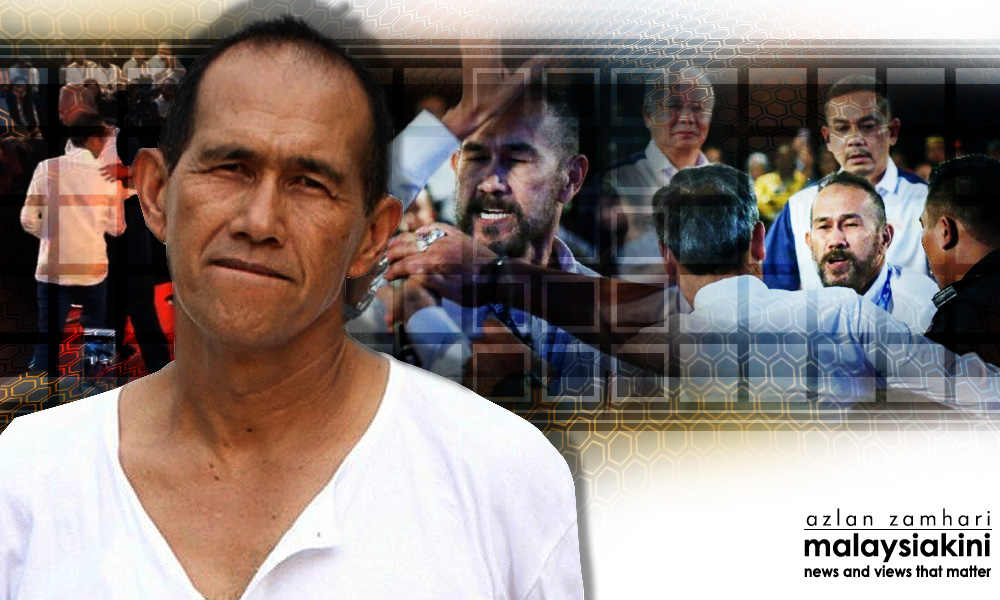 Comedian Sulaiman Yassin does not regret assaulting film director David Teo in front of Prime Minister Najib Abdul Razak last night.
Malay daily Harian Metro quoted the actor, who is also known as Mat Over, as saying that he did it to teach Teo "some manners".
"I don't think it was extreme to teach him some adab (manners), especially when in front of a leader, who is also the host of the event," Sulaiman was quoted as saying.
He claimed that Teo's attitude was disrespectful towards the prime minister and actor Rosyam Nor, who moderated the National Transformation (TN50) event held at Seri Perdana.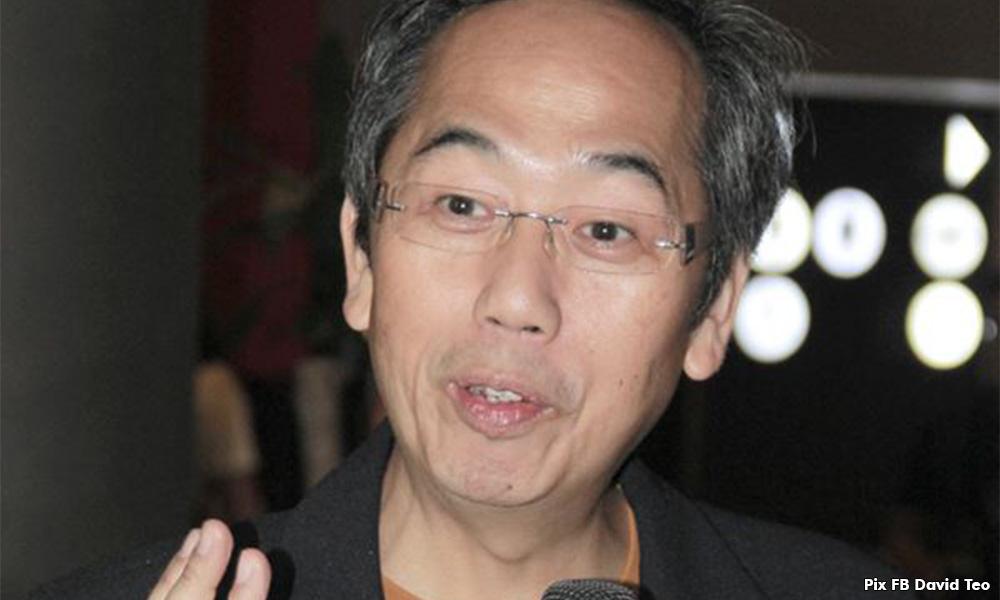 The
incident unfolded
when Teo (
photo
) walked up to the stage as the event was ongoing and questioned Rosyam for allegedly not giving equal chance for everyone in the forum to voice their views.
After chiding Teo for "disrespecting" the prime minister, Rosyam gave Teo room to voice his thoughts, and Teo began reciting a poem.
It was at this juncture that Sulaiman walked up to Teo and slapped him, but the slap landed on Teo's left arm. In return, Teo tried to kick his attacker away. A brief struggle ensued, before security personnel subdued the situation and escorted the duo out of the venue.
The video of the incident has since gone viral.
The dialogue proceeded without incident afterwards and Najib, who was seen composed throughout the ordeal, asked both Teo and Sulaiman to be brought into the venue and asked them to shake hands and make peace.
Teo later expressed shock at the unprovoked attack, especially given that he does not know Sulaiman personally.
"He suddenly rushed at me and slapped me. I was only asking about Rosyam not using the round stage fully and his focus only on the audience in front, whereas I also wanted to ask the prime minister some questions," the New Straits Times quoted Teo as saying.
However, Teo considered the case as settled and does not plan to take legal action against his attacker.
An NGO called Pertubuhan Pembela Nasib Melayu Malaysia plans to lodge a police report against Teo today over the incident.
The report is expected to be lodged at the Pudu police station this afternoon.
Later, at 2pm, several NGOs are also expected to hold a "peaceful demonstration" over the same matter, outside Teo's office in Petaling Jaya.- Mkini