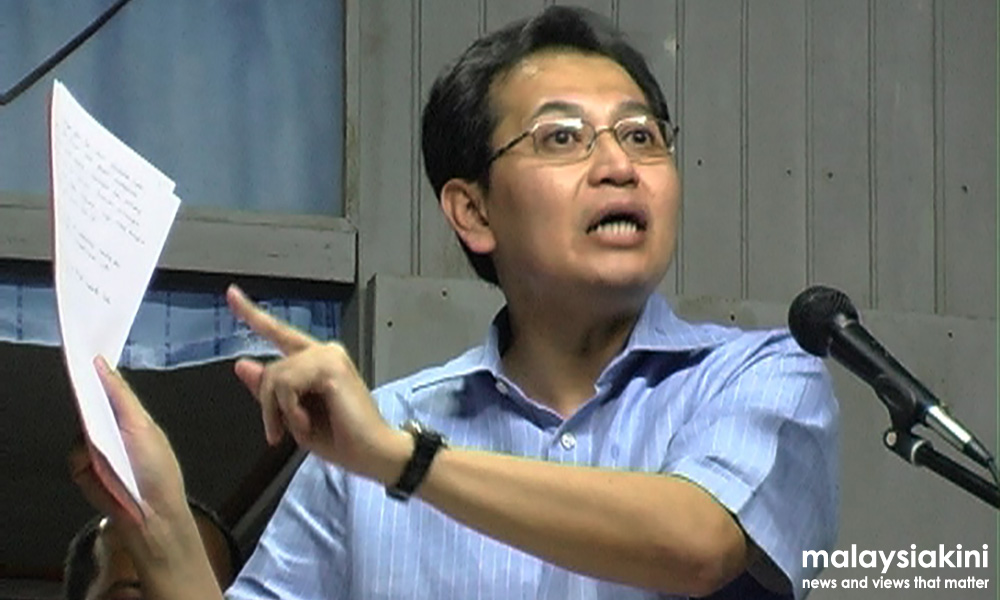 Parti Bebas Rasuah leader Ezam Mohd Nor defended his decision not to reveal the alleged "six boxes of evidence" of corruption he claimed in 1998 he had in his possession, purportedly showing wrongdoing by high-ranking government officials.
The allegation has dogged him for close to two decades - all through his political career from when he was a PKR politician to a BN senator, and now as founder of a new party created to fight corruption.
"How can I reveal the six boxes? I had only revealed two pages and I ended up in the Kajang prison," said Ezam, who was dubbed "Ezam Kotak" by critics over his promise to reveal the evidence.
The word "kotak" means box in Bahasa Malaysia.
"When action was taken against me, no one came to me to ask where those boxes were and if they can help me expose the information I received.
"This is our problem, the problem of the Malay community. Our priorities are wrong. Our premise is wrong," he said at a forum on 1MDB in Petaling Jaya last night.
Ezam was in 2002
sentenced
to two years' jail for violating the Official Secrets Act during a press conference to expose alleged corruption and abuse of power by (then) international trade and industry minister Rafidah Aziz and former Malacca chief minister Rahim Thamby Chik.
He was then PKR Youth chief and was once regarded as PKR de facto leader Anwar Ibrahim's right-hand man.
Ezam eventually returned to Umno in 2008, and was appointed a senator in 2010. He was also appointed communications director at the Finance Ministry but quit in 2016.
He joined Parti Pribumi Bersatu Malaysia soon after, but left the party to form Parti Bebas Rasuah with former Umno division leader Khairuddin Abu Hassan.
Dr M's open letter to Najib
Ezam said he quit the Finance Ministry because he was "no longer called up" by Prime Minister Najib Abdul Razak.
He said the last time he was consulted was when former premier Dr Mahathir Mohamad published an open letter to Najib on the 1MDB issue.
"He (Najib) immediately called me... he said, 'We have problems now. The former PM is making a public attack, so how are we to answer?'
"I said, 'Dr Mahathir questioned 20 things, so you respond to them. If you can't reply 20, 10 will do'. Because at the time Dr Mahathir was not involved in politics and still in Umno, so we should answer.
"But he didn't. His strategy was not to answer. His strategy was to divert and attack, so every night Buletin Utama (on TV3) would attack Dr Mahathir to make him look like the bad guy. It was stupid.
"That was the last time I was called up. That is why I left. What was the point of me hanging around in the Finance Ministry?" he asked. - Mkini