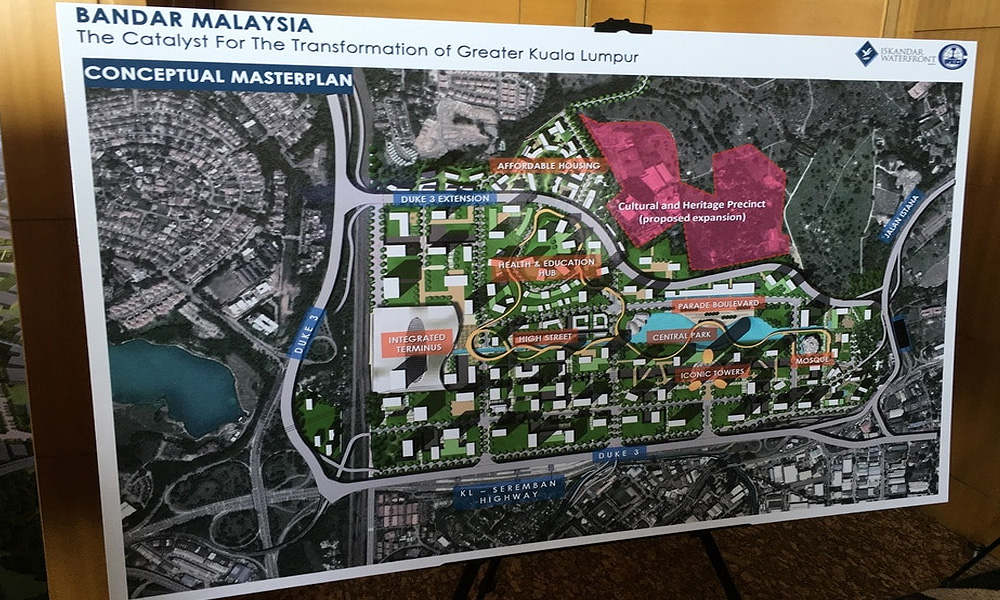 Putrajaya may have its eyes set on appointing a firm from China to develop Bandar Malaysia, but one association wants the master developer to be homegrown, specifically from among the Malays.
The Malaysian Malay Contractors Association (PKMM) believed that bumiputera firms are capable of taking up the task of becoming Bandar Malaysia's master developer in line with the set terms and appointment process.
"We do hope the master developer will be appointed or chosen from among bumiputera contractors.
"(This will) allow for the economic cake to be tasted and shared among locals who have their own skills and expertise," PKMM president Mokhtar Samad told Malaysiakini.
Prime Minister Najib Abdul Razak last Saturday expressed confidence that China development giant Dalian Wanda was capable of doing great things in Bandar Malaysia, although an agreement has yet to be made.
The backing for Dalian Wanda comes after Bandar Malaysia land owner TRX City Sdn Bhd axed a deal with the Iskandar Waterfront Holdings (IWH) and China Railway Engineering Corporation (CREC) consortium, which had purchased a 60 percent stake in the project.
Najib has said the selection of a new master developer will follow strict criteria including "a proven track record, speed of delivery, content creation" as well as the ability to deliver on a grand scale project.
Mokhtar hoped discussions on this matter, as well as the disbursement of project contracts, will be held with bumiputera contractors and developers and other industry players.
"We hope Malay contractors will be given the opportunity to be involved in this iconic development, and will not be sidelined in line with the prime minister and the government's policy that (Bandar Malaysia) be realised to safeguard the interest of the country and its people," he said.
He also hoped that the project would succeed so that businesses big and small can reap the benefits of what Malaysia has to offer in various fields including business, tourism and labour.
Najib aspires for Bandar Malaysia to be a thriving centre for young people and families, businesses, and arts and culture.
Bandar Malaysia will also be a transport hub, he said, hosting the Kuala Lumpur-Singapore High Speed Rail station, an MRT station and connections to KTM Komuter, the Airport Express Rail link and 12 highways, he said.- Mkini