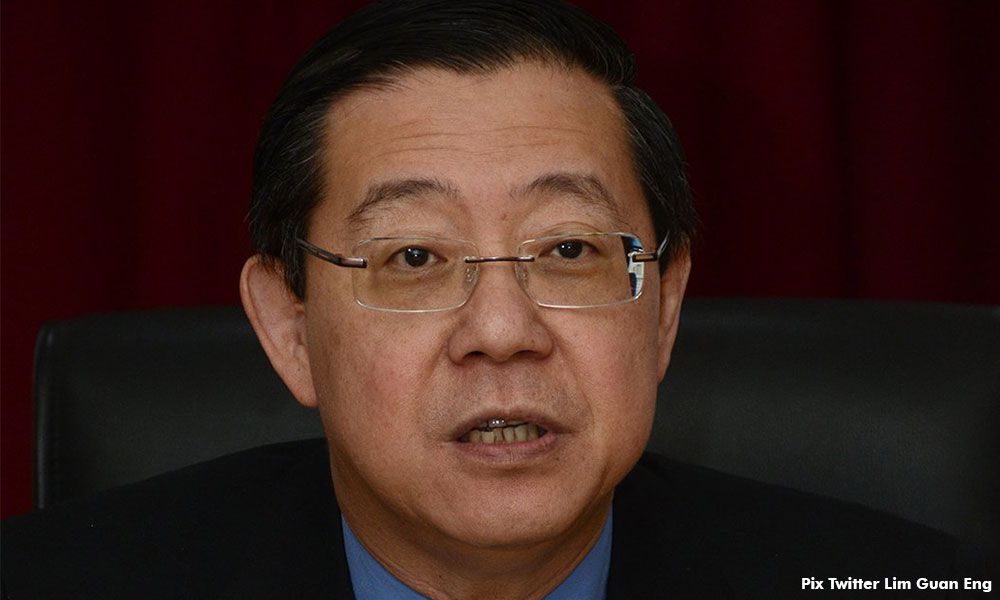 Penang Chief Minister Lim Guan Eng agrees with the move to ask the three PAS' Selangor state executive councillors to quit their government post after PAS announced the break-up from PKR.
Lim said he has not issued such a statement before but now that Selangor Menteri Besar Azmin Ali has reportedly urged the trio to quit, "I fully support it".
"How can you live in the same house after a divorce? Or after expressing a talak (declaration of divorce)? If the couple continues to live in the same house, what are the sins?" Lim asked, in Penang today.
"I do not know what are the sins, I am just asking. Is it akin to adultery?" He queried.
Lim was referring to a Star report today which stated that Azmin had urged the three state cabinet members to resign from their posts.
Azmin had reportedly made the request after a private
meeting
with the PAS leaders yesterday.
The meeting followed the recent PAS syura council decision to endorse the party's proposal at the 63rd muktamar in Alor Setar, Kedah, to
end
political cooperation with PKR.
Meanwhile, Lim accused PAS president Abdul Hadi Awang of being "sesat" (lost his way) as he failed to know the difference between friend and foe.
He said many in PAS are equally confused over the situation, including the party's sole assemblyperson in Penang, Salleh Man, who holds the Permatang Pasir seat.
Salleh has continued to work with the Pakatan Harapan state administration in Penang although PAS and DAP severed ties in 2015.
"Now Salleh is confused also and does not get the support of PAS," Lim said.
"However, it is worst when one does not know he is confused or has created much confusion," he added, referring to Hadi.- Mkini