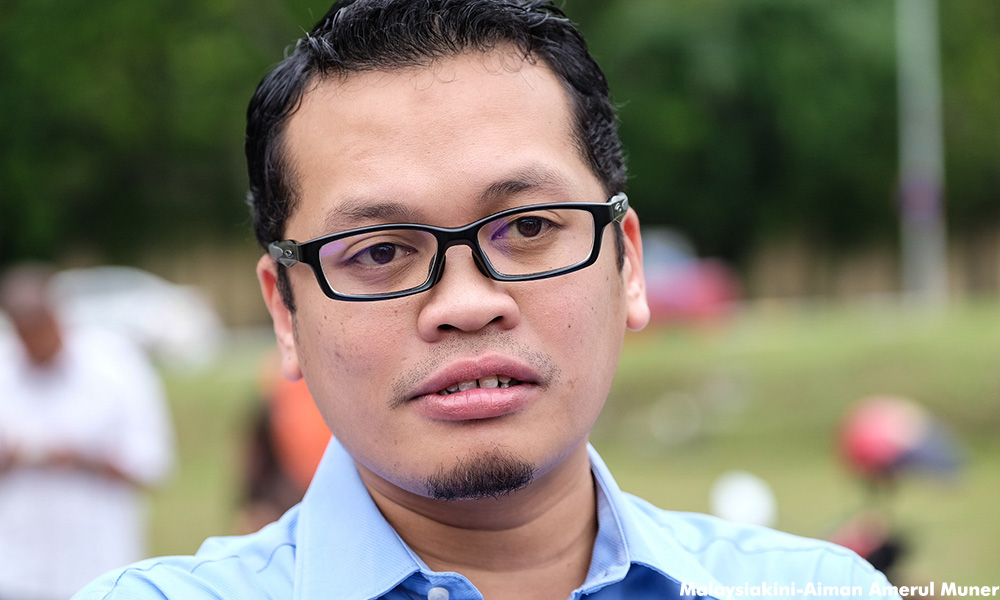 PKR Youth chief Nik Nazmi Nik Ahmad defended Selangor speaker Hannah Yeoh, who was accused of having a Christianisation agenda, by declaring that his political career was motivated by his religious convictions as well.
Yeoh yesterday lodged a
police report
against Universiti Utara Malaysia lecturer Kamarul Zaman Yusoff, who alleged she had a Christian agenda based on her book where she said her faith is a driving force in her life.
"As a politician who is motivated by Islam to partake in civil society, I, too, have many Christian friends with whom I easily discuss similarities and differences in our faiths.
"I find it easier to work with politicians who are positively motivated by their faiths," he said in a statement.
The Selangor executive council member said that as Subang Jaya assemblyperson, Yeoh has served her constituents fairly regardless of religion, ethnicity or political affiliations.
"She works hard to ensure the Islamic religious schools in Subang Jaya receives ample funding from the state government.
"In fact, she also attends programmes in mosques and surau and respects the customs even though she was vilified by the MCA for wearing a headscarf in a mosque," he said.
He said Muslims should not question the commitment of non-Muslim leaders in the country, just as they would not want the commitment of Muslims questioned elsewhere.
Similarly, he urged the media to be more aware of religious sensitivities because it could divide society.
In her police report, Yeoh said Kamarul Zaman's commentary was used by up to 10 media organisations in articles which were "defamatory" against her and the DAP.
"He (Kamarul) had used my expressions as a Christian in my book 'Becoming Hannah: A Personal Journey' as a bullet to attack the DAP," she said.
Kamarul in the post titled "Hannah Yeoh Contoh Hipokrasi Terbesar DAP" (Hannah Yeoh example of DAP's biggest hypocrisy) had quoted excerpts from her autobiography and accused the DAP of going against their stand that Malaysia should remain as a secular state.
Among others, he accused Yeoh of having openly admitted that her involvement in politics was assisted by Christians, both in terms of electoral campaign funds as well as to preach about Christianity through her various political positions.
When contacted, he said he stood by his claims.
Yeoh, however, pointed out that while the post and articles implied her book had exposed DAP's alleged secret Christianisation agenda, it had actually been available for purchase online and at all major bookstores since January 2015.
"The book tells my story as a Malaysian in understanding the meaning of love and responsibility to my country, as well as my struggles during the past election campaigns.
"It also tells my story about love, marriage and my role as a wife and mother. That is why the book is titled 'Becoming Hannah' and not 'Becoming DAP' or 'Becoming a Christian'," she said.- Mkini