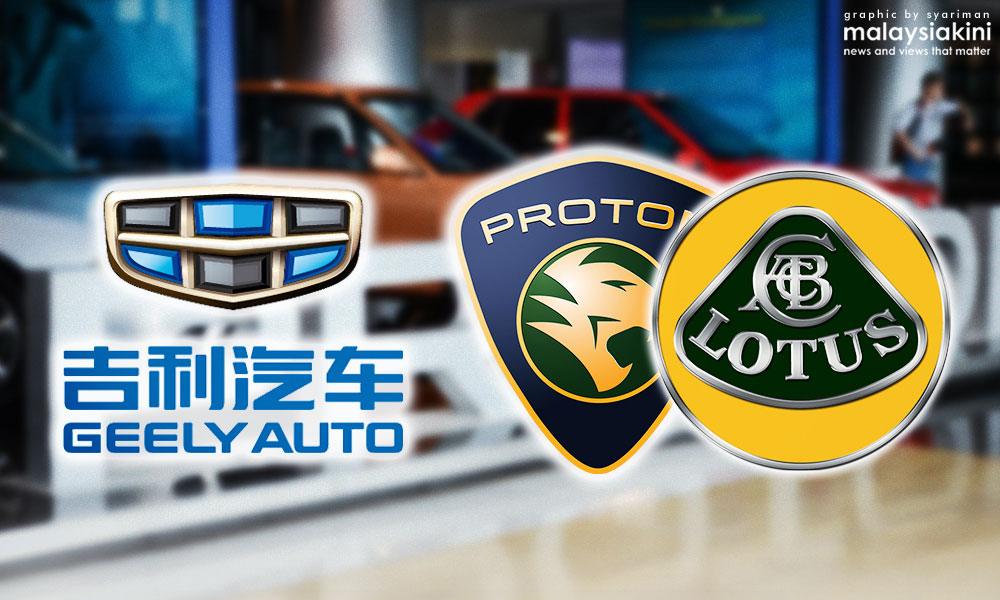 Opposition representatives have urged the abolition of protectionist measures for the "national car", following the purchase of the 49.9 percent take in Proton Holdings Bhd by China's Geely Automobile Holdings Ltd.
PKR's Kelana Jaya MP Wong Chen and DAP's Petaling Jaya Utara MP Tony Pua, when contacted, both called for the excise duty on cars to be abolished in order to reduce car prices.
Wong called for this to be done within a three-to-five-year time frame.
"I am against a sudden elimination of the excise duty as it will cause market confusion and destroy all locally-produced cars, including Peroduam and also decimate the used car market," he said when contacted.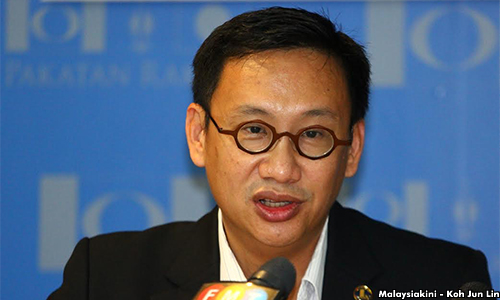 Wong (
photo
) said the government should do away with protective policies that breed wastage, inefficiencies and corruption to make Malaysian cars more competitive.
"Protectionism can be good but it must have specific, limited time frame and the management must be based on merits and abilities. Proton squandered all the protectionist policies and the time has come to end it."
Pua said the former opposition coalition Pakatan Rakyat promised the gradual abolition of the excise duty in its 13th general election manifesto.
The new opposition coalition Pakatan Harapan holds the same position, he said.
Pua also pointed out that the artificially-protected demand for Proton cars have only resulted in an uncompetitive local car industry, which remained weak even after more than 20 years of development.
"This is as opposed to the Korean carmakers, or even the Chinese ones today, which did not enjoy anywhere near the same degree of protection given in Malaysia, but were able to ramp up competitiveness sufficiently in the global car market," he said.
Cheaper cars, but poor public transport?
Parti Amanah Negara strategy director Dzulkefly Ahmad holds a more nuanced position.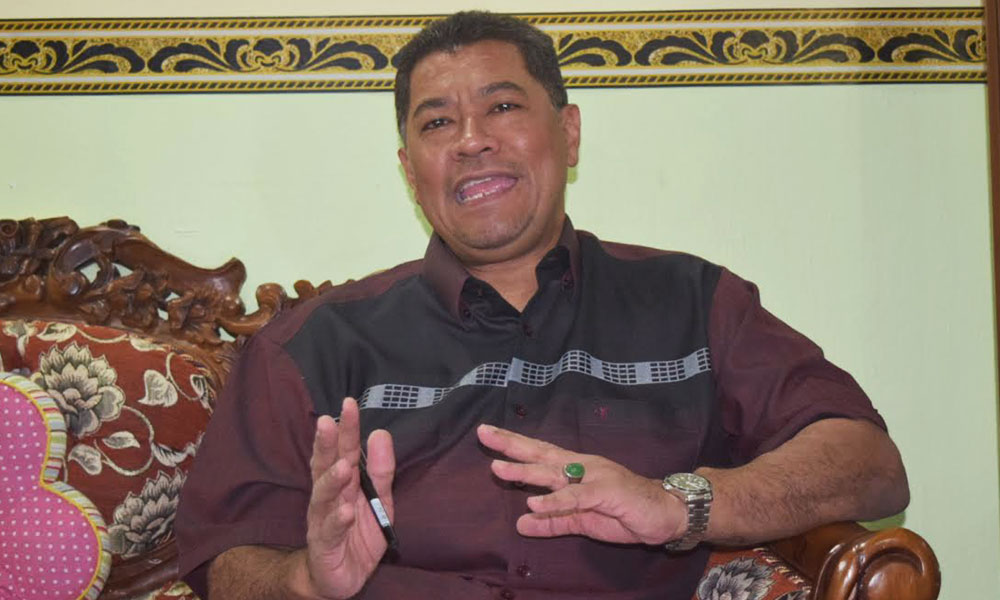 Dzulkefly (photo) said the excise duty is a source of government revenue, and any elimination of the duty should take into consideration the automotive industry and public transportation.
"That is a policy call by the government of the day. By reducing the prices of cars, how do we encourage the use of public transport? Could we get down the cost of public transport and provide better connectivity and convenience?" he asked.
There are three types of taxes for automobiles - the sales tax, import tax and excise tax. The government is abolishing the import tax, step-by-step.
However, the key to reducing car prices is the excise duty. Only completely built-up (CBU) vehicles are subjected to import tax, and these models are usually high-end cars that exceed the affordability of the ordinary people.
Most foreign cars in the market are brought in completely knocked down (CKD) and not subjected to import tax. Excise duty, hence, is the main reason for foreign cars being expensive.
Currently, excise duties on cars are between 60 and 105 percent.
Chinese carmaker Geely Automobile Holding Group last Wednesday acquired a 49.9 percent stake in Proton.
Apart from the 49.9 percent stake, Geely will also acquire 51 percent in British sports car brand Group Lotus Plc, which is a fully-owned subsidiary of Proton Holdings. The balance would be acquired by little-known Etika Automobile Sdn Bhd.
Both parties are expected to sign a Definitive Agreement in July.
Reforming the supply chain
Pua said Geely's challenge is dealing with an inefficient supply chain, a challenge faced by many former government-linked companies.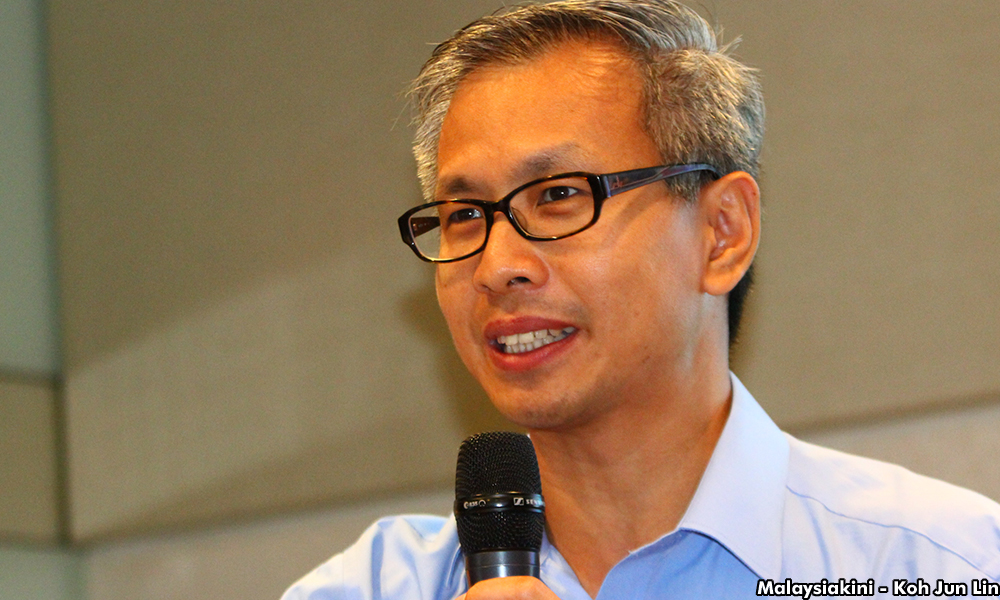 "Will Geely have a 'free hand' to discard costly and inefficient suppliers, and replace them with other, more efficient parts manufacturers, be they local or foreign?" he asked.
Pua (photo) said Geely would be at an advantage if it manages to reform Proton's flawed supply chains, given that Malaysia is the biggest consumer of motor vehicles in Asean.
"If Proton can 'win' competitively in Malaysia, without the state's direct support or indirect support like through taxes, then there is a chance for Proton to enter the regional developing markets," he said.
He also urged Malaysians to dump the "national car" obsession and embrace top global car manufacturers that want to set up plants in Malaysia.
Pua noted that the country was the global hub for electrical and electronics manufacturing in the 1980s and 1990s, without ever owning an consumer brand such as Philips or Panasonic.
"Our incentives should be skewed towards companies setting up manufacturing plants in Malaysia, instead of discriminating 'national' versus 'non-national' cars, an extremely misguided categorisation.
"We need to incentivise these companies to further expand and invest in manufacturing more parts of their cars in Malaysia.
"Such investments have been lacking, with most of it going to Thailand, for the simple reason that there is no reason for them to invest in Malaysia given the skewed and biased environment in favour of 'national cars'," Pua said.
Chen said Proton in the Geely era should first focus on the local market, instead of entering the China market, which is Geely's home turf.
"For Malaysia, it should keep Proton and see how it performs in Malaysia for a few years. Proton must always be market sensitive," he said.
Additionally, Chen called for the details of the cooperation to be revealed.- Mkini