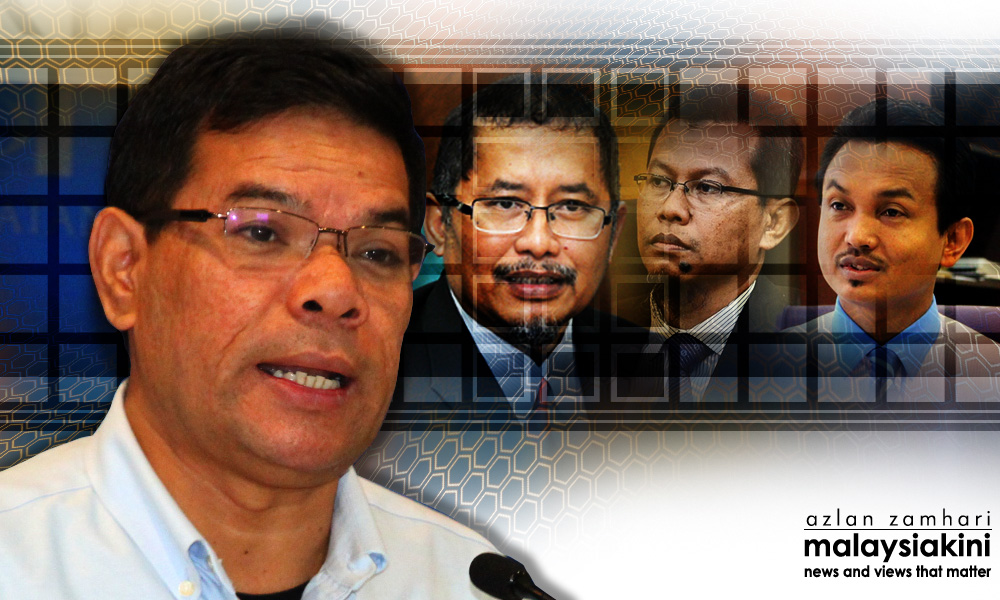 PKR's top leadership will meet tomorrow and PAS' role in the Selangor cabinet is on the agenda, according to PKR secretary-general Saifuddin Nasution Ismail.
Saifuddin said he has been briefed by Selangor Menteri Besar Mohamed Azmin Ali on what transpired during his meeting with the three exco members from PAS last Friday.
"I believe that this will be presented (during the meeting tomorrow)," he said.
On another development, Saifuddin said the party's next congress would be held the coming Sunday, in Shah Alam.
-Mkini