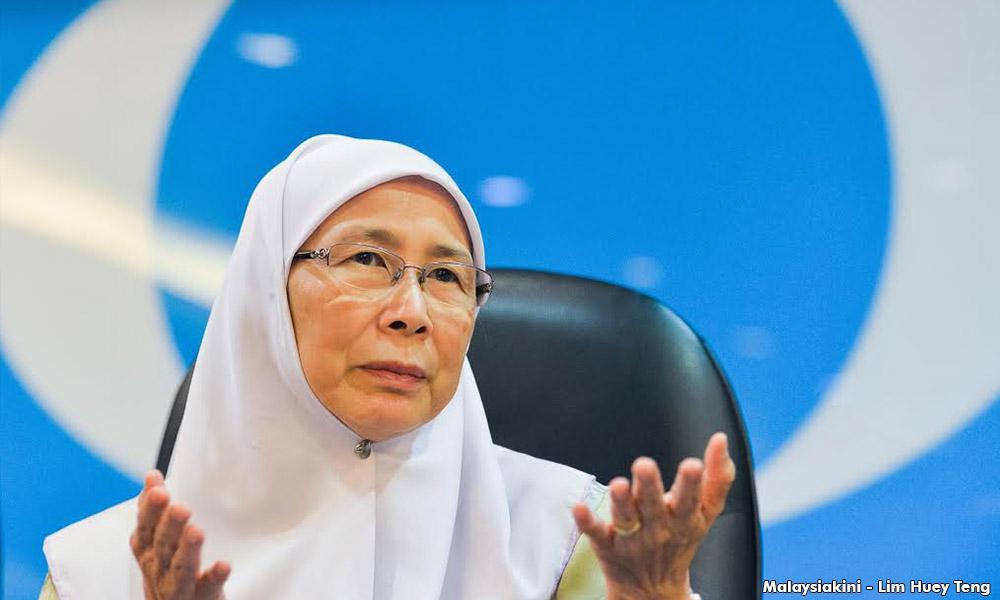 PKR will vacate all political appointments in the PAS-led Kelantan government following PAS' decision to cut ties with PKR, said PKR president Dr Wan Azizah Wan Ismail.
However, it will decide the fates of the three PAS representatives in the PKR-led Selangor executive council later.
"PAS' position in the Selangor government was discussed tonight and the final decision will be made by leadership with the Selangor Menteri Besar (Azmin Ali) once he returns from his official overseas visit," she said after the political bureau meeting at PKR's headquarters in Petaling Jaya.
Azmin, who is also PKR deputy president, is in Brussels on an official trip.
Reading out a prepared statement, Wan Azizah said her party also rejects reasons cited by PAS for severing ties.
According to PAS' syura council, the decision to sever ties was due to PKR's
refusal
to support some of the Islamic-related agendas brought forth by PAS.
"We accept PAS' decision to dissolve the political cooperation with PKR but reject the reasons given. This is despite PKR's efforts to maintain relations between the parties," she said.
She added that the party will now prepared to face the 14th general election with Pakatan Harapan.
The PAS syura council last week decided to cut ties with PKR, after the annual general assembly in Alor Setar last month unanimously supported a resolution to do so.
Among examples cited by delegates at the assembly - the muktamar - was pop star Selena Gomez's concert which the Selangor government permitted.
Yesterday, PAS secretary-general Takiyuddin Hassan said the three PAS representatives in the executive council will not resign until the Selangor sultan instructs them to.
One of the reps and Selangor PAS commissioner Sallehen Mukhyi said they are
staying put
to stop DAP's "mischief" in the state government.
Without PAS, the Azmin-administration will continue with just 29 out of 56 legislative assembly seats - enough to secure simple majority.- Mkini