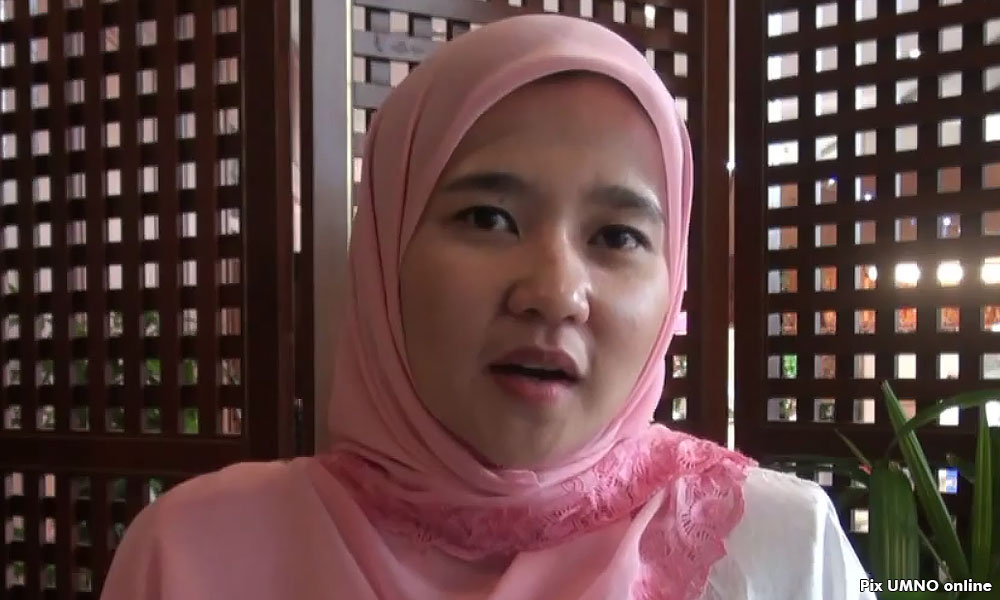 A BN senator is questioning if there are more in the opposition with dual citizenship following the disqualification of a DAP state assemblyperson in Sarawak.
Fahariyah Nordin challenged the Pakatan Harapan leadership to prove their loyalty by confirming their citizenship status.
"Following the case of the Pujut assemblyperson, the leadership of the opposition must be responsible and prove their citizenship," she was quoted as saying by Umno Online.
The Ledang Puteri Umno division chief said a person's patriotism would be questioned and become the subject of ridicule if the person has dual citizenship.
"...So now definitely the question arises how many opposition leaders have dual citizenship.
"This is because it is common knowledge that many opposition leaders have a special relationship with a neighbouring country.
"So it is not impossible if there are those among them who hold that country's citizenship as well," she added.
This morning, the Election Commission announced that a by-election would be held for the Pujut seat on July 4, whereas nomination would take place on June 20.
On May 12, the Sarawak state assembly voted 70-10 in favour of the DAP incumbent Dr Ting Tiong Choon's removal. He was accused of having an Australian citizenship.
This was after the state's international trade and e-commerce Minister Wong Soon Koh (BN-Bawang Assan) moved a motion against Ting for allegedly holding an Australian citizenship.
Wong cited Article 17(1)(g) of the Sarawak Constitution, which states that any person who willingly obtains foreign citizenship or exercises the rights of a foreign citizenship would be disqualified from being a state assemblyperson.
Sarawak DAP has said that it plans to challenge Ting's disqualification in court.- Mkini