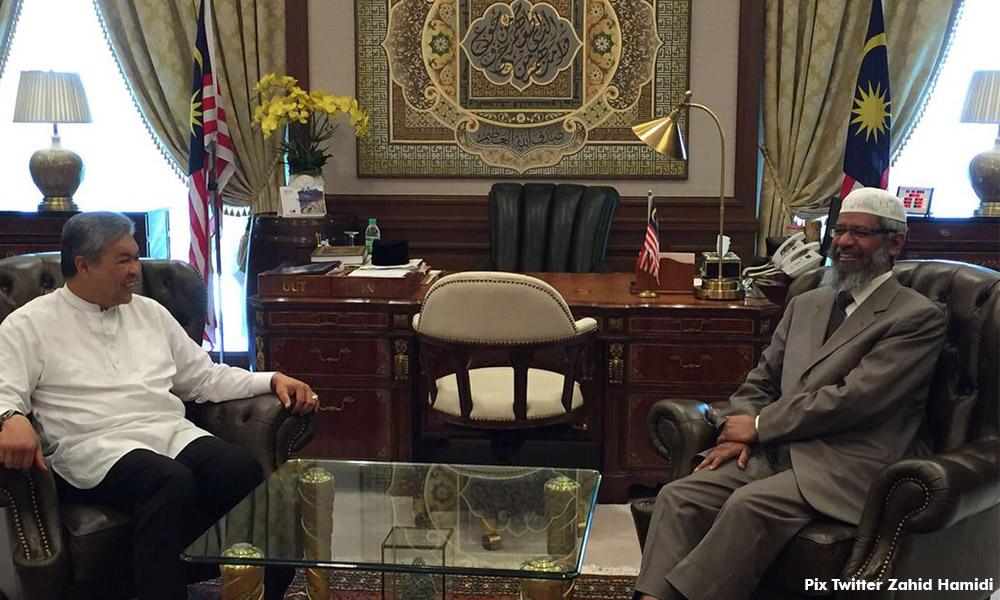 Deputy Prime Minister Ahmad Zahid Hamidi has reassured the Indian community that Malaysia has no history of harbouring fugitives.
This came after the Malaysian Indian Chambers of Commerce and Industry (Maicci) raised its concern on the presence of wanted Islamic preacher Zakir Naik in Malaysia.
"Maicci highlighted to the deputy prime minister its concern over the tolerance shown by Malaysian authorities on the extreme statements made by Zakir Naik in his preaching and his continued presence in Malaysia, although he remains wanted in India on allegations of propagating terrorism and money laundering.
"To these, the DPM explained that Malaysia had never colluded to keep any fugitive in our country," Maicci said in a statement yesterday.
The exchange took place during a dialogue session Maicci held with Zahid at his office in Putrajaya last Thursday.
Maicci said the deputy prime minister explained that Zakir, who holds a Malaysian permanent resident status, is not in Malaysia.
He also reiterated that the Malaysian government would assist India in its investigations if requested, Maicci said.
This includes facilitating investigations by Indian authorities when Zakir is in Malaysia, Zahid reportedly told the group.
Maicci also handed over a seven-point memorandum raising concerns on foreign workers policy, urban poverty, the Malaysian Indian blueprint and possible collaborations between Maicci and the government to benefit the Indian community, it said.- Mkini