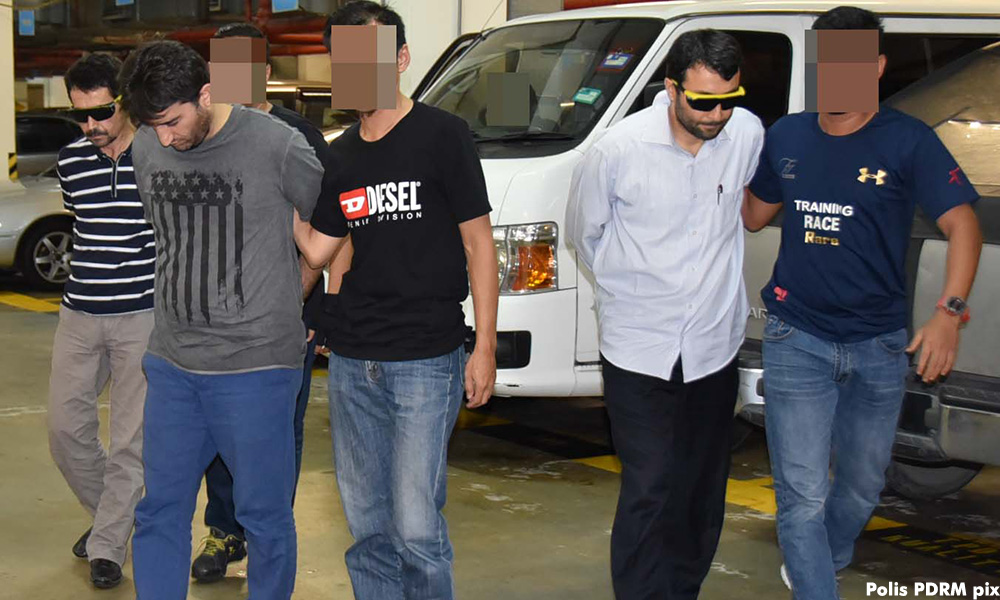 Malaysian police did not act on the request of the Turkish government in the arrest and subsequent
deportation
of its three citizens last week, said deputy prime minister Ahmad Zahid Hamidi.
Speaking to reporters in Kuala Lumpur, Zahid said the trio was arrested based on intelligence from the Malaysian police's Regional Digital Counter-Messaging Centre.
"All three of them are members of an illegal organisation in Turkey.
"So they were handed over (deported) to the Turkish government," he said in reference to Ismet Ozcelik, Turgay Karaman and Ihsan Aslan who were arrested for suspected involvement in terrorism.
Karaman, 43, a principal of an international school in Ipoh and 39-year-old businessman Aslan were arrested on May 2 while Ozcelik was picked up two days later.
Inspector-general Khalid Abu Bakar previously revealed that the trio were suspected of being involved in Fetullah Terrorist Organisation (FETÖ) which is gazetted by the Turkish government and the Organisation of Islamic Cooperation (OIC) as a terrorist organisation.
Zahid, who is also home minister, said that any international groups unhappy with actions against the trio should take the matter up with Turkish authorities and president Recep Erdogan.
"International bodies that wants to take any human rights actions can communicate directly with the Turkish government," he said when asked for response to concerns raised by the Sweden-based Stockholm Freedom Center.
SCF had in its report claimed that Malaysia appeared to have willingly
aided and abetted
in the unlawful actions of the Turkish state in persecuting its critics and opponents.
Other groups including , the UN Human Rights Office for South-East Asia and Human Rights Watch have also expressed their concerns on the arrests of the trio.
Esscomm cordoned Felda Sahabat
On another matter, Zahid said that the Eastern Sabah Security Command (Esscomm) forces has cordoned the area around Felda Sahabat in Lahad Datu, Sabah, following claims that five heavily armed men were sighted in the oil palm plantation.
"We have done a sweep but civilians are still not allowed to enter the area.
"Esscomm has cordoned it to verify the report (of sighting) because only one person had supposedly seen the five men," he said.
It was reported that a farmer had allegedly came across five men armed with machine guns and rifles on April 30.
The five were also allegedly clad in camouflage pants, boots, sling bags and red cloths wrapped around their shoulders.
Following the sighting, a police report was lodged at the Cenderawasih police station in Felda Sahabat.
In Feb 2013, Kampung Tanduo in Felda Sahabat was the site of intrusion by Filipino gunmen who were followers of the so-called Sulu Sultanate.- Mkini