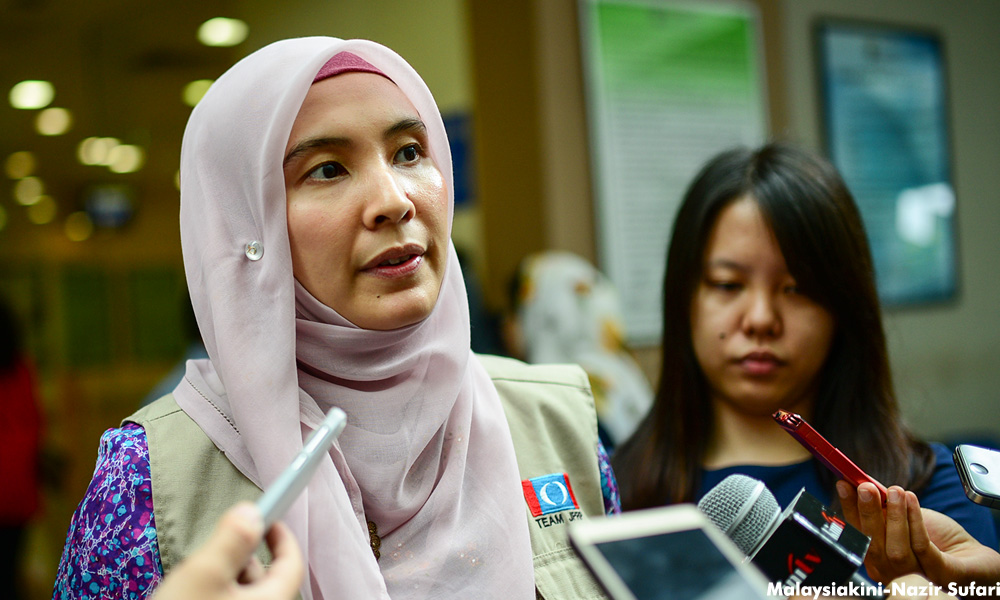 PKR vice-president Nurul Izzah Anwar has asked Putrajaya to pledge against reviving the plan to expand the Goods and Services Tax (GST) to 60 additional food items, which was abruptly scrapped less than a day after its announcement following public outcry.
Nurul Izzah expressed concern that the U-turn yesterday was only a postponement and not a cancellation, in view of the 14th general election that is due to be held by next year.
"There was no assurance by the BN-Umno regime that the cancellation is permanent, or whether it is only temporary until after the 14th general election.
"This was on top of the possibility that the GST may be increased by eight to 10 percent if BN-Umno can garner a strong mandate or a hypothetical two-thirds majority in the 14th general election," the Lembah Pantai MP said in a statement today.
Nurul Izzah said without the government's assurance, the U-turn would be nothing more than political posturing.
She also stated that under Pakatan Harapan, essential goods and services would be zero-rated but that the GST would be maintained on luxury goods.
Meanwhile, PAS deputy president Tuan Ibrahim Tuan Man expressed similar concerns that the GST expansion plan may be implemented after the general election.
"The plan was cancelled within 24 hours due to the people's reaction objecting to the proposal.
"PAS is confident that the move is linked to the upcoming 14th general election.
"What guarantee is there that it will not be implemented after the 14th general election?" he said.
On Sunday, the Finance Ministry published in the national gazette a new list of items that would be taxable under the GST, including coffee, tea, noodles and other imported fruits and seafood.
The imposition of GST on these items, which was to take place on July 1, was confirmed by the Royal Malaysian Customs Department director-general Subromaniam Tholasy.
However, less than 24 hours later, Subromaniam announced that the plan had been
aborted
.- Mkini