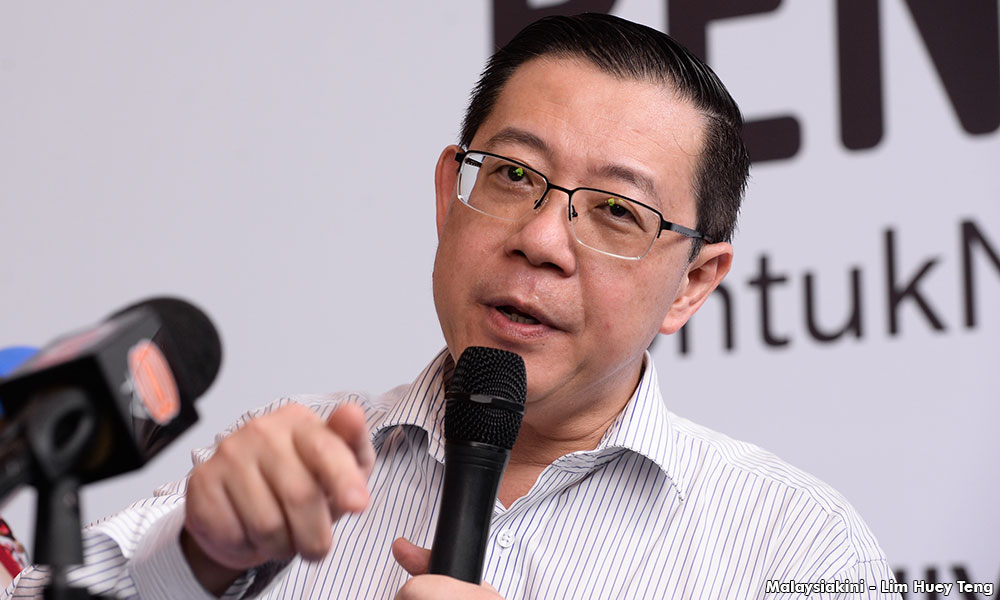 DAP has only hosted three dinners this year and they were funded by sales of tickets to the public, said the party's secretary-general Lim Guan Eng.
Asking "why make such lies?", Lim denied state Umno liaison chief Zainal Abidin Osman's claim that DAP hosted multiple dinners, which happened almost every night in Penang.
"We do go for dinners every night, some hosted by temples and associations, sometimes we have dinners at home but these are not organised by DAP," said Lim, who is also the Penang chief minister.
"For DAP dinners, we sell tickets which cost about RM20 to RM30 to raise funds, as we don't have the money for such events," Lim added.
Lim said DAP did not have donations from Saudi Arabia, unlike a certain top government official.
Yesterday, Zainal Abidin was quoted by
Bernama
as urging the party to come clean on how DAP funded their numerous dinners.
Zainal said these functions cost money and the public wants to know the source of the money.
"Penang Umno hopes that dirty money is not involved," Zainal had reportedly said.
He was referring to Deputy Prime Minister and Home Minister Ahmad Zahid Hamidi who
remarked
that illegal gambling activities were rampant in Penang.
Zahid did not go into details but urged the police to wipe out such crimes, to arrest and jail gambling kingpins, adding there were concerns that the latter were funding political parties.
Meanwhile, Lim urged Zainal to refrain from making baseless allegations, saying the latter should show proof to back his claims.
Lim said reporters can testify that the daily dinners were not hosted by DAP but by temples and associations.
"You have been living too long in Kuala Lumpur, do come back and stay in Penang, because there are also numerous dinners happening in Nibong Tebal," Lim told Zainal, who hails from the area.
Lim reiterated that DAP or the Penang government do not have any ties with gambling kingpins.
His administration strongly opposed casinos, and was not responsible for issuing gambling licenses, he said.
Only the police have the powers to carry out enforcement against illegal gambling activities, he added.
State executive councillor Chow Kon Yeow said gambling kingpins usually sought protection from the authorities.
"DAP is an opposition party and as a state government, we are not the boss of the police," said the state DAP chief.
"We have no powers to protect such criminals, so would they look for us? Only the police or home affairs have such control," he added.
"Don't make such wild allegations as the national polls are near, such claims are baseless and not logical," he stressed.- Mkini