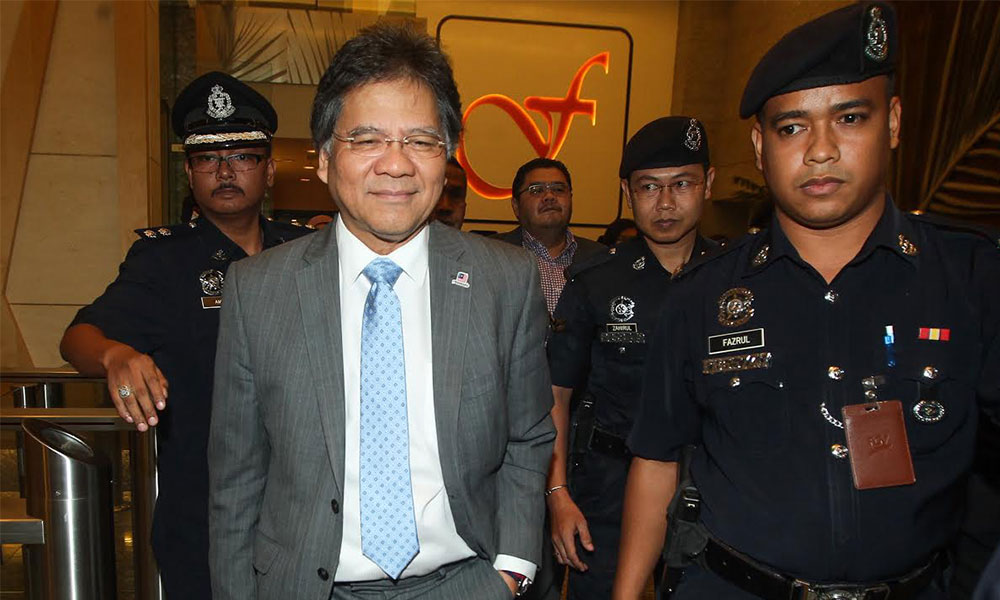 Former minister Idris Jala's report on the crisis in Felda Global Ventures Holdings (FGV) should be a tell all, and not a cover up for Prime Minister Najib Abdul Razak's alleged failure to ensure that Felda and FGV serve settlers and not Umno cronies, said Lim Kit Siang.
"That was fast," read the first line in the DAP veteran's media statement in response to Najib's announcement that Idris had completed his report on FGV.
"Is Idris a superman or wonder worker in government transformation who could pinpoint the complex causes and solutions of the RM13 billion FGV crisis within a week?
"Or were all the facts and information about the Felda/FGV crisis in the possession of the Prime Minister's Department, as the prime minister was directly responsible for Felda/FGV affairs, and the real issue is the prime minster's failure of responsibility to save Felda and FGV in the past five years?" said Lim.
The veteran politician also noted that Idris was the minister in the Prime Minister's Department serving as the chief executive officer of the Performance Management and Delivery Unit (Pemandu) from 2009 till 2015.
Therefore, Lim, who reiterated his call for a Royal Commission of Inquiry (RCI) into the matter, asked how Idris allowed Felda and FGV to undergo such a colossal mess?
"Najib would be fully entitled to sack any minister responsible for allowing such Felda/FGV crisis and losses to fester for five years.
"Is he himself prepared to accept ministerial responsibility for the Felda/FGV losses?" he asked.
The FGV crisis erupted after its chief executive officer Zakaria Arshad and two others were forced to go on indefinite leave.
This was after Zakaria refused to heed FGV chairperson n Isa Abdul Samad's request for him to resign over alleged wrongdoing with regard to payment to a Dubai company.
However, Zakaria claimed that had tried to stop hundreds of millions in investments by the company's board that he described as "ridiculous". The board has denied this allegation.
Following this, the Prime Minister's Office announced that Idris would be appointed to establish the facts of the case and recommend the way forward.
Yesterday, Najib said Idris' report would be disclosed at the appropriate time.
The Malaysian Anti-Corruption Commission (MACC) had also raided the Felda headquarters in Kuala Lumpur in relation to this issue.- Mkini