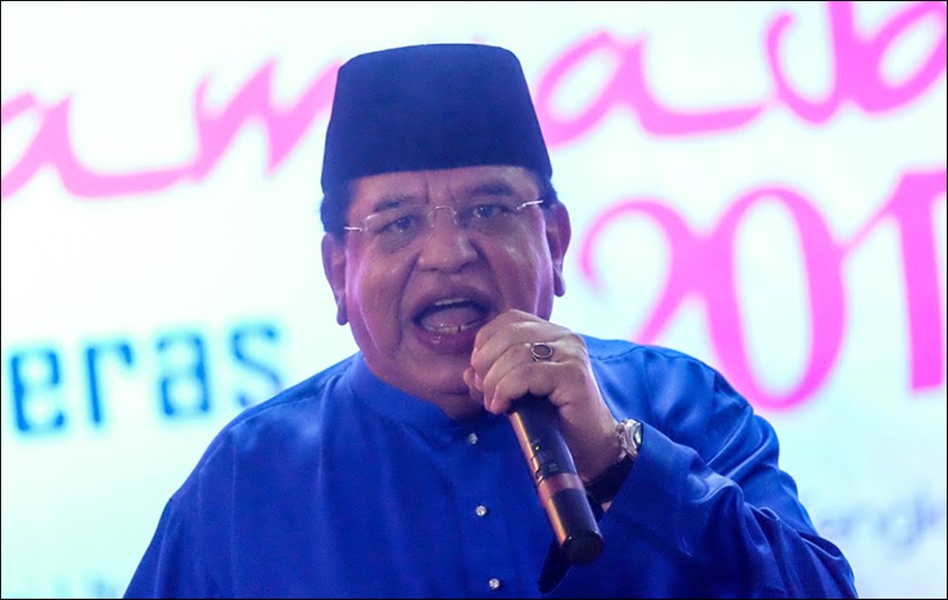 After receiving the writ of summons from PKR lawmaker R Sivarasa, Federal Territories Minister Tengku Adnan Tengku Mansor said he slammed the Subang MP for "destroying harmony" which could have led to fighting among the people.
The
defamation suit
is over Tengku Adnan who had accused Sivarasa of talking politics at Masjid An-Nur Kampung Melayu Subang last month.
"I have consulted my lawyers. I'll see him in court," said the minister in a Facebook post today.
Although he was prepared to face Sivarasa in court, Tengku Adnan did not appear to be thrilled with it.
"This is the problem when one doesn't seem to understand language and tries to run away from the real issue," he said.
Tengku Adnan said Selangor Sultan Sharafuddin Idris Shah was angered by Sivarasa's action, who was claimed to have tarnished the mosque's sanctity by speaking at the mosque.
"I whacked him because this is an example of destroying harmony. As a people's representative, he must respect other religions."
The minister also said that he would not hesitate in counter-suing Sivarasa over what he had done.
"His action could have led to fighting among the people when we have been safeguarding peace among different races and religions."
Sivarasa had faced criticism from the Selangor sultan for speaking at the mosque.
He, however, denied making a political speech at the mosque, stating that he had only conveyed Ramadan greetings when invited to speak.
In filing the suit last week, Sivarasa accused Tengku Adnan of making a malicious attack against him.- Mkini