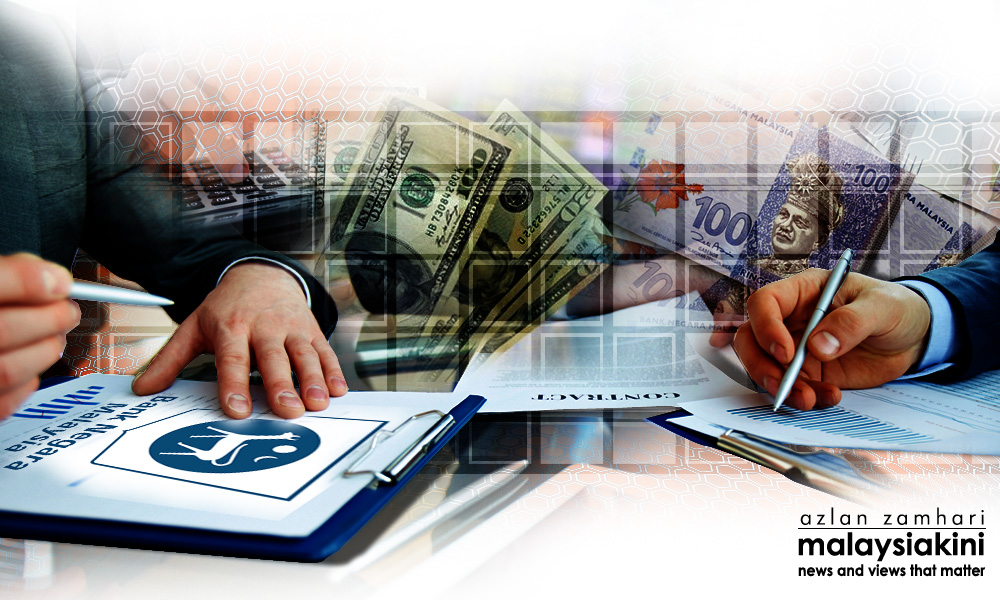 The cabinet today agreed to form a Royal Commission of Inquiry on the 1980s foreign exchange scandal involving Bank Negara Malaysia.
The special task force investigating the matter formed in February, submitted its report today.
"The report showed a prima facie case on the losses suffered by Bank Negara in the 1980s and 1990s.
"The RCI will enable a more detailed and holistic investigation according to the law and using the immunity provided under Act 119," the Prime Minister's Office said in a statement.
It said the RCI is hoped to "unravel the issue which has shrouded the nation for 23 years".
'Losses larger than reported, cover-up found'
According to the PMO, the RCI will be able to find out the extent of losses sustained by the BNM as a result of foreign currency speculation, and the impact on national reserves.
"This is because the initial investigations by special task force found that the losses were larger than what was earlier reported to the cabinet and Parliament," it said.
It said the special task force also found elements of a "cover-up and attempts to confuse the cabinet and Parliament".
The issue was revived this year when BN stalwarts compared the 1MDB scandal to the forex scandal, which occurred when Dr Mahathir Mohamad was prime minister.
Mahathir, now Bersatu chairperson, is an ardent critic of 1MDB and the government.
Mahathir in an interview with Channel News Asia published yesterday said that he was not involved in the forex scandal.
"That was Bank Negara," he said.
The forex scandal also coincided with PKR de-facto leader Anwar Ibrahim's tenure as finance minister.
Anwar, DAP lawmaker Lim Kit Siang and former second finance minister Nor Mohamed Yakcop was called by the special task force headed by former chief secretary Sidek Hassan.
Nor Mohamed, who was the head of Bank Negara's forex trade operations in the early 1990s, resigned in 1994 following the losses.
Ahmad Don, the Bank Negara governor who took over after Nor Mohamed's resignation, estimated the losses to be as high as US$30 billion.
In 1998, Mahathir turned to Nor Mohamed during the Asian financial crisis, where he reportedly helped devise a controversial currency control largely credited to have stabilised Malaysia's economy amid regional turmoil.
Nor Mohamed then became the prime minister's special economic adviser and finance minister II under PM Abdullah Ahmad Badawi.
Despite being widely blamed for the forex scandal, he is now deputy chairperson of sovereign wealth fund Khazanah Nasional.- Mkini