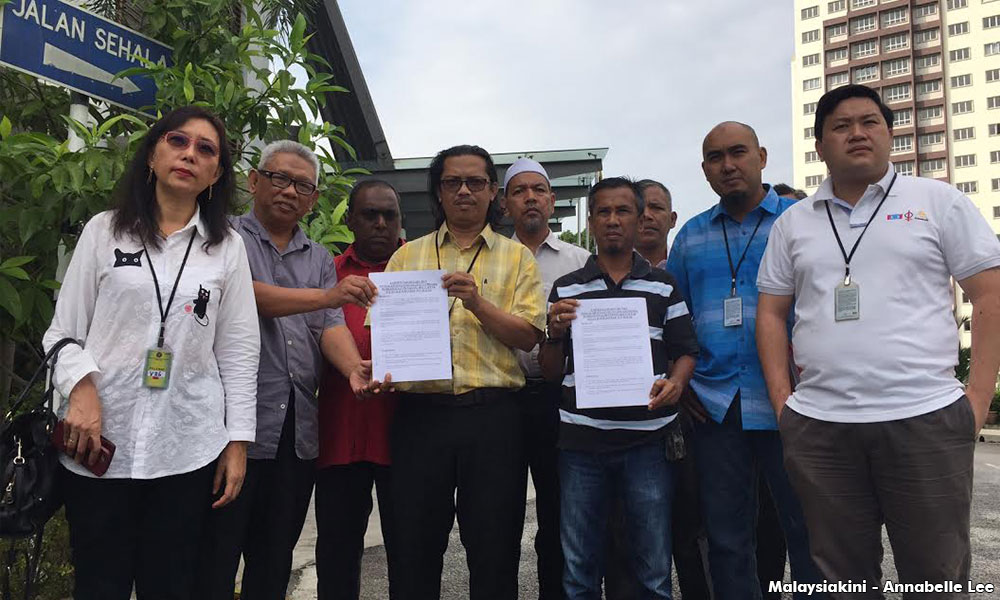 Bandar Tun Razak residents have filed a report against Kuala Lumpur City Hall (DBKL) with the Malaysian Anti-Corruption Commission (MACC), calling for the sale of a football field there to be investigated.
Lawyer Zulhazmi Shariff lodged the report on behalf of the residents today.
"We urge MACC to perform meticulous and thorough investigations into how planning approval for the football field was given to developers by DBKL when it was still gazetted as reserve land.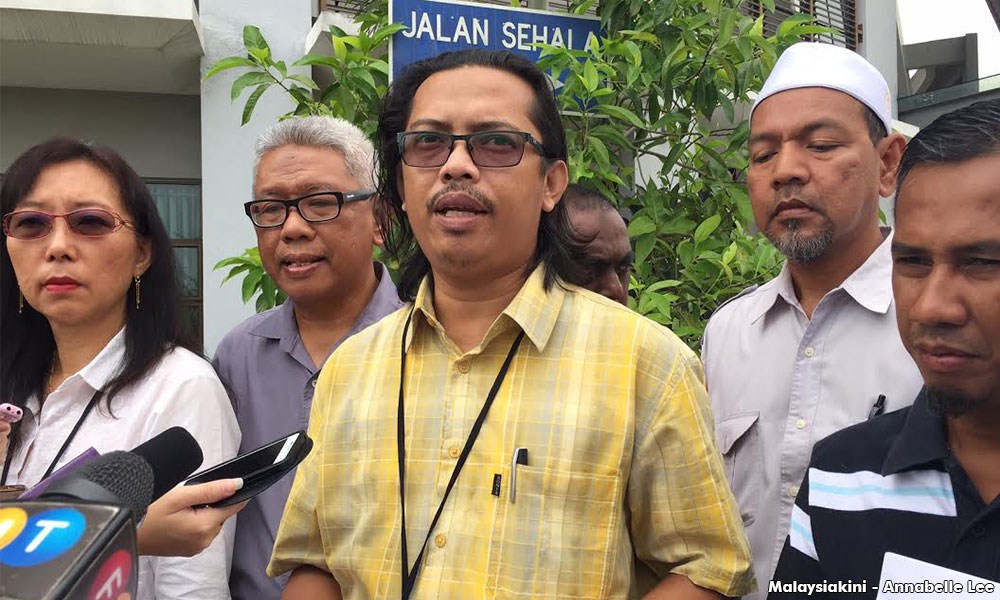 "We are here to report on the possibility there was foul play in the process," Zulhazmi (
centre in photo
) said before lodging the report at the MACC Kuala Lumpur office in Maluri this morning.
The 2.1-hectare football field in question is located in Bandar Tun Razak and was sold by DBKL to developer Siner Juta Sdn Bhd for four 40-storey apartments to be built there.
Bandar Tun Razak residents had earlier also
objected
the apartment project, on grounds, there were procedural problems in the land sale process.
Last week, more than 60 residents
stormed out
of a briefing on the matter organised by DBKL after their questions and grouses were left unanswered.
Many had taken time off work to attend the briefing, but only to be told that DBKL would not consider stopping the project.
Bandar Tun Razak Amanah and Parti Pribumi Bersatu Malaysia (Bersatu) representatives were present today to "provide support" to the cause.
Seputeh MP Teresa Kok of DAP, who was also present, said she hoped the project would be held off while MACC carried out its investigation.- Mkini