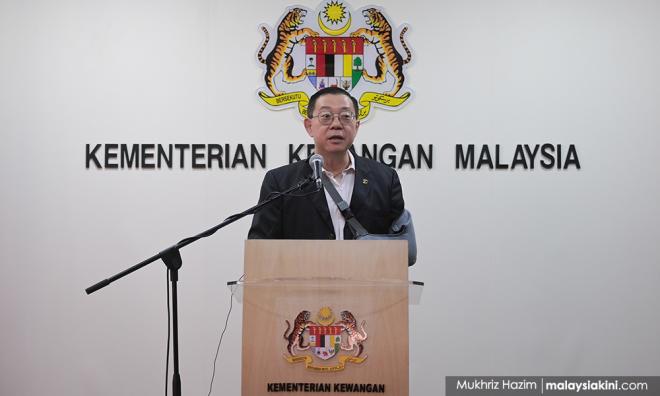 Finance Minister Lim Guan Eng has dismissed the need for more to be done to help opposition-run states such as Kelantan, saying the federal government has already contributed a lot.
Lim (photo) claimed that in comparison with the previous BN government, the Pakatan Harapan government has accorded more attention and funding to such states.
"If you look at what the government is doing, especially the prime minister, he has actually given more attention to these (opposition) states.
"I think if you look at the attention and the funding given, it is much more than the previous government, so I don't (think we) need to add any more," he said today.
Lim was speaking to reporters at the launch of the e-Tunai Rakyat initiative at the Finance Ministry in Putrajaya.
He said this when asked if there were any plans for the government and DAP to do more for opposition states to increase acceptance of Harapan parties by the people there.
This followed a
suggestion
by former minister in the prime minister's department Zaid Ibrahim, who is the newly-appointed DAP Kelantan pro-tem chairperson.
Zaid said he was keen to provide adequate explanations, especially to the Malay community in Kelantan, on commonly-held perceptions and accusations against DAP, such as it is a Chinese party.
"(I want) To explain to the Malays that DAP is a regular political party, not harmful to the Malays. I am also keen to persuade DAP leaders who are ministers to do more to help a state like Kelantan," he said.
Zaid, a former de facto law minister and Kota Bahru MP, acknowledged that it would also be a challenge to convince federal ministers to go all out to help the state.
"This is a historical habit that has to change... This came about because of the short-sighted policy of the then federal leaders of 'punishing the people' for voting for PAS," he said. - Mkini