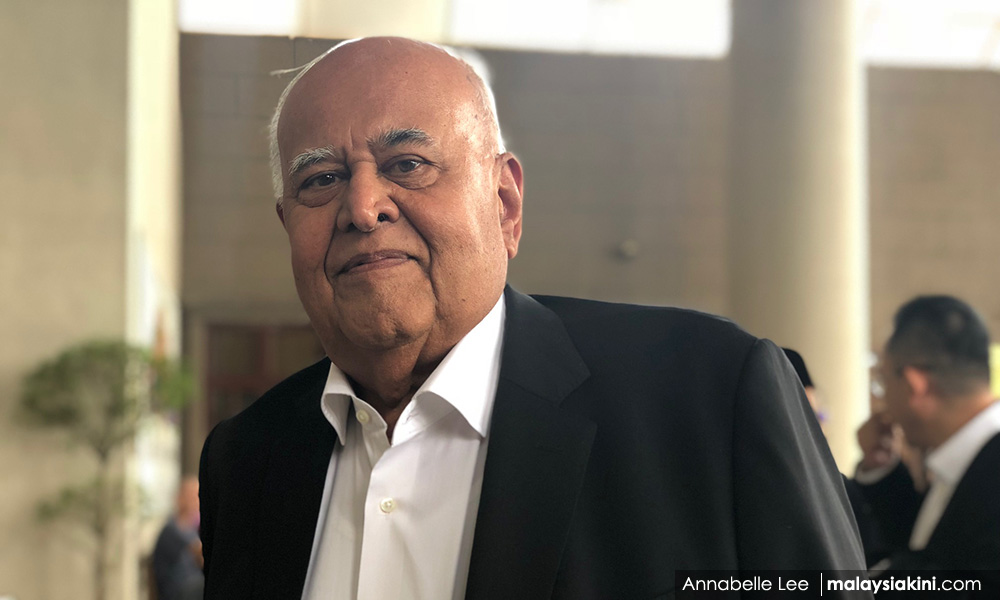 Attorney-general Tommy Thomas has appointed two leading lawyers to take on 1MDB-related cases as he himself takes a step back from the prosecutorial process.
In a statement today, Thomas said lawyer Sulaiman Abdullah has been appointed as lead prosecutor in the government's case against former prime minister Najib Abdul Razak.
Meanwhile, former Federal Court judge Gopal Sri Ram (above) has been appointed as senior deputy public prosecutor to spearhead the process of preparing charges for other 1MDB-linked cases.
Both Sulaiman and Sri Ram will be serving the government on a pro bono (no payment) basis.
Thomas said he made the decision after realising that he couldn't fully focus on the Najib case while carrying out his duties as attorney-general and public prosecutor and on top of efforts to reform the country's laws.
"With the twin appointments of the leading lights of the Malaysian Bar, our commitment to prosecute those responsible for the greatest kleptocracy in the history of the world with the gravity that it deserves and that ordinary Malaysians expect, cannot be doubted," he said.
Sulaiman and Sri Ram have both served at different times as counsel for Anwar Ibrahim during his second sodomy trial.
Earlier this month, Najib was charged with three counts of money laundering along with four other amended charges over the RM42 million from former 1MDB subsidiary SRC International found in his personal bank account. - Mkini