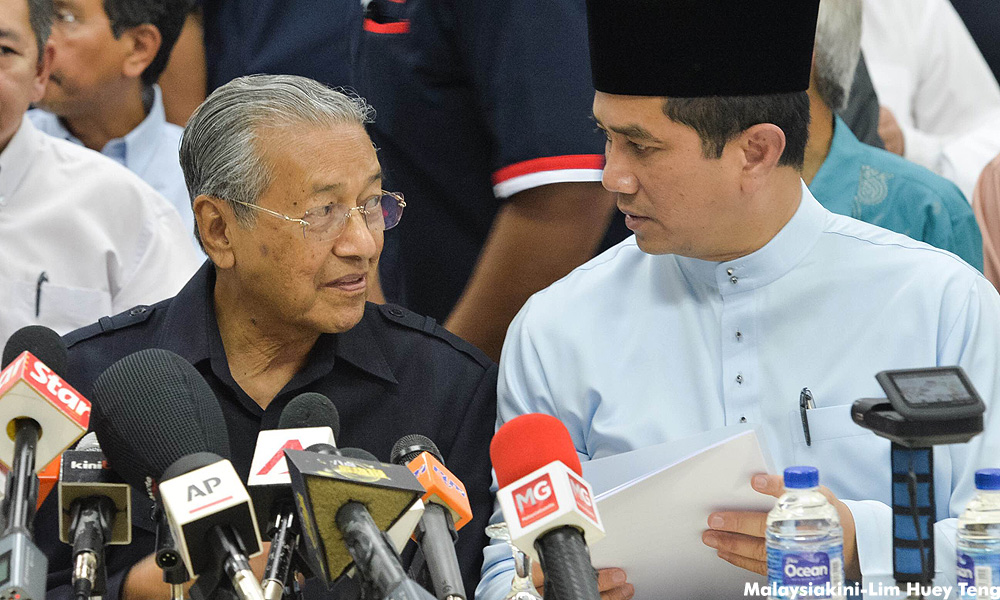 Stakeholders will gather for a special one-day congress in Kuala Lumpur tomorrow as part of the government's core efforts to focus on the bumiputera agenda in the New Malaysia.
With the 100-day mark of the Pakatan Harapan administration passed recently, Prime Minister Dr Mahathir Mohamad, Economic Affairs Minister Mohamed Azmin Ali and PKR president-elect Anwar Ibrahim will be engaging with stakeholders at the congress to be held at the Kuala Lumpur Convention Centre.
Mahathir will launch the congress themed "Future of the Bumiputera and the Nation" and deliver his opening address while Anwar will present the closing speech.
According to the event's programme, Mahathir will proceed to attend a one- hour dialogue session, moderated by Azmin, on various challenges related to the bumiputera agenda in the context of national changes since the 14th general election.
After Mahathir's scheduled departure at 11 am, the Bumiputera Agenda Steering Committee (Teraju) - a unit under the Prime Minister's Department - will be presenting its achievements to date towards encouraging bumiputera participation in the country's economy.
This will be followed by presentations from the Malay Chamber of Commerce Malaysia on bumiputera economic empowerment as well as the Malay Consultative Council on a bumiputera-led national prosperity agenda.
National Centre for Governance, Integrity and Anti-Corruption (GIACC) director-general Abu Kassim Mohamed will be the final presenter before the congress participants adjourn for lunch.
All resolutions adopted at the end of the meet will be presented to Azmin for further action by the government.
Earlier this month, Selangor Bersatu Youth had taken a
swipe
at MCA vice-president Chew Mei Fun for
challenging
DAP secretary-general Lim Guan Eng to stop the government from holding the congress.
Its chief, Adif Syan Abdullah, claimed that Chew's call against the congress was not only extreme in nature but also unconstitutional.
The Economic Affairs Ministry previously
announced
the congress will be part of the government's efforts to formulate a new bumiputera empowerment agenda. - Mkini