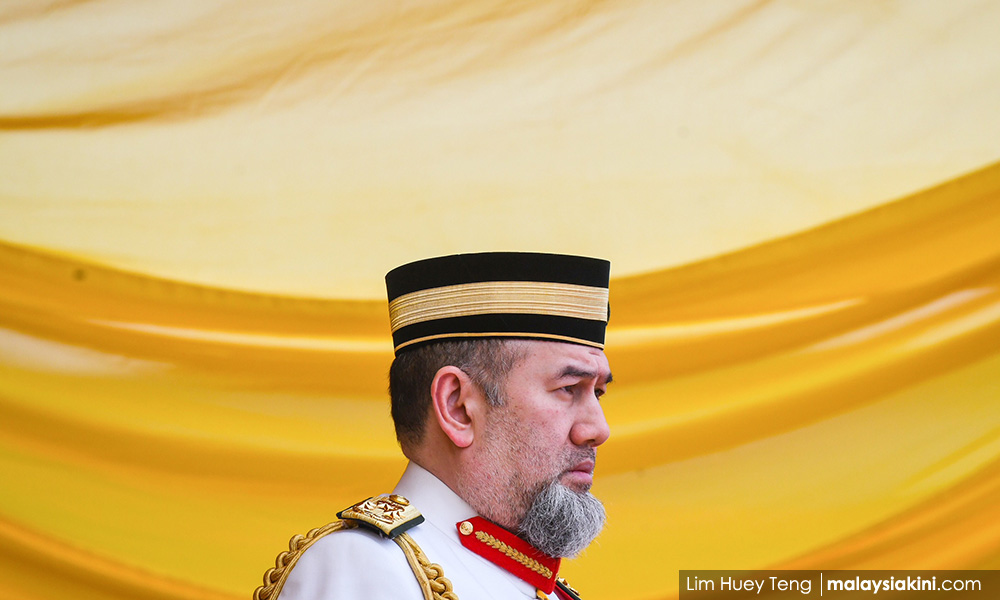 Istana Negara has cancelled functions to be held at the palace in conjunction with the Yang di-Pertuan Agong's birthday on Sept 9 upon instructions from the King (above) that the funds allocated by the government for the do be channelled to the Tabung Harapan instead.
In a statement this evening, comptroller of the royal household Wan Ahmad Dahlan Abdul Aziz said that other functions on the day, however, will go on as planned.
"Yang di-Pertuan Agong Sultan Muhammad V would like to thank the government, through the Prime Minister's Department, which had planned official functions in conjunction with the ruler's birthday this year.
"However, the ceremonial birthday function and the royal tea party, which were supposed to be held on Sept 9 at Istana Negara, have been cancelled.
"Sultan Muhammad V has also commanded that the funds allocated for the two official functions, be returned to the government and be channelled to Tabung Harapan," said Wan Ahmad Dahlan.
"Meanwhile, other official functions arranged for the King's birthday will proceed as planned," he added.
Earlier today, Prime Minister Dr Mahathir Mohamad was reported as saying that the government was looking at the possibility of ending contributions to the Tabung Harapan Malaysia fund, "maybe next month".
The fund was launched on May 30 to enable Malaysians to make donations to reduce the country's national debt level. The collection stands at RM179.9 million as of 3 pm today. -Mkini