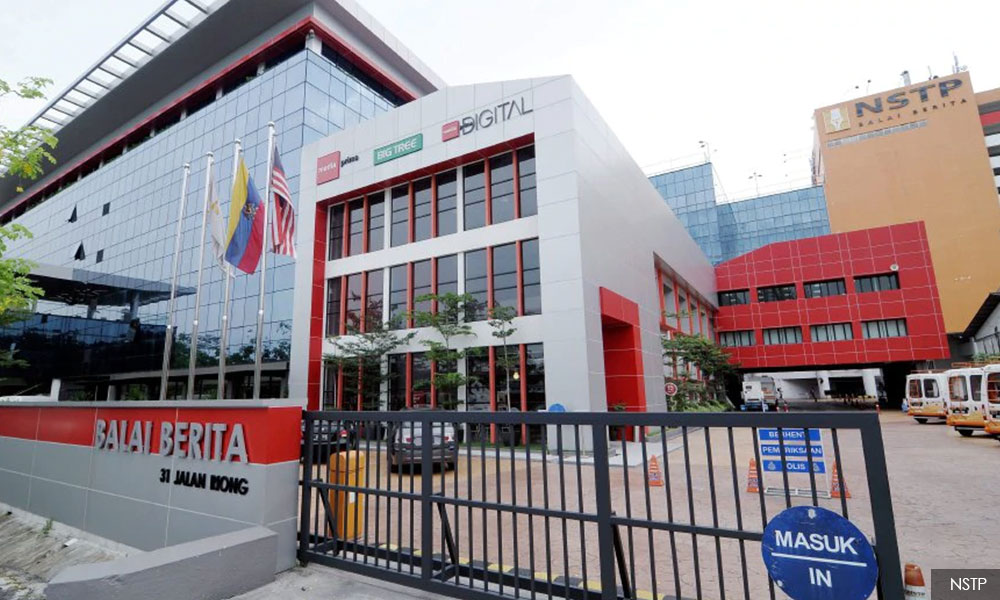 New Straits Times Press (M) Berhad (NSTP) has entered a conditional sales and purchase agreement to dispose of its headquarters in Kuala Lumpur, its print plant in Shah Alam and a vacant plot of land.
If the deal with PNB Development Sdn Bhd goes through, it would generate RM280 million for NSTP, which is 98.17 percent owned by Media Prima Bhd.
According to Media Prima's filing to Bursa Malaysia today, the NSTP headquarters, better known as Balai Berita, was valued at RM118,720,000 while the Shah Alam property was valued at RM127,900,000.
As part of the deal, NSTP is proposing a rental payment of RM1.38 million per month to continue using both properties for six years.
NSTP now has 90 days to secure the approval of Media Prima Bhd's shareholders through an extraordinary general meeting soon.
NSTP is Malaysia's oldest newspaper publisher. It currently publishes English tabloid New Straits Times, Malay daily Berita Harian, Malay tabloid Harian Metro and several websites.
Media Prima, which posted an RM669.66 million net loss for the financial year 2017, said the sale of the two properties will provide an immediate boost to the group's cash flows to fund "Project Odyssey" - a transformation plan to diversify revenue streams.
"(The sale) will allow the group to reduce its borrowings level significantly, resulting in interest savings and net cash inflow.
"This further enables the group to allocate resources to reinforce the existing businesses and is expected to contribute positively towards the group's overall transformation plans," said the company in the filing.
NSTP intends to use the net proceeds repay, in full, a term loan from Media Prima and grant a new intercompany loan of RM223.25 million to its parent company. -Mkini