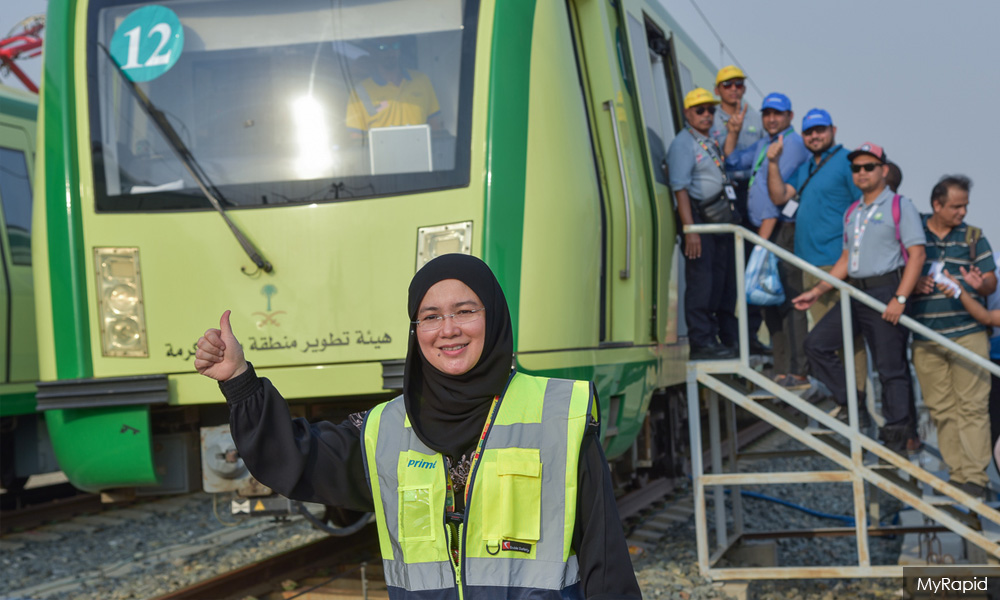 Prasarana chief executive officer Masnizam Hisham has reportedly been axed by Putrajaya, less than eight months after she took office on Jan 18.
According to news portal Free Malaysia Today (FMT), Masnizam was informed by the Finance Ministry that her contract has been terminated.
A farewell letter from her to Prasarana employees, sighted by Malaysiakini, says that her last day in service will be Sunday, Sept 2.
Masnizam had been with Prasarana for 12 years and was contracted as CEO for three years.
However, her tenure had been on the rocks since July as Putrajaya sought to cut costs of the LRT3 project.
It was under her watch that Prasarana sought RM22 billion in additional funding for LRT3 from the previous BN government.
In her letter, Masnizam explained that when she took over in January, Prasarana had only enough cash flow for three months, with the cost of LRT3 exceeding its budget.
However, she said, due to the joint efforts of all those in Prasarana, the company managed to save RM175 million as of July, which in turn allows for a loss reduction of RM200 million by the end of this year.
The previous BN administration had said that the LRT3 project would cost RM9 billion to construct, and an additional RM1 billion for land acquisitions.
However, the new Pakatan Harapan-led government announced that the cost of the 37-kilometre long rail line had since ballooned to RM31.65 billion.
The government has since said that the LRT3 project will continue, after slashing the total cost to RM16.63 billion. - Mkini