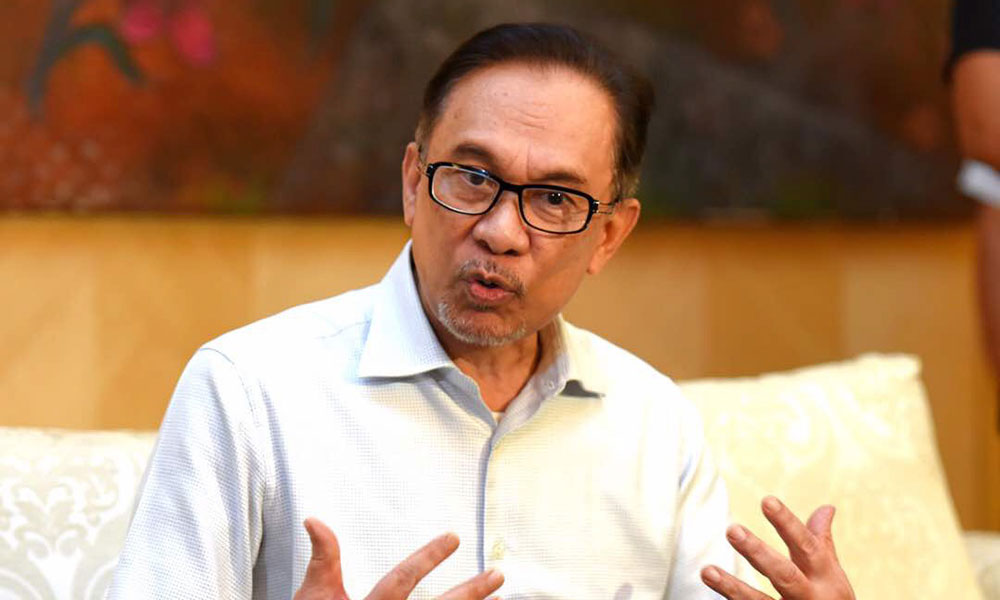 As things are, no one knows the demographic profile of the 800,000 PKR members. But it would not be farfetched to believe that many started following the party's president-elect Anwar Ibrahim's ideals and ideas from 1978 or 1988.
If the former date is valid, followers such as Azmin Ali, Khalid Jaafar, Kamaruddin Jaafar or Muhammad Nur Manuty could not have missed the important revelation of the book 'Among The Believers' by VS Naipaul.
Naipaul was a famous British writer born in Trinidad and Tobago. Although of Indian ancestry and parentage, he was a top writer in 1980s, spurred not least by his vintage prose that was both elegant and lucid.
But Naipaul didn't do Anwar any favour. Despite granting Naipaul an interview in 1979, the prickly British writer had Anwar classified as an "Islamic" fundamentalist, ostensibly one who would do all the biddings of then Iran leader Ayatollah Khomeini.
This was a serious, if not a pernicious, mischaracterisation of Anwar and many Muslim activists interviewed by Naipaul in his famous book, which oddly enough, was later rewarded with the Nobel Prize in English Literature.
Knowingly or unknowingly, most likely the former, Naipaul started this wave of prejudice against Anwar and Muslim thinkers and intellectuals who wanted to use "Islam" as a template to redeem their countries and civilisations.
Their inability to separate what was secular and spiritual, according to Naipaul, would be the first sign of their impending failure in the years and decades to come.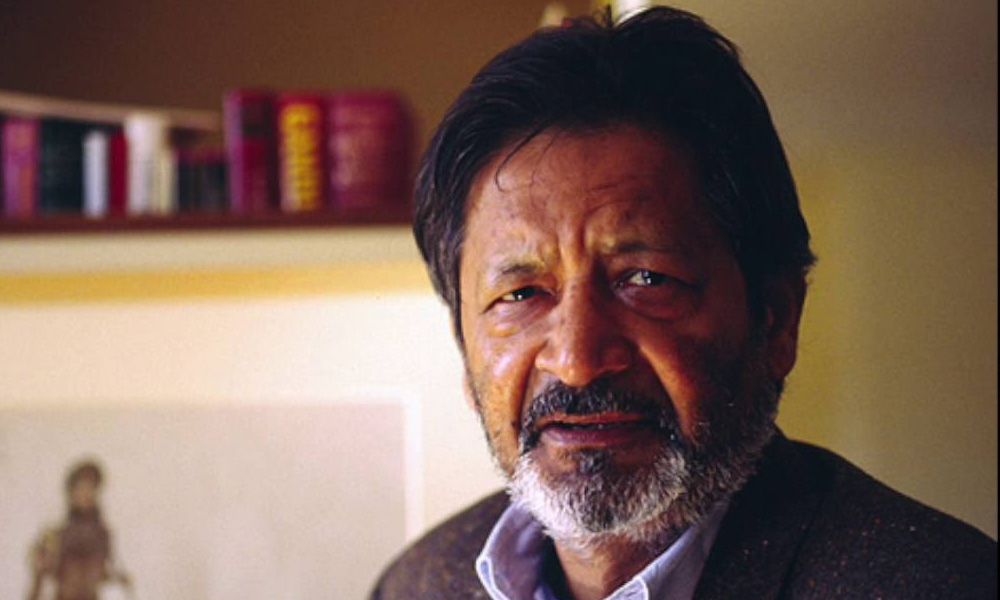 Yet, Naipaul (photo) was using a condescending outlook to tar almost every Muslim activist - even if they were trained in top universities like Leiden University in Netherlands or McGill University in Montreal, Canada.
Whatever the credentials of the activists, if they don't keep the state and religion apart, they were deemed as atavistic thinkers. That was Naipaul's yardstick.
Anwar was particularly vulnerable to the caricature of Naipaul precisely because he, apart from being deputy prime minister, was the president of the International Islamic University Malaysia (IIUM) in 1990, a decision approved by his boss, Dr Mahathir Mohamad, himself.
Mahathir, to be sure, knew that Abdullah Ahmad Badawi was not sufficiently savvy and well-read to handle the "Islamic file". Tens of thousands of Muslims had been trained in the West, some in the Middle East too.
When they came home to Malaysia, they were either brimming with practical scientific knowledge or austere religious rigours. Some of them could combine the two into a unique blend to be a "New Malay," while others retreated into their silos, such as Abdul Awang Hadi, to start the process of "kafir mengkafir" in 1981.
The thrust of Hadi was to make Muslims reject the West totally so that they were not tainted by anything amounting to modernisation, industrialisation, or an inner psychological reawakening.
Indeed, to this day, Hadi, now the president of PAS, refused to acknowledge the importance of science; not even forensic accounting that has exposed the money trail of 1MDB, to say the least.
Thus between 1981 and 1997, Mahathir was heavily guiding Anwar on how to handle the West and East - with Islam as the prime. The net outcome of that process was the crystalisation of the idea of "Islam Madani" by Anwar in 1995. "Madani" meant the importance of empowering the emergence of civil society, something that Anwar himself truly believed in, since the state could not have been made into a Hobbesian Leviathan.
In the view of Anwar, then and now, especially the latter, the state must be a Lilliputian tied down by various checks and balances, without which the flagrant abuse of the executive arm of the government alone would wrack havoc on the lives of millions in Malaysia. His own fate as a student leader and then opposition leader was a case in point.
Regardless of the Malaysian/Islamic concepts coined by Anwar, or friendly entities like the International Institute of Islamic Thought (IIIT), with its headquarters in Virginia, which believed in the "Islamisation of Knowledge," the central thrust of Anwar, indeed, Mahathir and Mohamad Sabu, was all about self-strengthening.
Between 1968 and 2018, they knew the power of Malaysia came from the self-discipline of each and every Malaysian to demand something larger than themselves.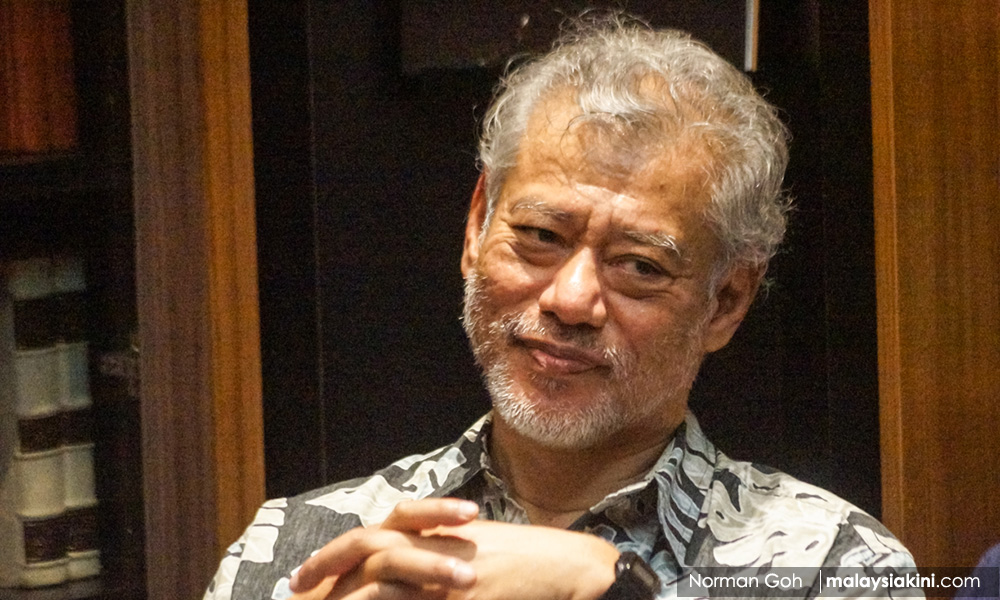 In this sense, their ideals and ideas were not that far off from DAP leaders Lim Kit Siang and Lim Guan Eng, indeed, even the scholarship of Professor KS Jomo (photo) and Professor Terence Gomez in Universiti Malaya between 1981 and 1997.
During this period alone, Jomo and Gomez produced a rich gamut of impressive work on the corrosive power of unmanaged capital, indeed, untraceable monies. DAP supported their theoretical and empirical works, even seeking the advice of the duo.
Of course, what the duo in the academia did not foresee was the gangrenous transformation of government-linked investment companies (GLICs) into future scandals like 1MDB or what former finance minister Daim Zainuddin called "mini 1MDBs".
Without a shadow of a doubt, PKR leader Rafizi Ramli is smart. But it goes without saying, too, that with or without Invoke, his polling firm, May 9 would have culminated into a victory against the kleptocracy of Umno and BN anyway.
The insidious and incestuous relationships with unknown business entities in Dubai, Hong Kong, Cayman Islands and elsewhere just made the story all the more sordid, and spectacularly
"foolish"
, as P Gunasegaram correctly wrote in his latest book.
But to win the deputy presidency in PKR, Rafizi has overlooked the intellectual genealogy of the reforms of Anwar, indeed, the anti-colonial reforms of Mahathir and others too.
If anything, it would seem that Rafizi has forced the political clock to start from 1998 - overlooking any structures of oppression that has had a long pedigree and history.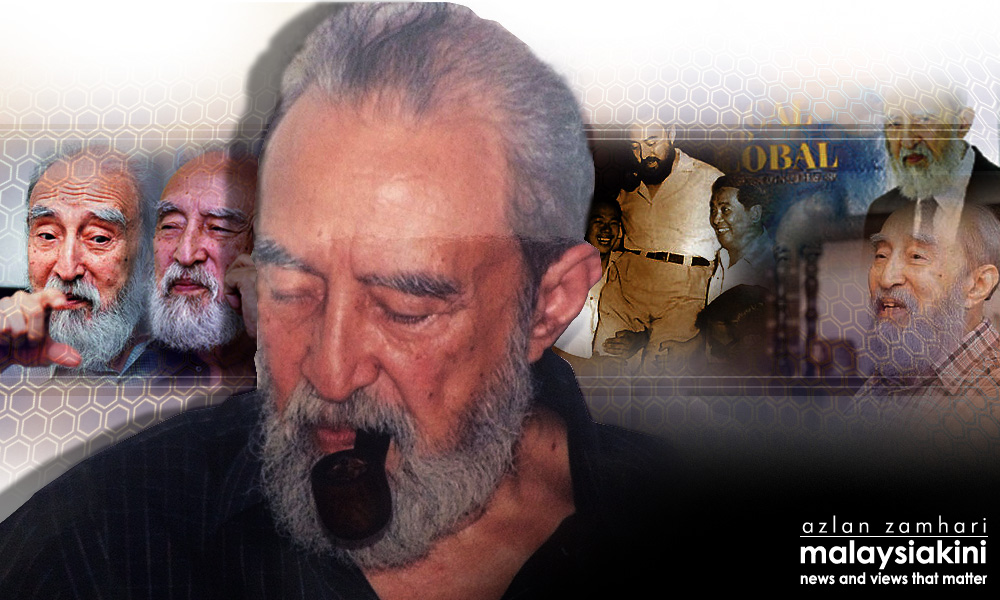 The scholarship of 'The Myth of the Lazy Malay' by the late Professor Syed Hussein Alatas (photo), for example, earned a powerful mention in the work of Edward Said in his book 'Orientalism', published in 1979, which were two of Anwar's favourite books.
Although Edward Said, a top Palestinian intellectual (who was once at the prestigious Columbia University) is no longer alive, he had warned of the danger of "othering" a subject without any historical context.
Thus, it was wrong for the West, for example, to assume that the Arab world and Islamic civilisation had always been backward, when in fact, they were one of the most powerful civilisations from the 11th to 16th century.
When "all the lights in European capitals were switched off," wrote Janet Abu Lughod in her famous book on European "hegemony," which was another top favourite of Anwar, the "lights in the capitals of the East were glittering luminously".
Lughod was referring to the thriving cities from Marrakesh in Morocco to Davao in Mindanao at one stage, when Islamic empires and states were at the pinnacle of their powers, including the Ottoman Empire in modern Turkey.
Anwar, due to his love for written works, also enlisted the likes of Dr Ahmet Davutoglu to be a professor at International Islamic University Malaysia (IIUM). Davutoglu went on to become the chief advisor to the prime minister of Turkey, then become Turkey's foreign minister, and finally the prime minister of Turkey from 2014 to 2016.
Not to be outdone, Mahathir also consumed the works of Kenichi Ohmae, a top strategist at McKinsey, who inspired him to create the Multimedia Super Corridor (MSC), which in turn gave us Putrajaya, Cyberjaya and Kuala Lumpur that are now interconnected to one another.
Mohamad Sabu, too, did not let up. He read the works of Ali Shariati to understand the tone and texture of the Iranian Revolution without being flushed away by the hurried pace of the events in the Middle East and Persia.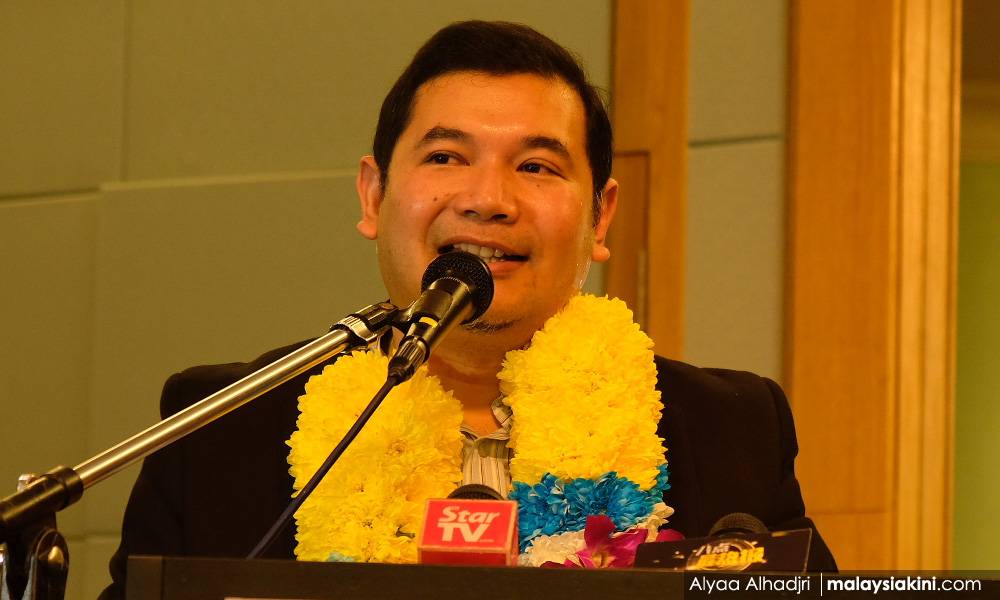 By locating his electoral campaign in PKR within the context of 1998, Rafizi has inadvertently lobbed off a huge chunk of reformist Malaysian history.
Win, lose or draw, since it is not Rafizi alone who is competing, but a huge team of candidates, all should know that their redemption lies not in privileging 1998 alone but 1968 and earlier.
By taking everyone back to 1998, Rafizi appears to be saying there was no Anwar worth reflecting from or other leaders and scholars. But this cannot be. Prior to 1998, or 1968, Tan Chee Koon was known as the Mr Opposition.
Thinkers like the late Rustam Sani, with a PhD in Sociology from Yale University, was one of the visionaries who came up with the concept of Vision 2020, which was endorsed and accepted by Mahathir, even though Rustam, son of Ahmad Boestaman, came predominantly from Islamic left, while Mahathir was from the Islamic right.
Left or right, Anwar has always believed that the solution lies in the "middle," especially given the context and background of Malaysia as a multicultural country.
No doubt, 1998 was a period of angry revulsion. But it was also a footnote among many historical epochs that make Malaysia complete - just as May 9, 2018, was a defining event that led to the return of Mahathir to lead the country back to some degree of sobriety after close to nine years of drunken indulgence in materialistic excesses and irrational exuberance.
Allowing Anwar back into the fold, and permitting him to be a prime minister-in-waiting is a gesture of goodwill that should be reciprocated step by step, by all sides, not by digging up a singular point of the past alone.
---
PHAR KIM BENG was a multiple award-winning Head Teaching Fellow on China and Cultural Revolution in Harvard University. -Mkini