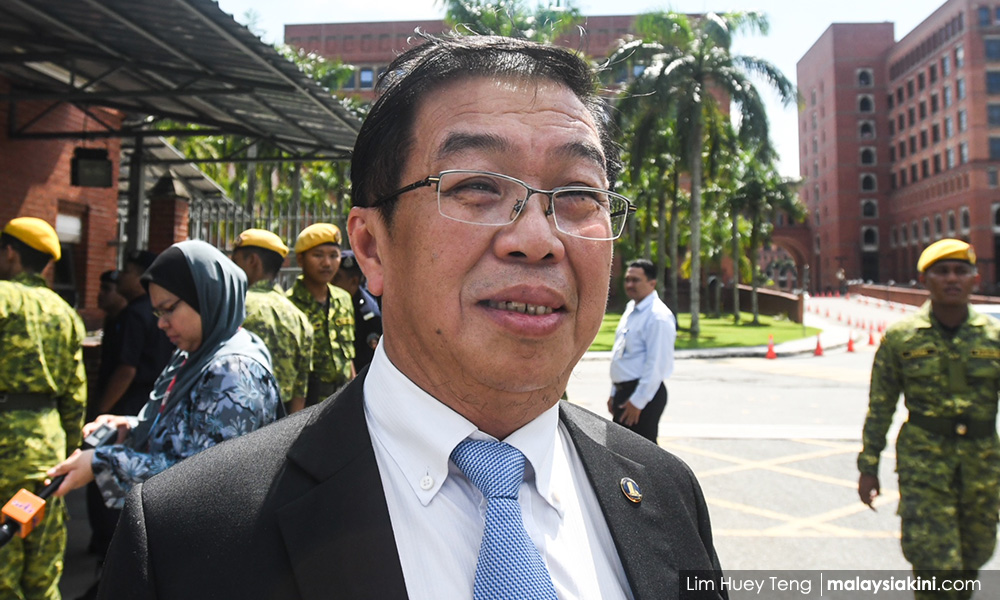 DAP chairperson Tan Kok Wai has reaffirmed news reports that he is Malaysia's special envoy to China, rebutting Foreign Minister Saifuddin Abdullah's claim otherwise.
Tan said his appointment letter was signed by Prime Minister Dr Mahathir Mohamad and Saifuddin could call him to clarify the matter.
"The PM signed my appointment letter, which states that I am confirmed to be special envoy to China and Malaysia-China Business Council (MCBC) chairperson.
"If he (Saifuddin) doesn't know, he can clarify with the PM or with me. I'm just a phone call away.
"I forgive his (Saifuddin's) innocence. I hope he can do the appropriate clarification," Tan told Malaysiakini this afternoon.
Malaysiakini has sighted Tan's appointment letter, dated Aug 1. It states that the appointment does not carry with it a minister status.
Earlier today, The Star reported Saifuddin as saying that Tan, who is the MP for Cheras, is not a special envoy but only the MCBC chairperson.
In subsequent tweets, Saifuddin clarified the matter and acknowledged the appointment but stated that at the time of the interview with The Star, he did not know Tan's role as the "terms of reference and official appointment letter" were not available.
"Betul lah (it's true). He (Tan) has been appointed special envoy. But we have not been informed if he has received the appointment letter. Itu jer (that is all)," the minister tweeted.
The DAP chairperson's appointment drew flak from opposition leaders, as Pakatan Harapan had previously criticised BN on such appointments, citing wastage of government funds.
However, DAP national organising secretary Anthony Loke stated that Tan's appointment as the special envoy to China does not go against the Harapan election manifesto.
Loke, who is also transport minister, said the manifesto only stated that there would be no political appointees for government-linked companies (GLCs), but not as government representatives. - Mkini