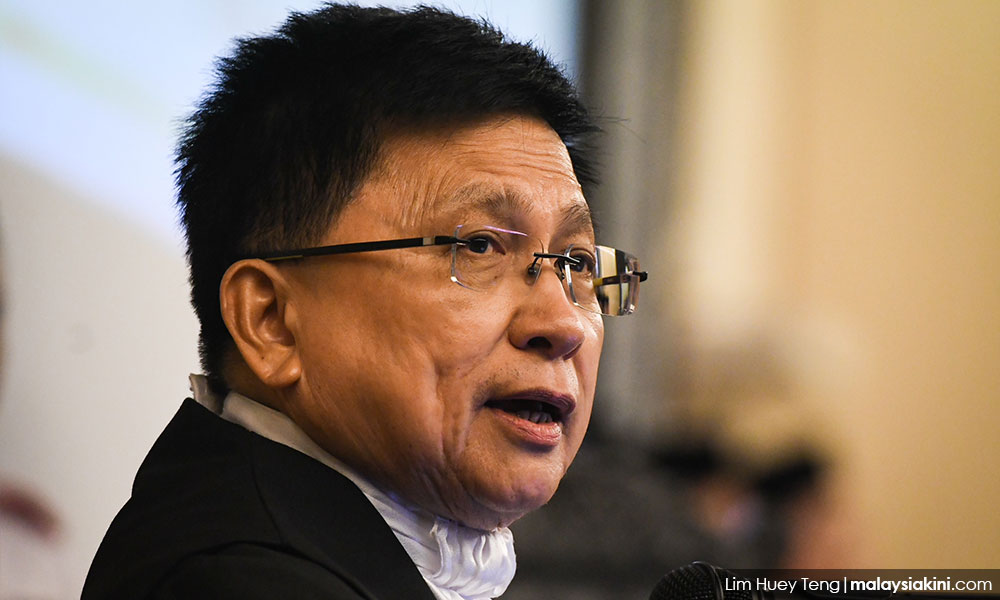 An internal probe is being conducted following allegations of senior judges interfering in two high-profile cases - the unilateral conversion of M Indira Gandhi's children and the late parliamentarian Karpal Singh's sedition trial.
A statement from the office of Chief Justice Richard Malanjum (above) today said he had taken note of the matter and "an internal probe is being conducted after media statements on both the cases were issued."
"The chief justice will take appropriate action once the results of the investigation are obtained," the statement read.
Court of Appeal judge Hamid Sultan Abu Backer had earlier this month that he had been reprimanded by a top judge for writing a
dissenting judgment
two years ago in the case of the unilateral conversion of Indira's children.
Hamid had written, among others, that the conversion of the children was illegal as the permission of the mother had not been obtained.
Hamid further alleged that as a result, he was
not assigned
to hear cases involving public interests and those related to the federal constitution.
The second alleged incident came to light after Sangeet Kaur Deo, Karpal's daughter, filed a police
report
after a Facebook
posting
by lawyer Mohamed Haniff Khatri Abdulla claiming that a senior judge interfered with the outcome of the late DAP stalwart's sedition appeal in 2016.
Haniff had claimed he was informed that an unnamed judge had meddled after the majority decision to allow Karpal's appeal and acquit him of the charge.
News of the tampering in relation to the two court cases have led to
calls for
a royal commission of inquiry (RCI) or tribunal from members of the legal fraternity as well as politicians.
It was reported today that police have
questioned
Haniff in regards to Karpal's case.
In a statement earlier today, Karpal's son Ramkarpal added to calls for an RCI saying that "anything less will never dispel the perception that the judiciary is seriously tainted, not even the clearance of the police in the event that same were to happen".
Ramkarpal, who is Bukit Gelugor MP, said it was "shocking" that there is yet any response from the judiciary by way of denying, condemning or at least promising an investigation the allegation.
He said: "With respect, any attempt by the judiciary or the said judges to do so now would certainly be construed as an obvious afterthought and would not be worth the paper on which it is written on. -Mkini