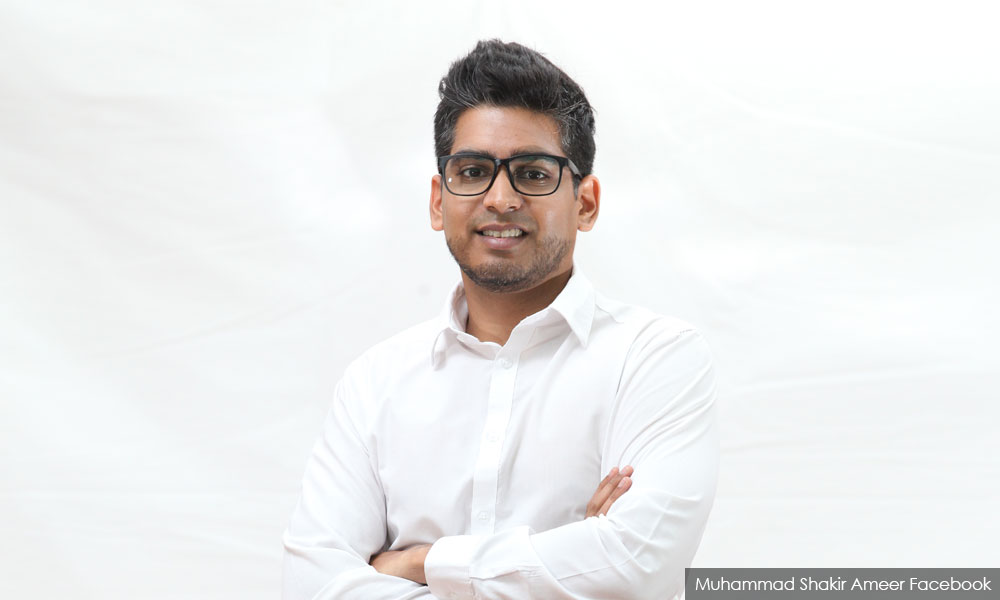 A DAP Youth leader has warned MCA against "playing with fire" by playing up racial sentiments in its bid to try and win back the support of Chinese voters.
In a statement, DAP Youth spokesperson Muhammad Shakir Ameer said MCA has yet to "learn any lesson" from its general election defeat, where it only succeeded in winning one parliamentary seat and just two state seats.
"Perhaps some of its leaders are happy being the champion of some 20 percent of the ethnic population instead of working together for a common goal with people of various ethnicities in this country. Perhaps they are still in the mode of kleptocratic 'Malaysia Lama'.
"Why did the Chinese Malaysian voters reject MCA? Because the voters rejected Umno-Barisan Nasional's racial politics that the MCA was a part of, because they rejected the corrupt, kleptocratic regime of Najib Abdul Razak; and also because they wanted a New Malaysia," Muhammad Shakir said.
He further took MCA's publicity bureau deputy chairperson Lau Chin Kok to task for the latter's accusation that the DAP prioritised the Bumiputera community over Chinese Malaysians.
Lau had on Wednesday criticised DAP, part of the ruling Pakatan Harapan coalition, for not speaking out against the Bumiputera Economic Congress being organised by Putrajaya, and had urged its rival party to organise a Chinese Congress of their own.
The MCA leader claimed DAP was merely "paying lip service to diversity".
"This irresponsible statement means that he (Lau) wants to fight fire with fire, never mind such a fire will burn everyone," Muhammad Shakir said.
He said MCA failed to understand the economic reality, "in particular the needs of the needy" and that some of the measures the Harapan government would have to take would seem "painful" but necessary for the benefit of many.
"It has been 61 years since we have achieved independence and MCA wants to continue the politics of racial segregation," he said. -Mkini