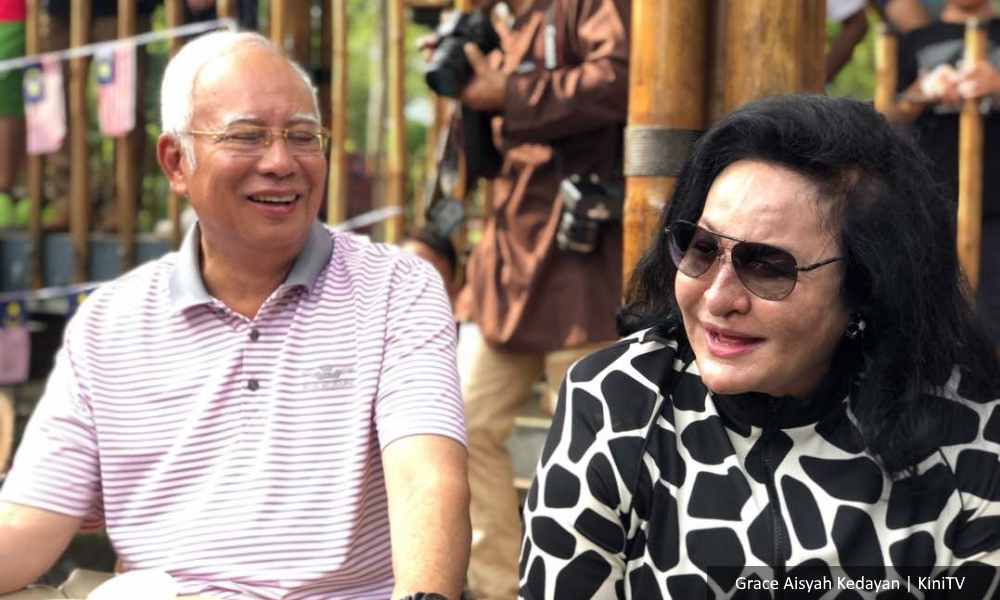 Putrajaya's move to appoint Petron as one of three fuel providers for government vehicles creates a moral conflict, former prime minister Najib Abdul Razak says.
"That is something that is weighing on the minds of Malaysians today. Surely the question of who owns Petron can create a conflict in terms of decisions and morals," Najib told reporters after a Merdeka day picnic in Kuala Lumpur today.
The
appointment
of Petron as a fuel provider had raised eyebrows as Prime Minister Dr Mahathir Mohamad's son Mirzan is a shareholder and director in Petron's parent company Petron Corporation, which is based in the Philippines.
Mirzan, however, does not have any shares or a role in Petron's Malaysian operations.
The Finance Ministry said yesterday that Petron was appointed to create
healthy competition
among fuel providers and did not involve any "financial implications for the government".
Petron joins Petronas and Shell, which have been government fuel providers since 1997.
In a posting on Facebook, Najib later posted that the appointment would come at the expense of Petronas, the national oil company.
"Petronas is owned by the country and the Malaysian people. The question will arise as to why Petronas' source of income is disturbed through the spending of no other government than the Malaysian government itself.
"Petronas has (fuel) stations in almost all areas in Malaysia and, with Shell, would provide an adequate combination (of choices) for Malaysian government vehicles," he posted.
The Pekan MP also questioned the exclusion of other fuel companies such as Caltex and BHP.
Meanwhile, former Federal Territories Umno Youth chief Razlan Rafii has asked Putrajaya to elaborate further on Petron's appointment.
"Was Petron's appointment through open tender as promised by Pakatan Harapan?
"A lot of questions have arisen, and it is best the government explain it so that there is no misconception about there being interest to the prime minister's family," he said in a statement.
-Mkini