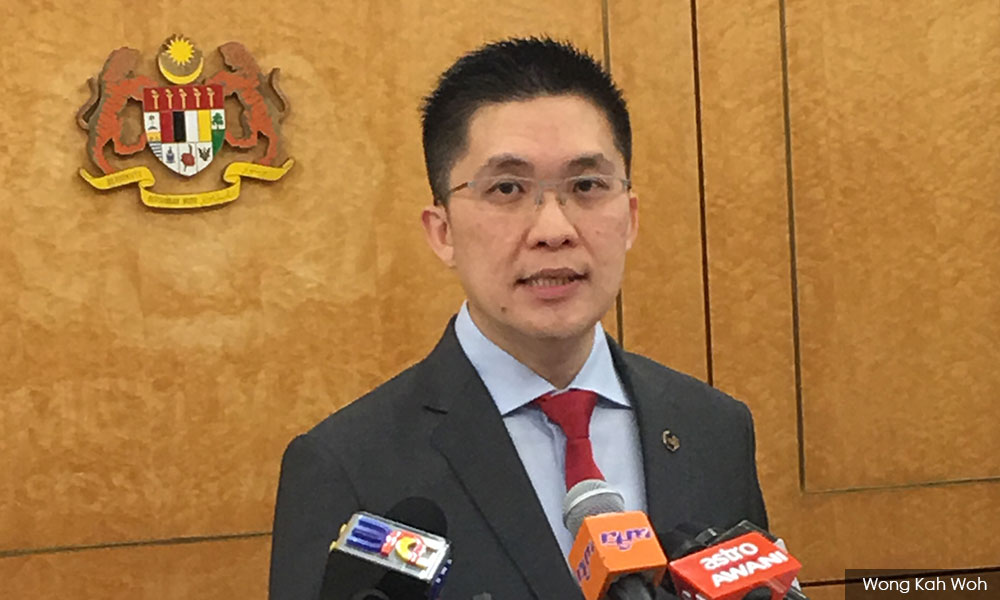 A DAP lawmaker has proposed that the US Department of Justice (DOJ) civil lawsuits linked to 1MDB be adopted by Malaysian investigators in the reopened probe into the beleaguered state investment firm.
Wong Kah Woh, who is also deputy chairperson of the Parliamentary Accounts Committee (PAC), said the US court documents, unveiled in 2016 and 2017 respectively, contained a big chunk of evidence that could assist PAC in its investigation into the scandal.
"I opine that the two DOJ documents have the most evidence. If the previous PAC did not adopt them, I believe we have the responsibility to adopt them.
"I will suggest to the PAC to use the documents filed in the DOJ lawsuits to be one of our investigation's direction," the Ipoh Timur MP told Malaysiakini.
On Aug 16, the Dewan Rakyat unanimously passed a motion to order the PAC to
reopen
its investigation into the 1MDB affair. The committee at its meeting yesterday began receiving briefings from the auditor-general on the matter.
Wong said the previous PAC, under the BN government, did not summon many important witnesses and thus did not adopt important pieces of evidence in its final report.
"The report submitted by the PAC on April 2016 to Parliament also did not adopt the two DOJ lawsuits, which are important evidence."
He said as soon as auditor-general Madinah Mohamad finishes her current briefing on the 1MDB case, the PAC will determine the terms of reference for the reopened probe.
Citing parliamentary standing orders, Wong declined to divulge who would be called as witnesses before the committee.
Apart from 1MDB, he said, the PAC will also look into Finance Minister Lim Guan Eng's claim that the BN government had
"robbed"
the national coffers of RM19.2 billion in GST refunds.
The previous PAC had submitted its 1MDB report to Parliament in April 2016.
However, even after the two DOJ lawsuits were made public, then PAC chief Hasan Ariffin had refused to reopen the case. - Mkini