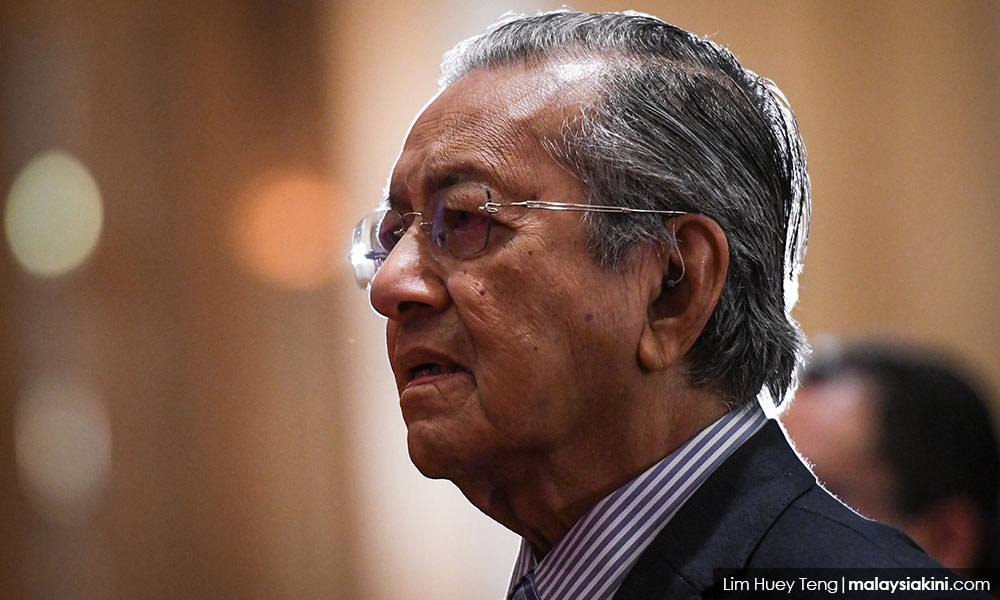 Prime Minister Dr Mahathir Mohamad, who appeared unfazed by the falling approval ratings, said his administration should be assessed based on a longer time frame.
"As the government, we have to expect to be criticised and lose some popularity.
"However, elections are different. During elections, voters will make a proper assessment as to who is fit to govern.
"GE15 is a long way off. In the meantime, we will do a lot of things," he said at the sidelines of a government event in Putrajaya this afternoon.
According to Merdeka Center, Mahathir and his government's approval rating has been declining since Pakatan Harapan routed BN in the last general election.
The latest figures suggested that Mahathir's approval rating as prime minister was 46 percent while his government's rating was 39 percent.
Asked to respond to
comments
by PKR president Anwar Ibrahim that the government was losing support from the grassroots because it was pandering to the urban elite, Mahathir disagreed with this assessment.
"That is his opinion. He is entitled to his opinion. I have my own opinion," said the premier, who is also Bersatu chairperson.
However, a Bersatu supreme council member had backed Anwar's argument that the urban elite is pushing for reforms which are disconnected from the needs of the grassroots.
Wan Saiful Wan Jan said this group, whom he
dubbed
the "Bangsar bubble," was focusing only on institutional reforms from a position of comfort.
However, he added, politicians are the ones bearing the brunt of the discontent from the grassroots, listening to gripes relating to bread and butter issues on a daily basis.
On the same note, certain quarters like former PKR lawmaker N Surendran
argued
that institutional reforms are not an elitist concern, saying it affects the poor the most. - Mkini