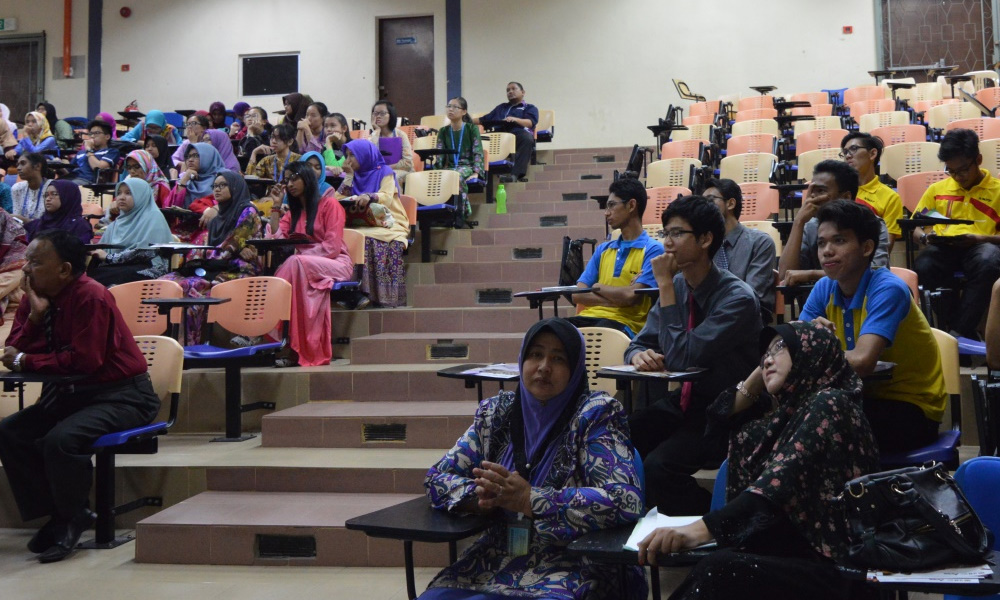 Pakatan Harapan came into power promising reforms. Less than a year after taking power they have said that they need more time to deliver their promises. The excuse was that they need to undo what BN had done for the last 60 years or so. Then comes the matriculation issue which was introduced during the previous reign of Harapan's top leader, our Prime Minister Dr Mahathir Mohamad.
It was revealed that there is a quota of 90:10 favouring the bumiputera which is obviously unbalanced and unfair, to say the least. Harapan could have easily undone the injustice by a stroke of a pen but they chose not to. It was the best opportunity for Harapan to show its mettle and commitment to reform. They failed to take the opportunity and continued to pursue an obviously unfair policy.
The matriculation system is one of many discriminatory policies that are being pursued in Malaysia. The current system clearly shows that the bumiputera are overrepresented in many areas of employment in the public sector, in government and local authority procurement (favouring Class F Bumiputera contractors only) and in the field of education. This over-representation has created a perception that there is exorbitant and unreasonable reservation of quotas in the areas mentioned in the Federal Constitution.
It is now not a perception but a real fact as shown in the matriculation fiasco where a 90:10 percent quota is used. These and the matriculation system of entry into local universities are some examples where the implementation of affirmative action policies has clearly gone beyond the limits of Article 153 of the Federal Constitution.
The problem that is quite apparent here is that although the Yang Di-Pertuan Agong, after acting on advice of the cabinet, is bound to give binding directions to the relevant authorities to ensure the reservation of quotas in the public sector and for scholarships and permits or licenses in favour of the bumiputera, no one knows for certain what the percentage of the quotas are. Is it 50 percent, 70 percent or 95 percent in favour of the bumiputera? Now we know that 90:10 quota is used for matriculation seats; what about the other areas?
The Harapan government also announced the creation of a task force to tackle the problems faced by the Indian community (it has yet to come up with any concrete measures on how to tackle poverty among Indians). The matriculation issue was the perfect opportunity for this task force on Indian issues to address the weakness of a government policy that has gone wrong.
The right to education is of vital importance to human well-being therefore technical and professional education must be made available to all and it must be equally accessible to all on the basis of merit. This is a right that is guaranteed to every human being under the Universal Declaration of Human Rights.
However, currently in Malaysia as a result of unbalanced racial quotas and a race-based point system for entry into professional courses at the universities and institutions of higher learning, many have been denied entry into professional courses even with sound academic results. Even the number of non-bumiputera students at skills training centres and vocational schools has been on the decline for years.
We now need to know what is the quota fixed for entrance into TVET courses which the Human Resources Ministry has revived recently? Malaysians need to know whether there is a reasonable quota or whether there is any quota at all. Its issues like these that the Harapan government needs to fix on a very urgent basis and not give excuses like they need more time.
The honourable prime minister during a television interview before GE14 said that Indians youths may be allowed entry into Mara technical institutes as a way to get them out of poverty but we have not seen any move in that direction so far. If the prime minister is able to say this without even mentioning anything about quotas or "special rights", then it only means that with political will, it can be done even without ratifying any international convention like the Icerd.
We really hope that Pakatan Harapan will give all Malaysians the hope that they deserve and the hope is that promises of major structural reforms like the quota system will be adjusted to be in line with the spirit of fairness and equity so that no Malaysian will be left behind. - mkini