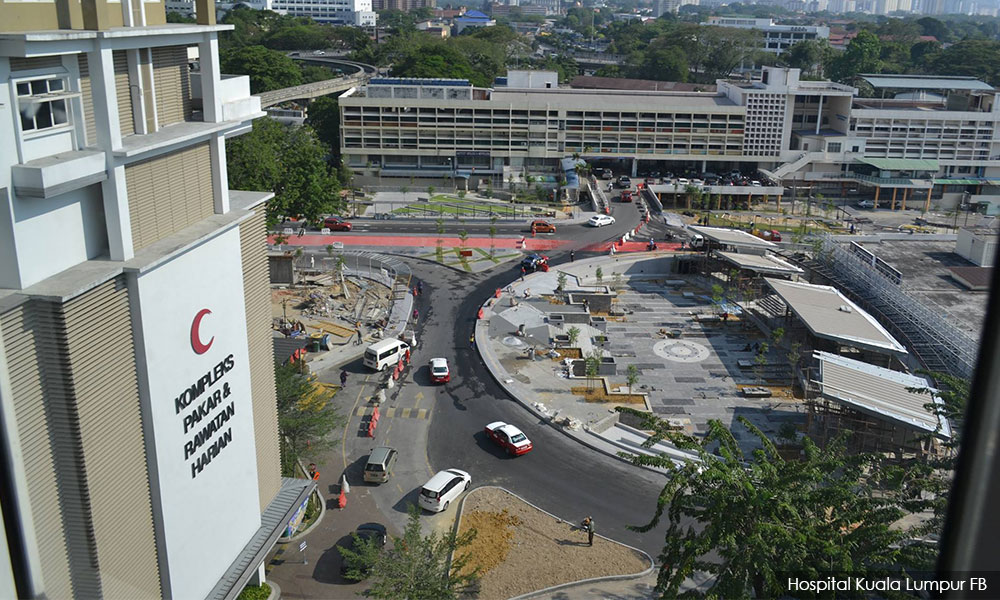 Isn't it a great feeling to see the presence of policemen in our midst whenever there is a situation that requires their attention? Having the men in blue around is somewhat reassuring and comforting.
But there will also be occasions when we witness sticky situations and wonder whether our policemen are properly trained in their job.
In this article, I will not venture into the more serious grouses against the police force and the thundering voices calling for the Independent Police Complaints and Misconduct Commission (IPCMC) to be revived and constituted. We will leave that for another day.
This is about a minor incident, which I personally witnessed last week, and it did make me wonder how our polis bantuan (auxiliary police) are trained to really bantu (help) members of the public.
I was at the Kuala Lumpur Hospital (HKL) last Wednesday (April 24) for my routine check-up. As the car park in the new specialist block was full that morning, I had to utilise a private car park opposite the hospital.
Walking back to HKL, I had to pass the specialist block as it is the nearest one to Jalan Pahang, the main thoroughfare in the vicinity.
The fender bender occurred at the rear lane of the building, which also happens to be its main entrance.
This is where the problem lies – a blind corner. The single-lane entry into the specialist block is so close to Jalan Pahang that drivers have to go extra slow when turning into the entrance.
To make it worse, the only exit of the building car park is located at this blind corner. To exit from the car park, you have to drive down from the fourth floor and the exit point touches base with the single-lane entrance. Unsuspecting drivers may not be aware that they need to manoeuvre with extra caution while entering or exiting.
The minor accident was between a Perodua Axia driven by a pakcik (Driver A) and a Proton Wira with a foreigner, probably a Middle-Eastern guy, behind the wheels (Driver B).
I witnessed the whole incident and this was exactly what happened.
Driver A was exiting while Driver B was entering. Driver A was in the wrong, for he turned right when he should have turned left. It was a one-way for entry only.
Most drivers exiting the car park would take the easy way out by turning right to exit into Jalan Pahang instead of turning left and making a big circle around the specialist block to exit.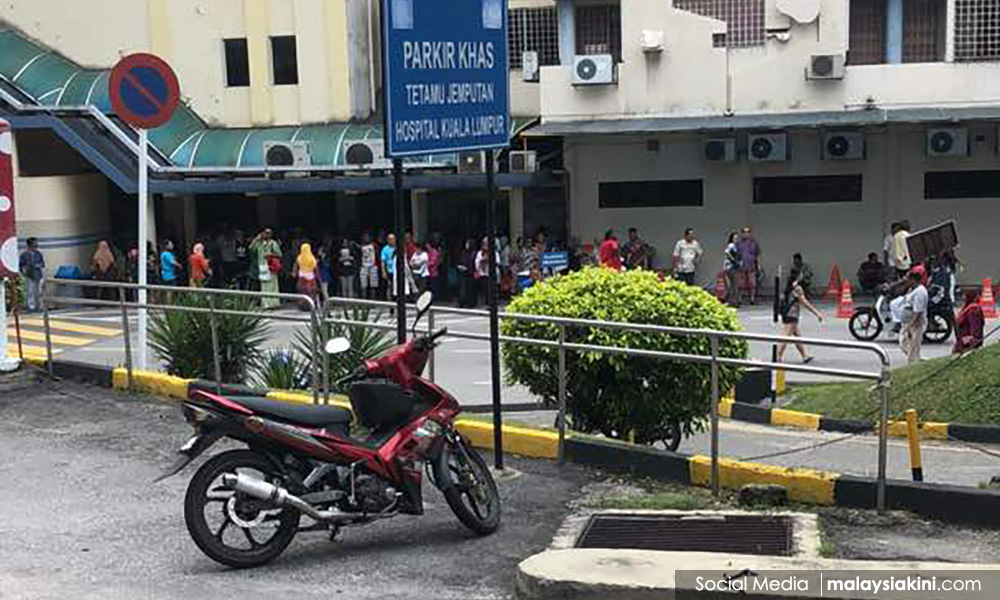 As A attempted to turn right, B was entering. I thought B should insist that A reversed as it was his right of way. However, B was kind enough to make way for A but in his attempt to squeeze into the one-lane entry a moment later, he made contact with the Axia. This was B's fault.
A policeman (polis bantuan) came to clear the narrow passageway and that was all he did. As I saw the two drivers exchanging words, I informed the policeman what I saw and said that it was A's fault in the first place but B was also wrong to bump into A's car.
Honestly, I had expected the cop on duty to help resolve the issue at hand as it was not a serious accident – just a fender bender, with little damage, save for a few scratches. To my dismay, he just walked away.
Two or three minutes in, the two drivers were still exchanging words and I could see that A was the more aggressive party, raising his voice at B.
As the policeman had left the scene, I decided to make an attempt to resolve the matter for the two drivers.
I approached A and B and calmly told them that I witnessed what happened and that both of them were in the wrong. I also suggested that they adopt a spirit of give-and-take in settling the matter as both had made mistakes to cause the mishap.
I advised B to compensate A, at least 50 percent of the repair cost to his car, and hoped that A would accept it. Both could easily take it to a nearby workshop to assess the damage.
A told me that he was from Seremban and was rushing home. He did not have the time to go to the workshop and asked me to help assess the damage to his vehicle. I obliged, went over to have a look and saw two scratches on the rear bumper.
I guess a little touch-up and paintwork will not cost more than RM150, so I told both of them. Immediately, B took out his wallet and actually emptied it with only RM60++. He was apologetic and said that was all he had with him.
The frustrated pakcik from Seremban then retorted in not a nice manner, asking B whether he was hiding his money on him. But I thought the mild-mannered B was honest and sincere as he had already emptied his wallet in our presence.
I pleaded with A to accept the compensation as a gesture and was glad that he finally did.
This just took me less than five minutes to resolve. I am writing this to express my disappointment with the policeman on duty at HKL that day. Was he trained at all to handle a situation like this? Isn't a polis bantuan is supposed to bantu?
Perhaps, Bukit Aman or the Kuala Lumpur CPO should ensure that "better qualified" and more conscientious officers are assigned to public places, such as hospitals, airports and shopping complexes, where more people gather and with more likelihood of untoward incidents occurring.
Being a policeman is an honourable profession and helping the people should be considered a joy, not a chore you would quickly want to walk away from.
Maybe, I should sign up to be a polis bantuan. Yeah, why not!
---
FRANCIS PAUL SIAH heads the Movement for Change, Sarawak (MoCS) and can be reached at
sirsiah@gmail.com
- Mkini