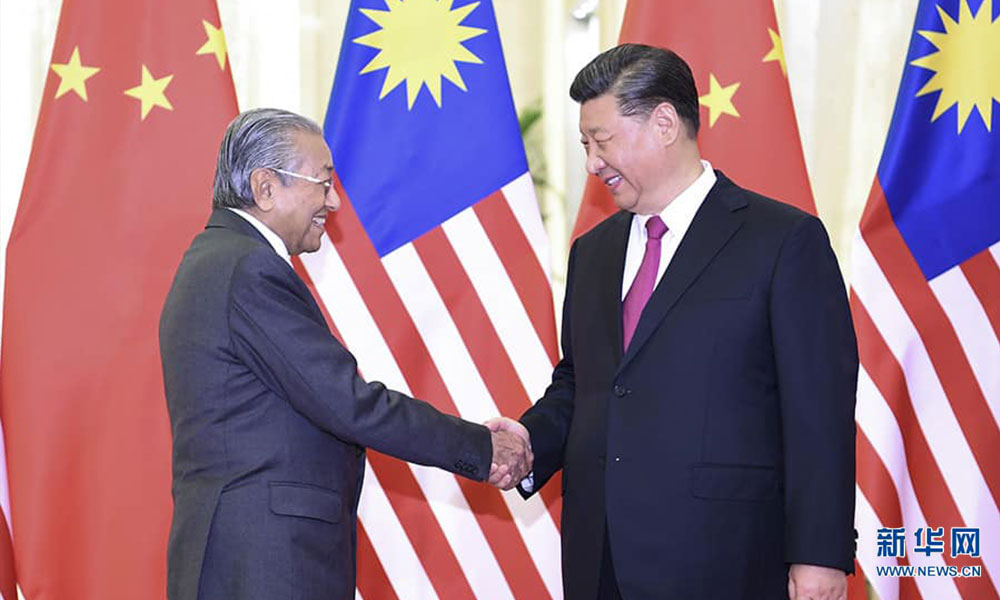 QUESTION
TIME
|
There are none so blind as those who will not see. The most deluded people are those who choose to ignore what they already know
- John Heywood
One hopes Prime Minister Dr Mahathir Mohamad's near-unqualified endorsement of China's massive several-trillion-dollar
Belt and Road Initiative
is a public relations statement which Malaysia does not truly believe. For the initiative is fraught with severe problems and pitfalls for unsuspecting countries that get sucked in by China's cheap financing and offer to construct the infrastructure.
Malaysia and other countries that get seduced by over-optimistic projections of the benefits and the China investments it would generate have to watch out. Otherwise, they may have a galore of mega projects, mammoth debts to repay and insufficient throughput, all of which will put them at China's mercy for decades to come.
This is not some future doomsday prediction - it is already happening in
Sri Lanka
, where the Hambantota port, built with Chinese financing, had been ceded to a China company under a 99-year lease to turn it around, according to a
Bloomberg
report.
The report says: "The eight-year-old Hambantota port - with almost no container traffic and trampled fences that elephants traverse with ease - has become a prime example of what can go wrong for countries involved in President Xi Jinping's Belt and Road trade and infrastructure initiative. Sri Lanka borrowed heavily to build the port, couldn't repay the loans, and then gave China a 99-year lease for debt relief."
Meantime, ahead of the second Belt and Road Initiative Forum, which started on April 25 and where Mahathir was given a prominent role following the signing of the RM44 billion East Coast Rail Link or ECRL, Indonesia announced guidelines for the BRI.
According to the
Straits Times
of Singapore: "
Indonesia
has said that projects under China's Belt and Road Initiative should be in line with its own national development strategy, be private sector-driven and not add to government debt."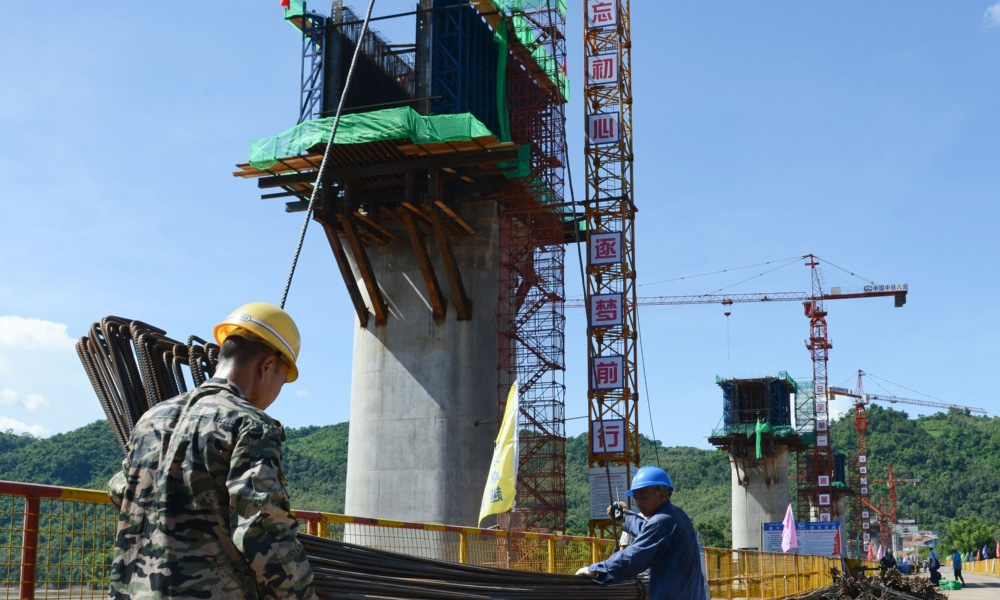 In another report quoting the
Financial Times
, the
Straits Times
reported that in September last year,
Pakistan
wanted to review projects that it had signed up for under the BRI.
"The projects concerned are part of the US$62 billion (RM256 billion)
China-Pakistan Economic Corridor
(CPEC) plan - by far the largest and most ambitious part of the BRI, which seeks to connect Asia and Europe along the ancient Silk Road," the report said.
The ironic thing about this plan in the Malaysian context is that the CPEC envisages linking Kashgar in Xinjiang province to the warm water port of Gwadar in Pakistan's largest and most thinly populated province, Baluchistan.
"China's strategic interest is to give itself all-weather access to the Arabian Sea, bypassing the Strait of Malacca, a potential choke point that has India at one end and Singapore at the other, with Indonesia's Sumatra and the Malay peninsula in between," the report said.
What's that again? Yes, bypass the Strait of Malacca, which will put in jeopardy Malaysia's RM44 billion recently signed ECRL project, which has been awarded to a China company and which will be financed with at least 85 percent, or a massive RM37.4 billion, by China.
That's over RM10 billion more than 1MDB's total US dollar bond issues of US$6.5 billion or some RM26.8 billion, a reckless increase in public debt when the Pakatan government has been maintaining it can't fulfil manifesto promises because of high debt.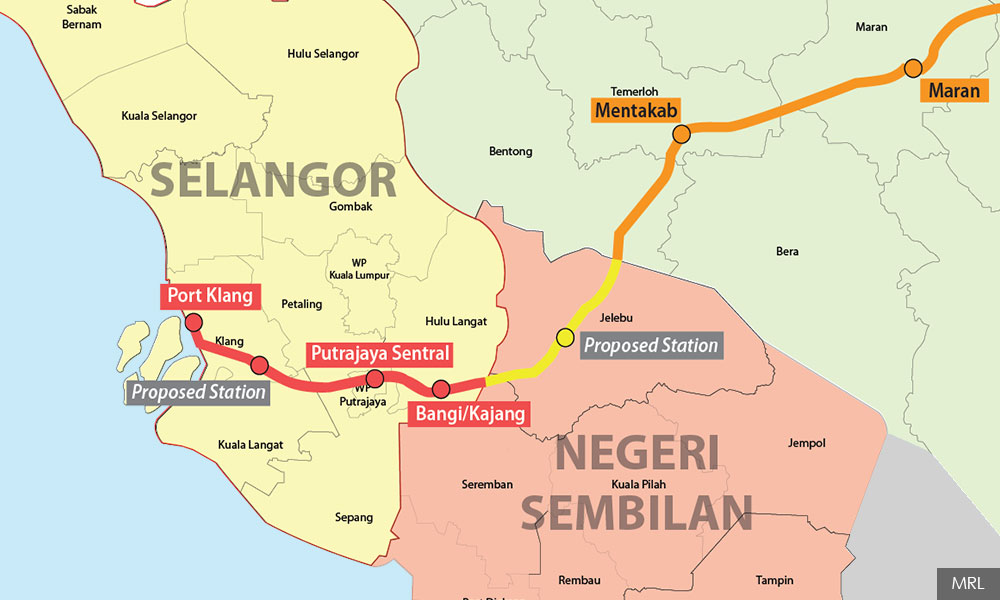 If the throughput of China traffic between Port Klang and Kuantan, as envisaged under the ECRL, does not materialise, the project will be in the red for a much longer time and will therefore not see the intended benefits within a reasonable period of time.
Mahathir, on the surface at least, seems blinded by these realities, seeing only the short-term boost to the economy the project provides instead of serious long-term concerns when the ECRL might become a major white elephant.
The aim of China's BRI is clear if we open our eyes and see. It is to increase connectivity between China and the rest of the world and get the rest of the world to pay for it, eventually, although China provides cheap financing initially. It also provides work for China companies.
In this it is behaving like the superpowers before it - Britain's colonial era politics, and the US doing deals to secure its own interests - making alliances even with corrupt and oppressive governments, handing out the possibility of big payouts in return for lopsided contracts. It is extending its hegemony over the area.
This is not very different, for instance from the US having close alliances with countries such as Saudi Arabia for its own interests in Middle East, even though the latter foments and finances extreme Islamic terrorism throughout the world.
Pakistan's new government under Imran Khan (below) is asking questions about the BRI, Indonesia has expressly said that it would take part in BRI only if it serves the national interest, but we seem to be naively unaware of other motives and putting our national interests in jeopardy when, by voice and deed, we support the BRI unreservedly.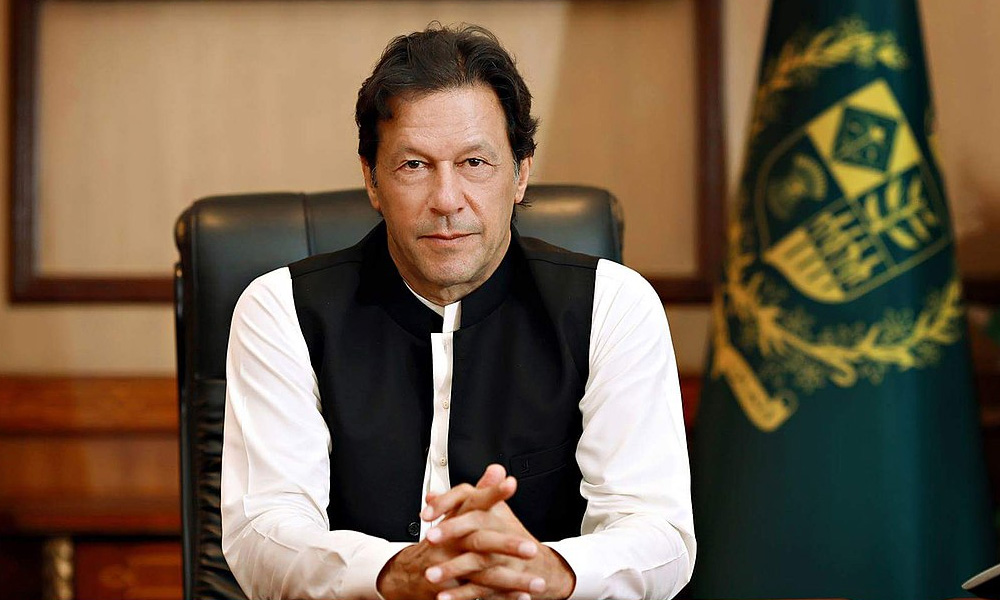 The ECRL is the first major initiative under the BRI that we are participating in, but despite the cut in costs, we are still far from recovering monies lost by overpricing of RM20 billion, and some RM10 billion via a pipeline to nowhere as I pointed out in this
column
. China was complicit in these rotten arrangements, conspiring with a kleptocratic government to rob from us.
I said in that column that "while the new deal with China to resume the East Coast Rail Link (ECRL) for RM44 billion has been hailed by many as a major achievement providing savings of RM21.5 billion, the truth is it's a cowardly, controversial, costly capitulation to China, which may cost the country several times the 1MDB losses of over RM30 billion."
We should be much more circumspect about the BRI and re-examine all our projects to see that they are really beneficial to us. If they are not, we should put our feet firmly down and say "No". In the case of the ECRL, we have said "yes" to a project that we don't need.
---
P GUNASEGARAM finds no compelling argument to agree to the ECRL project. E-mail: t.p.guna@gmail.com. - Mkini