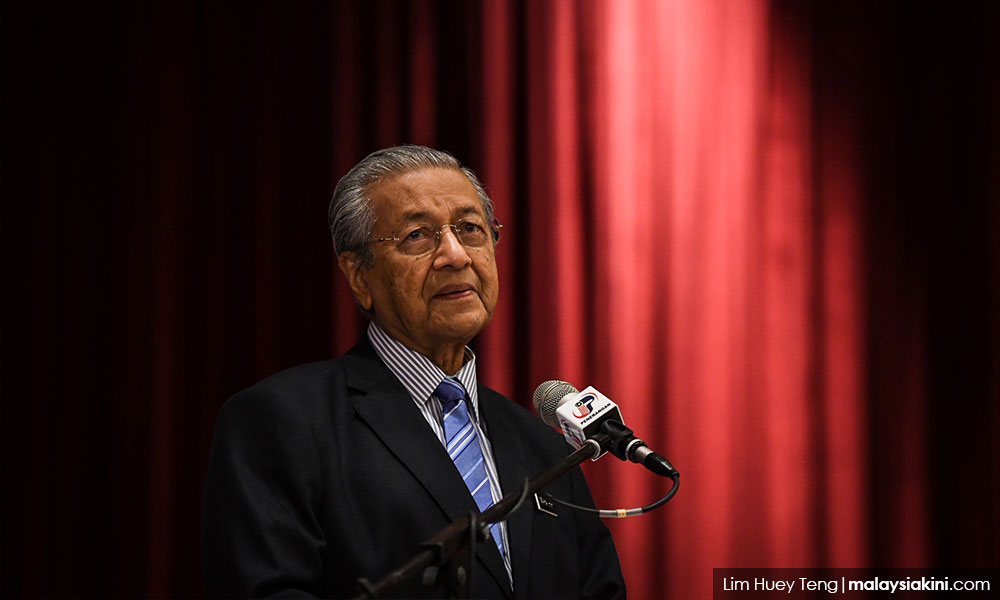 Prime Minister Dr Mahathir Mohamad appeared puzzled with the seeming attitude of several Muslim civil officers who think that taking bribe is okay as "it is less sinful than consuming alcoholic drinks".
Mahathir touched on this culture among the civil service officers in his speech at a meeting he had with civil servants in Putrajaya, which was organised by the Public Service Department.
He compared the civil service officers who worked during the British era with the current officers in the civil service, who he said appeared to be more religious than their predecessors.
"The civil service officers during the British era were hardly involved in corruption and they behaved like the British officers. They adapted to the Western lifestyle, including consuming alcoholic drinks.
"But now, the officers are religious. They have a mark on their foreheads because they pray a lot. They pray, fast and perform the pilgrimage. It is clear that the characters of the modern civil service officers have changed to the better.
"But when they are offered a bribe, they accept it. This is weird. Consuming alcohol is forbidden (in Islam). But bribery is two to three times worse," Mahathir said.
'Many of these officers now disappointed'
He said that many of these officers were now disappointed because the Pakatan Harapan government was actively fighting corruption and they do not get to earn the "extra income" anymore.
"During the previous government era, some of them were protected by the government machinery. Now they are disappointed.
"It is as if the kleptocracy government is better than the democratic government."
As a result of this, he added, the support towards the government and himself after the last general election has declined.
"But the government will continue to clear the country from the corruption. Why? because corruption will destroy the country.
"All duties cannot be executed accordingly and because of corruption, the cost will rise because we have to add in the bribe cost to the original cost," the prime minister said.
He reminded the audience that a country that is deeply involved in corruption will not prosper, even if there is a change of government. - Mkini