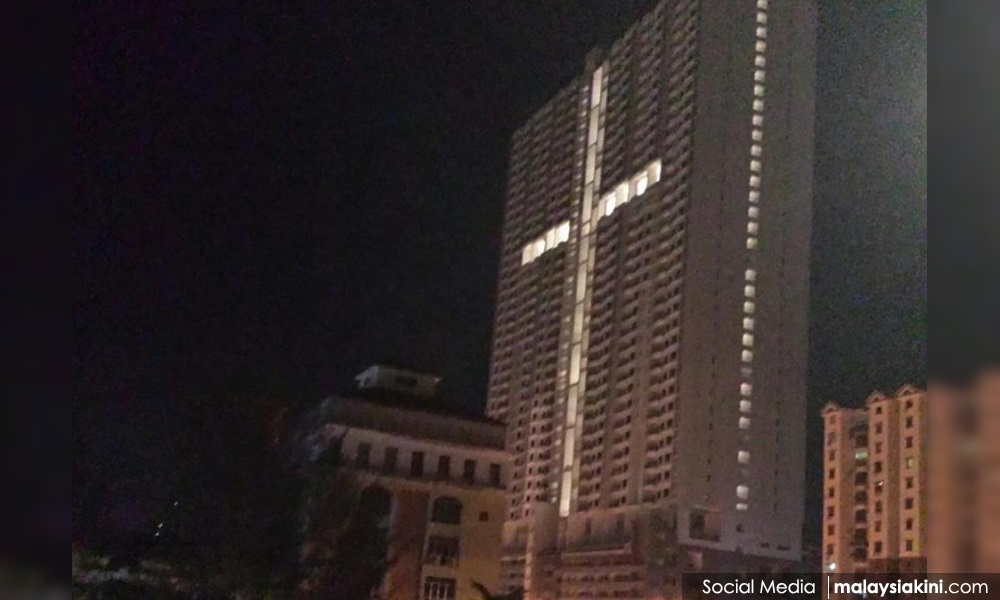 The Penang government was only aware of the lights of a large
cross
on a condominium building in Jelutong after the issue had been highlighted on social media, said state executive councillor Jagdeep Singh Deo.
Following that, he said the state exco had asked the Penang Island City Council (MBPP) to obtain information about the lighting from a consultant architect.
"Based on the information we received from the consultant architect, the lighting shaped like a cross was not done purposely. It was just a coincidence," Jagdeep, who is the exco on housing and local government, said in response to a written question on the matter at the Penang Legislative Assembly today.
"The state exco had asked MBPP to discuss with the consultant architect to come up with a proposal to resolve the issue of the cross, as this involves religious sensitivities.
"The consultant architect of the project is in the process of submitting the proposal to MBPP," Jagdeep (photo) said.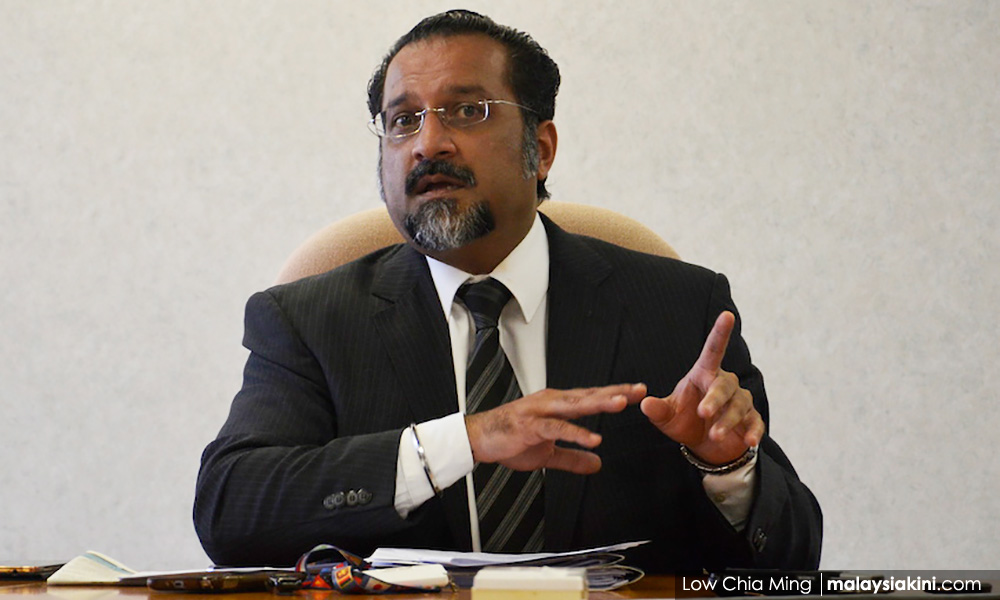 The DAP's Dato Keramat assemblyperson was responding to a question raised by PAS' Penaga assemblyperson Yusni Mat Piah, who asked if the state government was aware that the condominium, Grade Residence, had lighting in the shape of a cross "so large that it threatens sensitivities of Muslims".
"Why was such a lighting build by the project? What is the state government's plan to resolve the issue?" Yusni further asked.
Grace Residence, which faces a cluster of low and medium-cost flats, mostly populated by Malay Muslims, is a 44-storey skyscraper, comprising 378 units and linked to Jalan Sri Teh Ewe Lim and Jelutong Expressway.
Developer Nova Mulia Development Sdn Bhd had denied that the lighting was purposely built into the condominium, while MBPP mayor Yew Tung Seang said the developer has to resolve the issue before the project can obtain approval for occupancy.
The issue came to light when several NGOs complained that the cross on the building had threatened the sensitivities of Muslims, accusing the state government of allegedly being anti-Islam. - Mkini