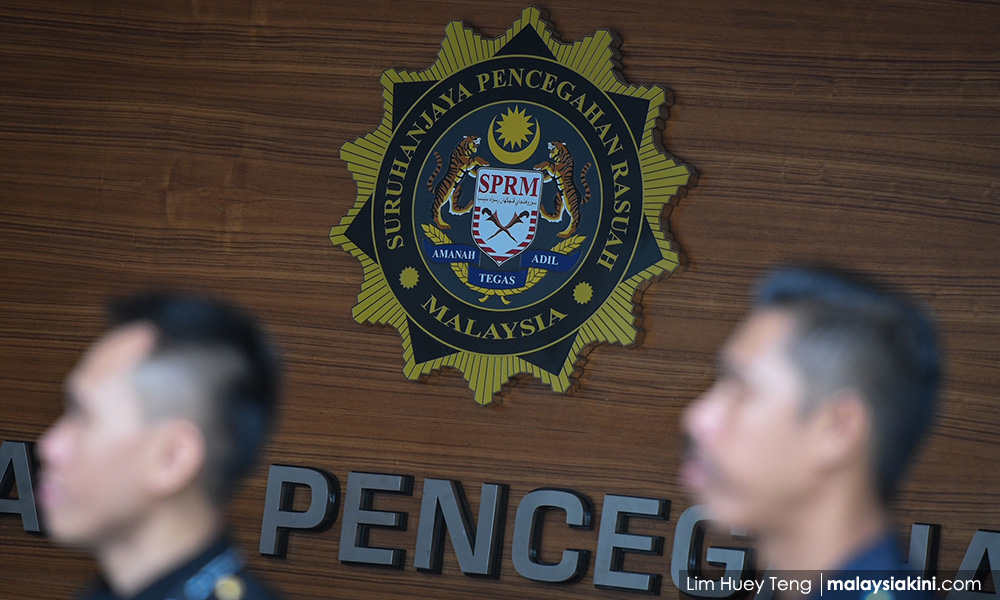 A former special officer of a minister under the previous government has been remanded for three days in connection with investigations into a corruption case involving the supply of equipment, including aircraft parts worth about RM1.8 million.
Magistrate Irza Zulaikha Rohanuddin today issued the remand order against the 50-year-old man, who has the title "Datuk", on an application by the MACC at the Putrajaya Magistrate's Court.
The case is being investigated under Section 17(a) of the MACC Act 2009.
The "Datuk", arrested at the MACC headquarters in Putrajaya at about 12 noon yesterday, was handcuffed and dressed in MACC's orange lockup attire when he was taken to the court at about 9am today.
According to MACC sources, he had allegedly received bribes from several companies for his help in securing contracts from a ministry via direct negotiations in 2017.
- Bernama