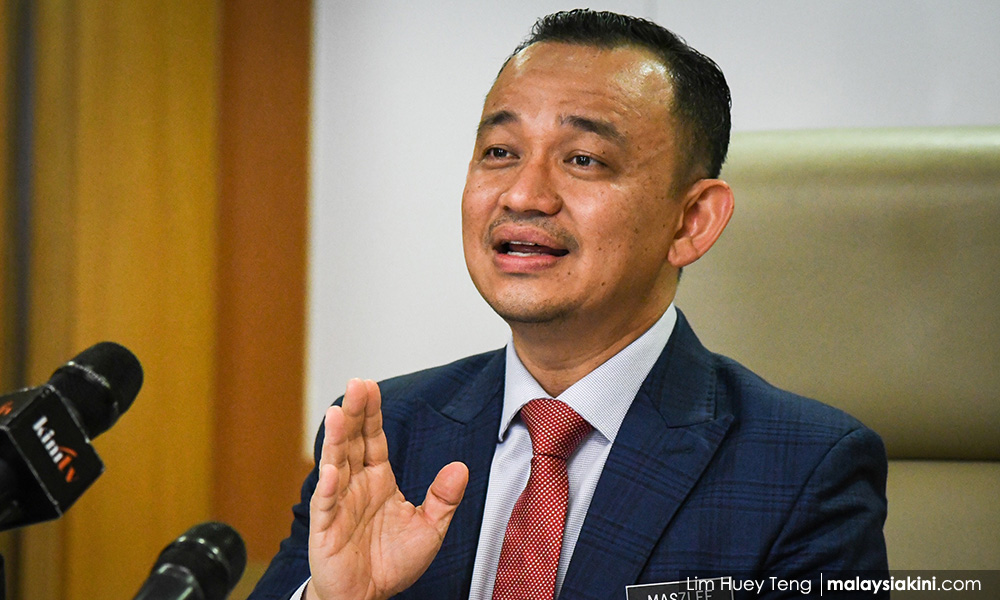 INTERVIEW
| Not all are on board with Putrajaya's move to abolish examinations for younger primary school students, but Education Minister Maszlee Malik is confident that parents will eventually come around when the policy bears fruit.
Mid-year and year-end examinations for students in Year One to Three have been scrapped in favour of a more holistic assessment that encourages character building.
The move is in line with Maszlee's vision of creating a more enjoyable and less examination-oriented learning environment.
However, a Merdeka Center
survey
conducted in March revealed little enthusiasm for removing these examinations, with over half of respondents objecting to the move.
Asked about the survey results, Maszlee was convinced that it was just a matter of time before parents understood his vision.
"It has only been four months (since we implemented it)," he said in an interview in Putrajaya yesterday to mark Pakatan Harapan's first year in government.
"When you try to introduce new things, (especially when) we are a very examination-oriented community, there will always be a kind of dissatisfaction in the beginning.
"But eventually, I believe when they can see the results and the holistic development of their children, everybody will be happy."
When pressed for a timeline for the fruition of the policy, Maszlee declined to offer one.
Instead, the minister said, he will be keeping an eye on its efficacy and conduct reviews every six months.
Earlier, he outlined his rationale behind the policy, and sought to address certain misconceptions.
"There might have been some misunderstanding when we said we were going to abolish examinations. We are not scrapping assessments, we are just doing it in a more holistic way with less emphasis on examinations.
"We don't want our students to be assessed based on numbers or alphabets alone.
"We would like them to be exposed to all sorts of skills and character-building activities, so that they will be able to harness their potential," he explained.
No stranger to controversy, Maszlee attempted to not let the announcement of
black school shoes
eclipse the other initiatives that the Education Ministry has embarked on over the past year.
Reading from a list of achievements, he pointed to how the ministry had successfully encouraged undocumented and special needs children to register for schools, resulting in 2,635 and 5,486 new students respectively.
Initiatives to relieve teachers of non-teaching responsibilities, he said, has resulted in administrative tasks being cut down by up to 30 percent.
Maszlee also noted that the Education Ministry had been aggressively refurbishing dilapidated schools, with work completed in 394 schools, or 65 percent of the total target.
A university lecturer before joining politics, Maszlee highlighted how he had managed to
remove several provisions
in the University and University Colleges Act 1971 to allow students to take part in political activities on campus.
Stressing that the controversial law will eventually be replaced next year, he also listed other initiatives to accord universities more autonomy, such as allowing students to organise campus elections.
As for improving the teaching of the arts, he said that national laureates have been adopted by public universities to help raise the teaching standards. - Mkini