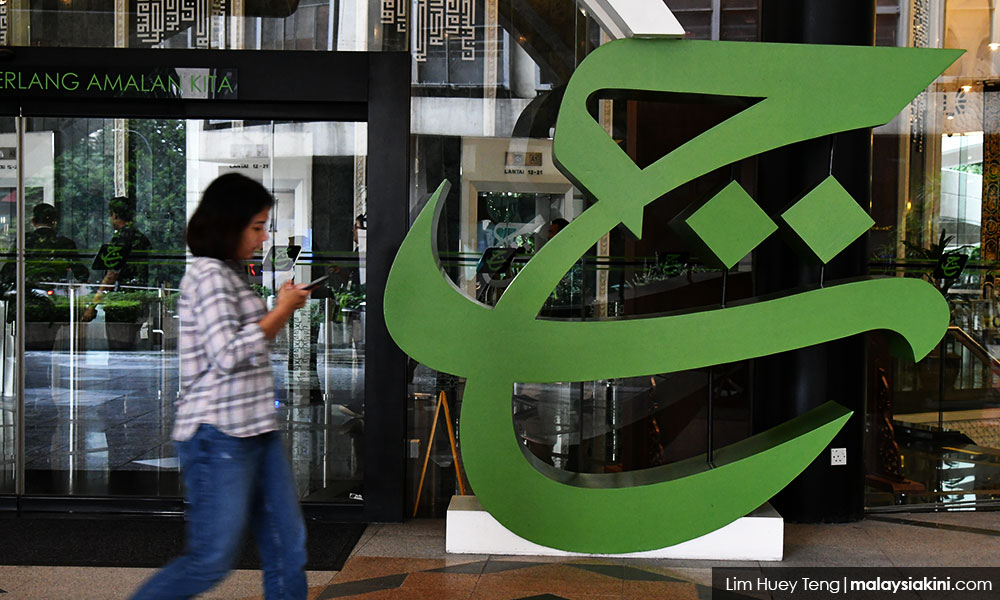 INTERVIEW
| For Minister in the Prime Minister's Department in charge of Islamic Religious Affairs Mujahid Yusof Rawa, his biggest challenge over the past year has emerged as one of his proudest achievements.
In an interview with Malaysiakini, he spoke his mind on the Tabung Haji scandal and how he did not mind if his efforts to salvage the pilgrimage fund had cost Pakatan Harapan several points with the rakyat.
"Tabung Haji has been the biggest challenge. It was a tough decision we had to make, and there were tough explanations we had to make.
"We have become unpopular, but we know that by making such an unpopular move, it was in the best interests of Tabung Haji and of Muslims in general.
"If you ask me, there were nights when I did not sleep or slept late because I had to meet so often with the Tabung Haji CEO and chairperson in order to give them our explanations and input," Mujahid said when met at his office in Putrajaya yesterday.
Mujahid previously revealed that back in 2017, during the Najib Abdul Razak administration, Tabung Haji had been
RM4.1 billion
in deficit but it continued to pay dividends (
hibah
) to its shareholders, contravening its founding law.
Dividends paid with savings of depositors
The fund was also found by auditors to have paid dividends using the savings of its depositors, but concealed the move through other deals and
creative accounting
.
Tabung Haji was later placed under Bank Negara's supervision and a turnaround plan - which involved the transfer of Tabung Haji's RM10 billion assets to Putrajaya at an increased price of
RM19.9 billion
- was implemented.
The plan also included a "rescue package" amounting RM17.8 billion.
During the interview, Mujahid stressed that the turnaround plan had to be done without causing too big a burden to the government or affecting Malaysia's credit rating.
"We eventually decided on that package to rehabilitate and restructure Tabung Haji. This took a lot of my time and the time of my Tabung Haji friends.
"But after our hard work over the past few months, we are now more at ease because Tabhung Haji is on the right track and we can focus on other things," he said.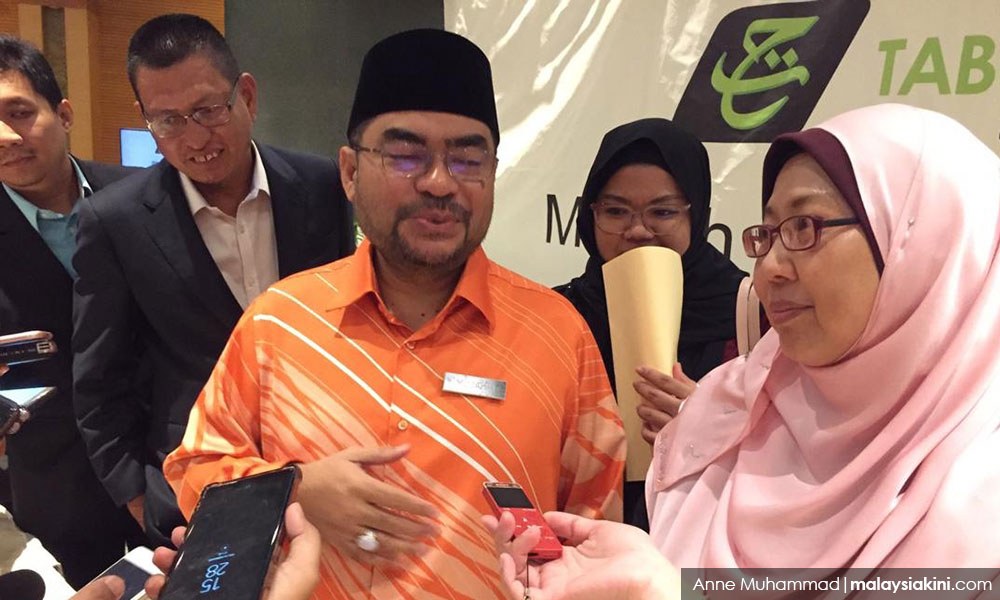 Earlier this month, the Amanah politician came under fire when he announced Tabung Haji's 2018 dividend to be
1.25
percen
t or RM913 million in total, its lowest ever payout.
Rather than view the move as a setback, Mujahid heralded the payout as proof that they had managed to turn the fund around from being RM4.1 billion in the red.
"It wasn't much but with a RM1 billlion profit, we were able to pay RM913 million in dividends, at 1.25 percent.
"People can say whatever they want, that it was low or whatever. But we succeeded in restoring Tabung Haji to function in accordance with its own act," he said.
With Harapan soon to hit its one-year mark, Mujahid said he was proud of his ministry's work in reforming how Islam was managed in the country through his "compassionate state" (negara rahmah) concept, which has three main thrusts - rahmatan lil alamin, maqasid syariah and the Malaysian model.
He is also proud of how he had managed to do away with the previous practice of ministers having a stake in the Federal Territories Islamic Religious Council (MAIWP). - Mkini