For the past month, MACC chief Azam Baki and the Corruption Perception Index (CPI) published by Transparency International (TI) have made the headlines for all the wrong reasons.
In the process, politicians and government agencies have proffered comments, some of which can only be described as laughable.
If writer and filmmaker Amir Muhammed intends to publish yet another volume of "Malaysian Politicians Say the Darndest Things", there's enough material in the public domain.
Two weeks ago, the government announced an integrity pact for all civil servants who are directly or indirectly involved in dealing with procurement or offer of projects and contracts, a move which requires them to make anti-graft declarations.
In what was described as a "serious effort" to fight corruption, officials appointed to committees that shortlist bidders, or those who make a final decision on any procurement related project, must sign a declaration before and after each time an offer is made.
What can be anticipated is a gathering of government servants signing the pledge before a prominent person, which will be followed by a jamuan (reception) where everyone pats each other on their backs over tea and kuih-muih (cakes).
The pledge is not worth the paper it is printed on. It is just another written promise and breaking it would not be breaching the law and would not entail any form of punishment.
Let us not forget that some people sought to declare their innocence by swearing on the holy book even after being found guilty by the court.
Then there was this announcement by Senate Select Committee on Governance, Integrity and Anti-Corruption chairperson Rais Yatim that a meeting was held between Dewan Rakyat and Dewan Negara to discuss the establishment of a Joint Committee on Integrity and Anti-Corruption.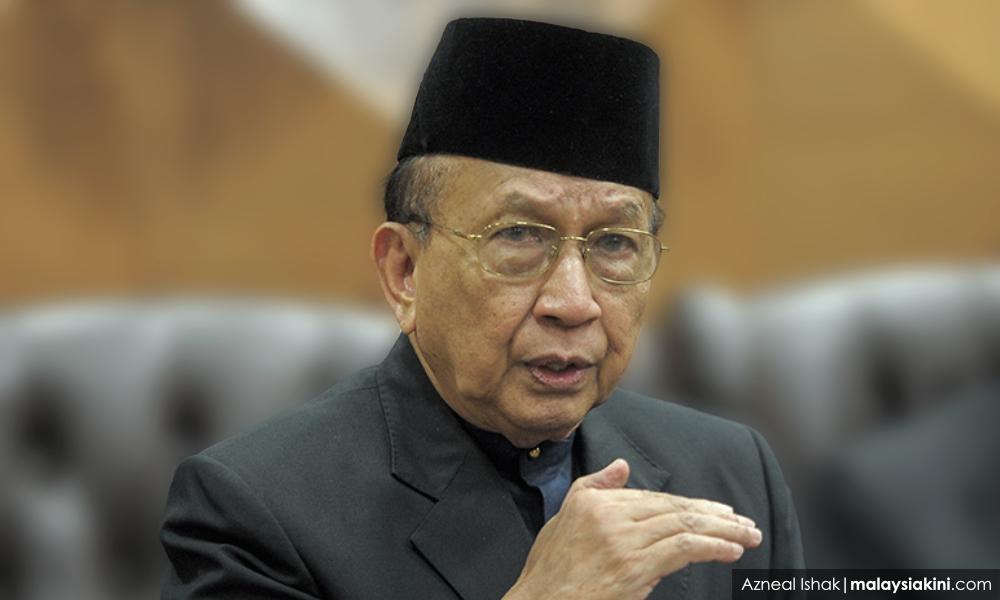 "The committee is of the opinion that the discussion should be expedited since many issues related to governance, integrity and anti-corruption are on the rise," he said.
Anti-corruption efforts and campaigns, Rais added, are extremely important and that politicians should be involved, adding that prior to this, it always involved those not involved in politics.
Really? How many committees do we need? It is akin to needing five people to change the bulb – one to hold the bulb and four to rotate the table.
Prior to that, there was a grandstanding by Azam (top photo) who first declared that he allowed his brother to use his trading account to dabble in shares – an offence under the law.
The Securities Commission (SC) then declared that there was inconclusive evidence "to show a breach under section 25(4) Securities Central Depository Act 1991 (SICDA) occurred."
Almost immediately, Azam declared that he has been cleared but there was a U-turn by the SC the following day.
Azam "operated the account that he had opened, in that he had given instructions to buy, sell and transfer securities from the said account", the SC said in a statement.
Public perception
Under normal circumstances, it would warrant a formal investigation but the prime minister waded into the controversy stating that all parties should respect the views of the SC.
"The SC has made a decision and it says there is no case against him (Azam), so we accept the SC's decision," Ismail Sabri Yaakob said.
It was and still remains a hilarious response from the nation's chief executive on a matter involving the integrity of its top graft buster who was caught with his pants down.
But the mother of all jokes came from de facto Law Minister Wan Junaidi Tuanku Jaafar after TI released the CPI last week.
Wan Junaidi said Malaysia's CPI ranking dropped because of wide publicity in the fight against corruption and bringing cases to court.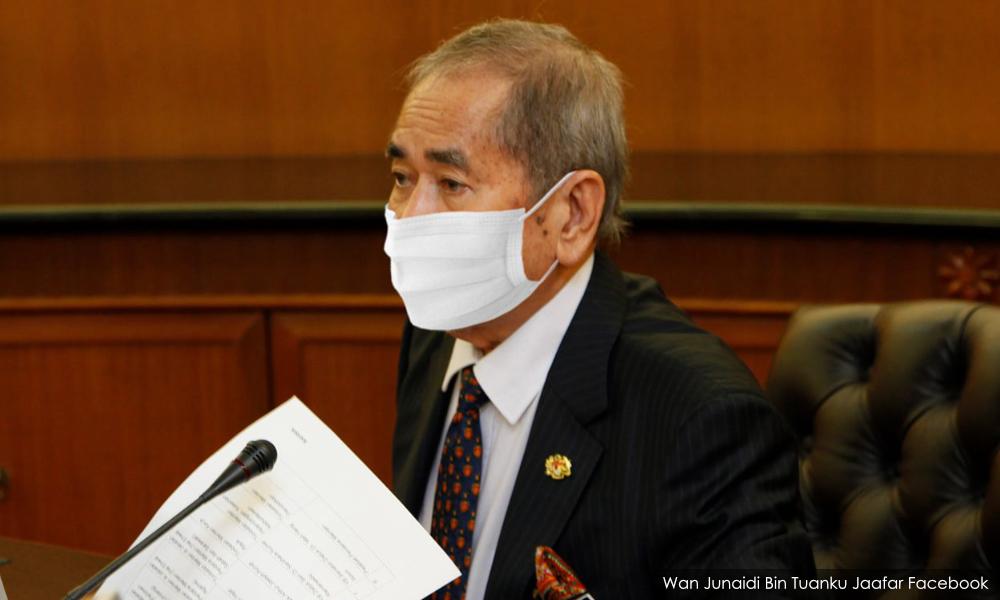 The recent crackdowns on corruption cases by enforcement agencies, such as the police and the MACC, have led to perceptions that corruption is rampant in the country, he said.
Did he expect the public to believe him? On the contrary, it is the lack of enforcement that has put us in such dire straits.
But it has been said before and it is worth repeating: Public perception is that most government departments and agencies and their systems have broken down.
The government is doing no favours by maintaining elegant silence or going into denial mode. Refusing to face and address problems in a cohesive and comprehensive matter has led to this perception.
The leaks in procurement systems and the negotiated tender system have resulted in middlemen and cronies creaming off a substantial amount of money from our coffers.
Besides, there have been cases of some officials involved in awarding projects where there have been conflicts of interest.
Most importantly, there is no mechanism to check on those who have amassed wealth through illegal means.
Perhaps, the solution to all our woes would be to incorporate a law from another jurisdiction, which states: "It shall be an offence for any person to lead a lifestyle or have assets not proportionate to his or her declared income."
But does the government have the gall and gumption - or the political will and determination - to do so?
If it does, more prisons have to be built to accommodate political leaders, their supporters and cronies. - Mkini
---
R NADESWARAN is a veteran journalist and writes on bread-and-butter issues. Comments: citizen.nades22@gmail.com
The views expressed here are those of the author/contributor and do not necessarily represent the views of MMKtT.