PKR Youth has proposed for at least six out of 20 PKR candidates in the upcoming Johor state election to be fielded from within its ranks.
PKR Youth chief Akmal Nasir said their call was made in line with a proposal for at least 30 percent youth candidates, also taking into account the increase in younger voters.
"PKR Youth will focus on efforts to bring up issues affecting youths that perhaps could be addressed during the state elections.
"We did not ask for an election, I don't think any youths will ask for an election right now, but with the dissolution of the state assembly we will do our best to bring up the issues," Akmal (above) told reporters in Johor Bahru.
The Johor Bahru MP said there has also been a resounding call for more youth candidates and a fresh set of leaders to carry on their duties.
"So for PKR Youth we will propose to the party's leadership to name at least six candidates from among PKR Youths," he added.
Asked whether there are potential seats that have been identified, Akmal said discussions so far include both urban seats including around the Johor Bahru area, as well as rural seats.
"Among us, we have identified the right seats to field a youth candidate, but to me, it would be best discussed with the party's leadership.
"While the youths are ready to be fielded in more difficult seats, not just traditional PKR safe seats, our intention is more than just to contest.
"We want to really fight in this election, and so there needs to be a balance between the seats, positions of youth candidates, in order for us to have a chance at becoming an elected representative in Johor," he said.
Negotiations with Muda
Asked whether PKR Youth would give way in certain seats to candidates from Muda, Akmal alluded to ongoing negotiations between individual Pakatan Harapan parties and Muda.
"Discussions with Muda are being held by individual parties.
"But as PKR Youth, we also have the duty to ensure PKR itself fields more young candidates," he added.
On the impact of Undi-18, Akmal said a key focus would include making voting relevant to them by identifying issues that may not be a part of mainstream discussions.
Apart from the rising cost of living that affects all segments of Malaysians, Akmal noted there are issues for example privacy concerns surrounding the use of MySejahtera that has been of particular concern to youths.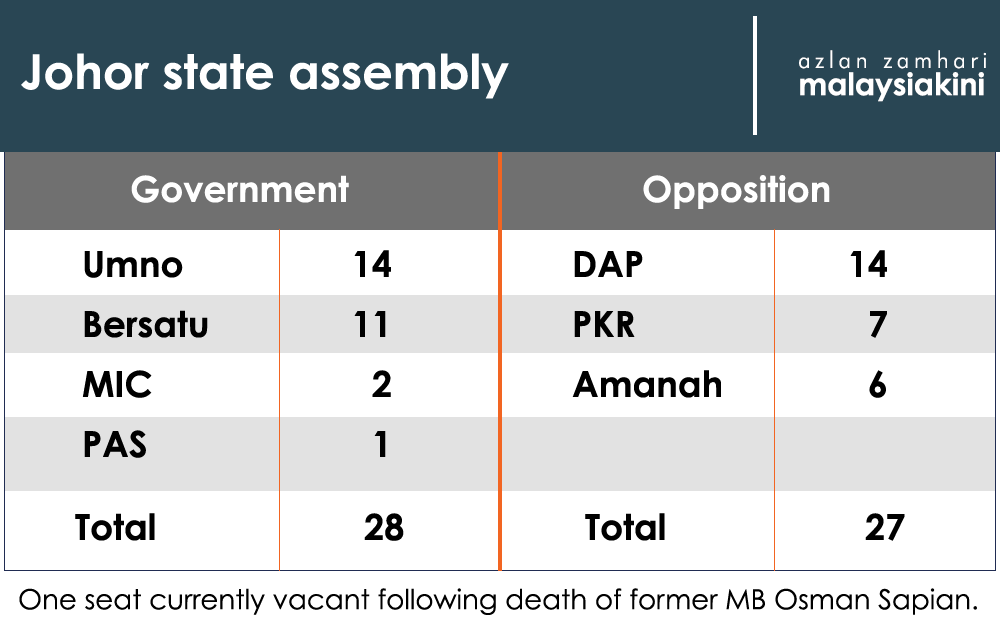 - Mkini