Residents of Taman Idaman, Serendah, Hulu Selangor, has raised concerns that gradual land erosion which started last month will lead to worse natural disasters.
According to the residents, land erosion has placed 20 terrace houses located along Lorong Angsana 2, nearby a hill, in a precarious position.
A resident, 55-year-old Leong Ah Kiew, said the first landslide had occurred last Dec 20.
"The heavy rain nationwide last year had triggered the erosion.
"At around 6am, I heard a loud sound. I went out and saw the land erosion.
"It is very scary because I live not far from the land erosion, he told Malaysiakini.
Leong said the residents are afraid if a landslide happened again because it will lead to worse damages and possibly even death.
Another resident, 66-year-old P Arjunan, said the first incident had triggered subsequent erosions at the site.
"The residents here are worried and some are prepared in case of anything. Every time it rains we are afraid.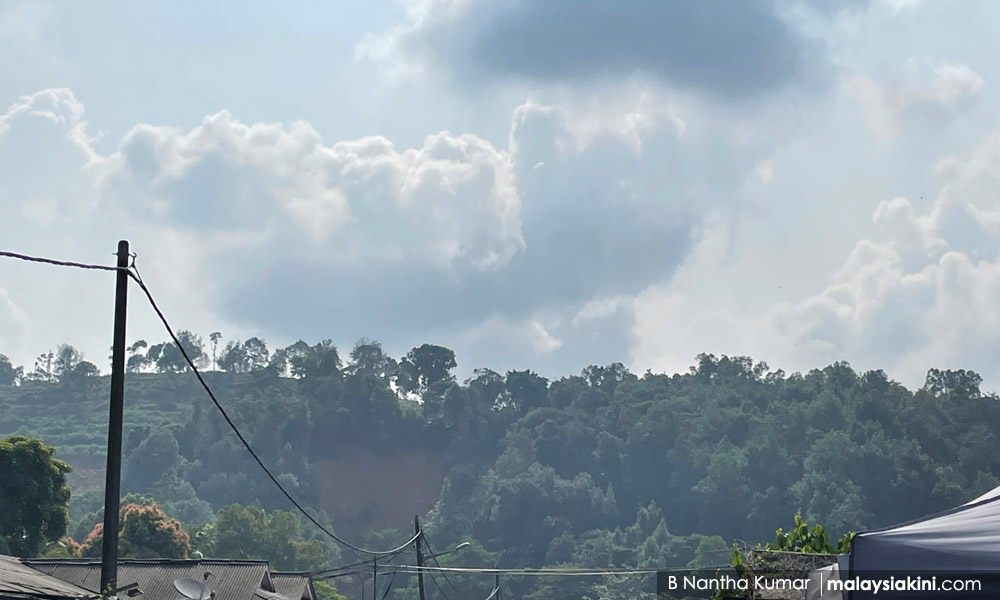 "Some of us have packed our essentials in case of the worst incident," he said.
'Project on the hill'
Aside from the houses along Lorong Angsana 2, Arjunan said Sekolah Kebangsaan Serendah nearby the hill might also be affected.
Asked about actions by the authorities, Arjunan said police along with representatives from the Land Office and Hulu Selangor Municipal Council had visited the site on the day of the landslide.
"They came on Dec 20 to see the site, and then they left.
"Since then, no one else came. No safety precautions were taken. We want them to act before it's too late," he said.
The residents also claimed that an ongoing "project" in the area had triggered the landslide.
"We're not sure what project is going on. But there are excavation works, road works.
"We want authorities to urgently stop the project," said Arjunan.
Meanwhile, PKR Hulu Selangor committee member S Sritharan, 53, urged Hulu Selangor MP June Leow Hsiad Hui to come down to the ground and view the situation.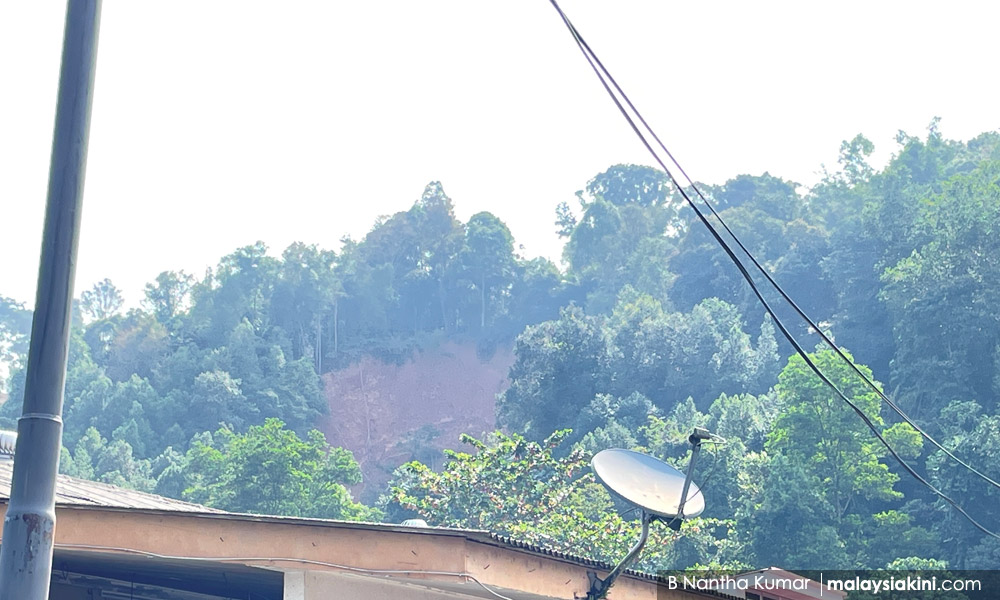 "Do not wait until you're called or until disaster struck. It is your duty to resolve the people's problems," said Sritharan.
When contacted, Leow told Malaysiakini she did not receive any information about the incident but pledged to take action.
"I just received this complaint. Before this, I did not receive any information.
"I will forward it to the local councillor," she said.
Malaysiakini has also reached out to Batang Kali assemblyperson Harumaini Omar for comments. - Mkini