The MACC said it is probing Simpang Renggam MP Maszlee Malik after receiving two reports against him.
The graft buster did not disclose the reason for the probe in its statement on the matter.
However, sources informed Malaysiakini that the investigation is over alleged corruption when he was the education minister from 2018 to early 2020.
Maszlee is alleged to have accepted monies from a ministry supplier which he then used for political activities.
He is also alleged to have received a Toyota Vellfire from a company linked to the Education Ministry.
Malaysiakini has contacted Maszlee for comments.
Maszlee yesterday alleged that the MACC officers were intimidating his staff following his involvement in demonstrations against commission chief Azam Baki.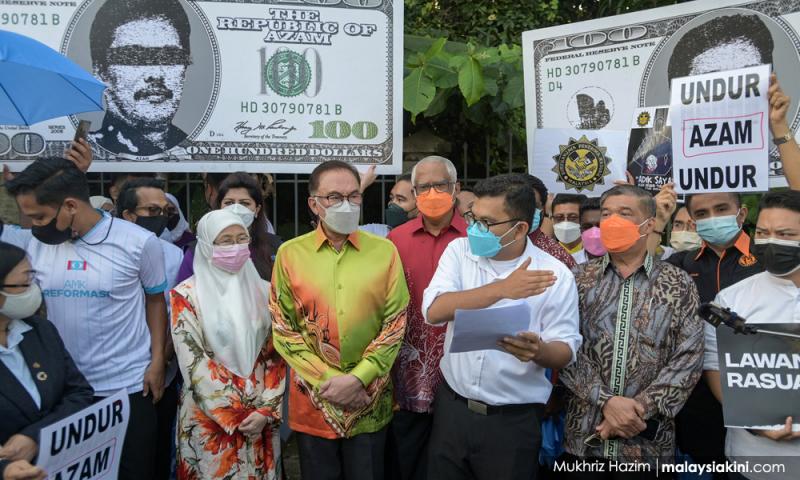 The MACC denied using intimidation in its probe, saying that questioning witnesses are part of its procedure while conducting investigations.
"The MACC will not bow to pressure from any quarter that tries to distract from corruption and misappropriation with all sorts of intentional pressure," it added in a statement today.
Maszlee questioned over demonstrations
Maszlee was previously questioned by police over his involvement in demonstrations against Azam organised by PKR Youth and Muda that took place outside the Parliament building on Jan 20.
Azam came under the spotlight over his ownership of close to two million shares in a public-listed company between 2015 and 2016.
The share ownership raised questions on whether it was commensurate with his income as a public servant and conflict of interest concerns.
Azam has denied wrongdoing.
The timing of the probe against Maszlee coincides with alleged plans for PKR to field him in the Johor state election.
Speculation is rife that PKR wants Maszlee as their menteri besar candidate, although the Simpang Renggam MP has played down such calls. - Mkini