A freak storm struck Ipoh yesterday, causing damage to over 300 homes.
According to the Perak Fire and Rescue Department, the affected areas were Kampung Tawas, Taman Tasik Damai, Taman Desa Seri Chepor, and Kampung Seri Klebang Tambahan Jaya.
"No lives were reportedly lost and things are under control.
"All relevant agencies, including the Ipoh police department, Kinta Public Works Department, Civil Defence Department, Ipoh City Council, Chemor and Tanjung Rambutan's Penghulu Office, and Tenaga Nasional Bhd are on the ground to provide assistance.
"Any developments will be updated from time to time," read a statement today.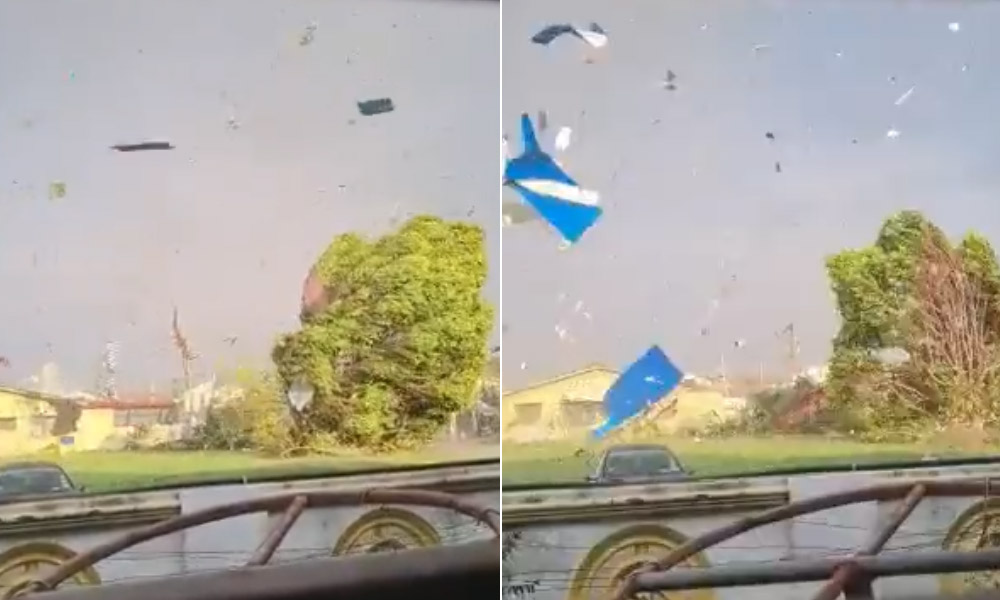 "Ipoh" has become a trending topic on Twitter with numerous videos circulating on the app, depicting roof tiles and awnings being hurled about by strong winds.
Electrical poles and trees also reportedly fell during the storm, which occurred from 6 to 6.30pm yesterday.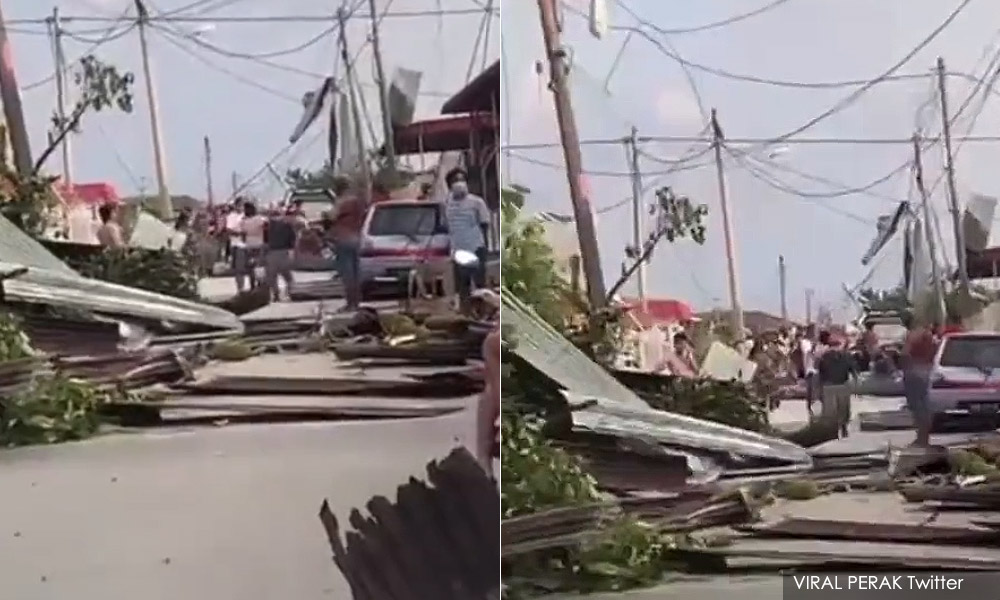 Netizens likened the incident to a mini-tornado and called for better action to mitigate the climate crisis.
Relief for the damaged homes has been started by NGOs, including CuciMalaysia.