PKR's lawsuit against Plantation Industries and Commodities Minister Zuraida Kamaruddin for leaving the opposition party is set for a two-day court hearing beginning March 29.
The political party's counsel William Leong confirmed that the Kuala Lumpur High Court today fixed the full hearing of the legal action from March 29 to 30.
"The case management has just concluded this morning. The trial date is fixed on March 29 and 30, 2022," the lawyer told Malaysiakini.
When contacted, Zuraida's (above) counsel Nizamuddin Abdul Hamid also confirmed that the High Court fixed the two-day hearing date following case management of the suit this morning.
On Nov 19 last year, High Court judicial commissioner Latifah Mohd Tahar dismissed former PKR vice-president Zuraida's application to strike out PKR's lawsuit, ruling that there are issues that needed to be ventilated in a full hearing.
The former PKR member has since appealed to the Court of Appeal.
Zuraida, who first won the Ampang parliamentarian seat on a PKR ticket in 2008, is now a member of Bersatu's Supreme Council.
In her ruling, Latifah said that among these triable issues include a bond that PKR lawmakers signed prior to the 14th general election, agreeing that they would be fined RM10 million each if they defected from the party after being elected as an assemblyperson or MP
Previously, it was reported that Zuraida sought to strike out PKR's suit due to the legal action being allegedly part of a campaign of vengeance against her for leaving the party, among other contentions.
On Oct 2, 2020, PKR filed the RM10 million lawsuit against Zuraida for defecting from the party.
The writ of summons listed PKR secretary-general Saifuddin Nasution Ismail as acting on behalf of the party in the legal action.
Zuraida, along with 11 other MPs led by former PKR deputy president Azmin Ali, left the party in February 2020 to support Bersatu, Umno-BN and GPS in forming Perikatan Nasional.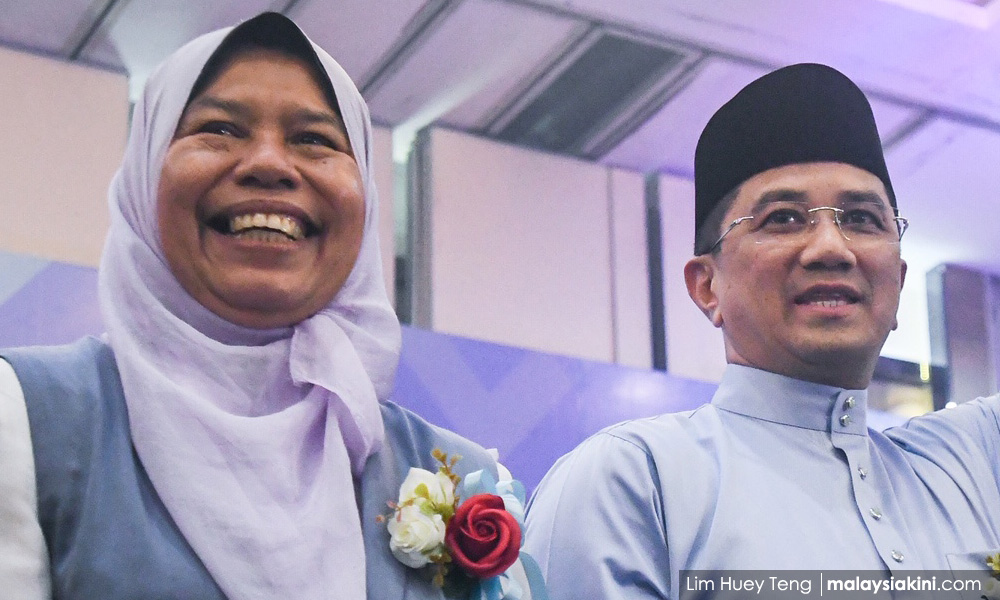 Following this, several assemblypersons in various states aligned to Azmin also quit PKR.
Later on Dec 30 2020 through the filing of her statement of defence, Zuraida contended that the RM10 million bond that PKR members signed prior to contesting in GE14 is invalid as the Federal Constitution safeguards the right to join or leave political parties. - Mkini