Nine-year-old Kamilia Anap (otherwise known as Ayeng) has yet to be found in the forests around Selaor, east of the Temenggor Forest Reserve in Perak - after she disappeared on Jan 13.
In a Facebook post on Jan 28, the Center for Orang Asli Concerns (COAC) reported that there is still no sign of the young girl despite various search parties which were sent out for her.
"A four-person team from the Terengganu-based NGO Panthera took up the search from Jan 22-26. They were joined by three Temiars from the network of Orang Asli villages in Kelantan (JKOAK).
"They covered areas not searched by the earlier teams in a systematic and professional manner.
"However, their efforts were not to be rewarded with any sign or indication of Ayeng's presence," said COAC founder Colin Nicholas on Facebook.
An official search party - which included personnel from the Fire and Rescue Dept, police, Orang Asli Development Department (Jakoa), Religious Department, and World Wide Fund for Nature (WWF) - was conducted for five days before ending on Jan 19 with no sign of the young girl.
Despite this, community members from Selaor and Jambatan Dua villages will continue the search.
Colin added that the weather had been dry and hot over the past two weeks.
"This prevented her tracks (and scent) from being preserved. Further, the large number of searchers in the early days had also 'destroyed' any signs of her that might have been there earlier.
"The physical search has scaled down a lot. Nevertheless, despite the circumstances, there is still optimism that Ayeng is still alive," he said.
Citing previous missing person cases taking place in the jungle, Colin noted that despite several challenges faced in the search, there is still hope.
He said the search party is also resorting to newer tactics.
"In Ayeng's case, however, her hearing and mental impairments are not in her favour.
"They are resorting to more spiritual means of locating her," he said.
The Jahai villagers of Kampung Selaor - which houses 25 families - are now putting all their efforts into tracing Ayeng.
On Jan 13, Ayeng failed to return home following a rattan-gathering team. A group search was conducted immediately on the evening of her disappearance.
A missing person report was made on Friday (Jan 14) and another search party was later sent out to find Ayeng.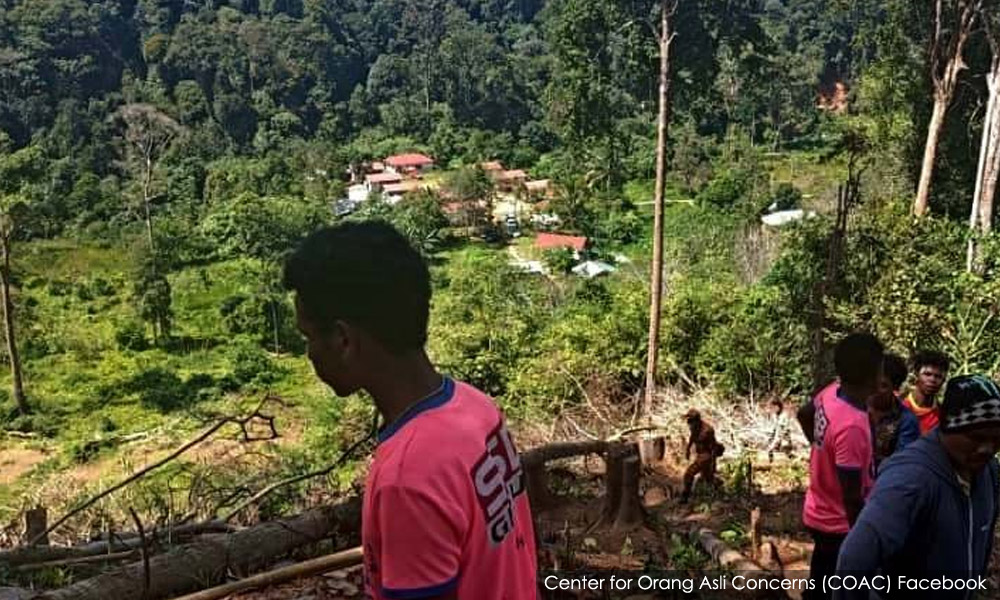 Rattan represents the villagers' main source of livelihood. The village's Tok Batin (village head) Asok said the Covid-19 pandemic had made it difficult to gather and sell rattan due to lockdown restrictions.
"Even though we have started to make money, this little girl has gone missing so all our energy is going towards finding her.
"We don't feel good about (foraging for rattan) because we don't know the fate of the child," he was quoted as saying.
According to Asok, Kampung Selaor is now depending on public donations and selling vegetables and rattan for income. - Mkini