Two Johor incumbent assemblypersons have informed state DAP chief Liew Chin Tong of their wish to defend their respective seats in the coming state polls.
In a joint statement this morning, Tan Hong Pin (above, left) of Skudai and Ng Yak Howe of Bentayan said they met Liew to express their intentions.
According to them, since the dissolution of the Johor state assembly, the media, supporters and public had been asking whether they will get fielded again.
"We thank you for your concerns. A few days ago, we met with Liew respectively and we have expressed our wishes of defending our seats," they said.
The duo said they share the concerns of grassroots members, who hope the party leadership will decide the candidates' list as soon as possible in order to facilitate the election campaign.
They also said in view of the uncertainty in Skudai and Bentayan, they will decline requests for any media interviews "to prevent unnecessary troubles".
"DAP's mission in the upcoming Johor election is to defend the 14 seats the party won in 2018.
"Facing the strong attack from BN, DAP must waste no time and start our campaign," they said.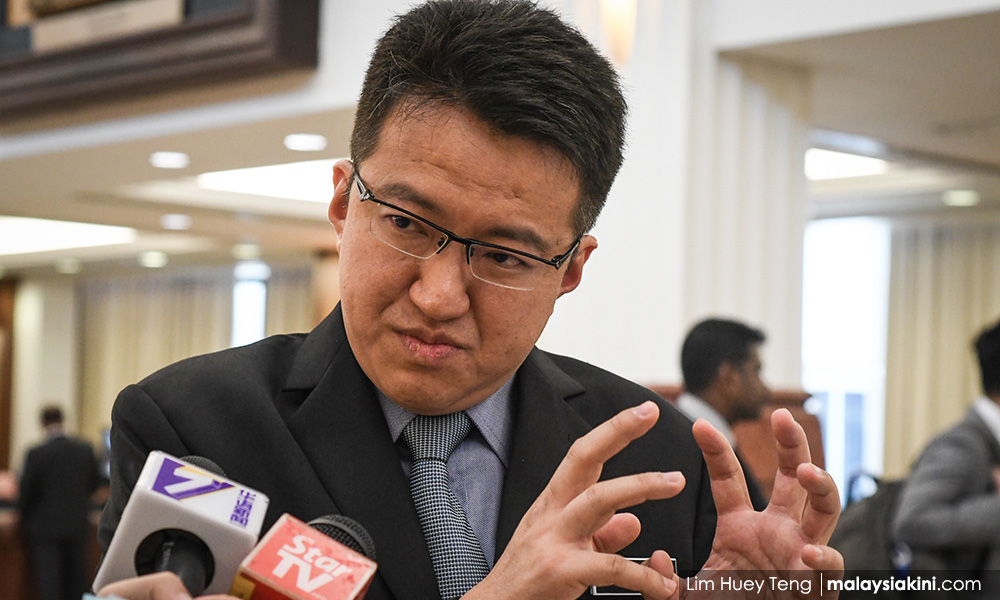 Defeated in party elections
The Election Commission (EC) will hold a special meeting on Feb 9 to fix the dates for the 15th Johor polls.
On Jan 24, Chinese daily Nanyang Siang Pau reported that five incumbent assemblypersons were uncertain whether they will get fielded by DAP again.
According to the report, the five are Tan, Ng, Ee Chin Li (Tangkak), Cheo Yee How (Perling) and Yeo Tung Siong (Pekan Nanas).
They are deemed as not being in the same camp as Liew.
Tan, Ee and Cheo were defeated in the Johor DAP election last May while Ng and Yeo were elected as state committee members without any important portfolio. - Mkini