China-based property development company Country Garden Holdings Co Ltd has been assigned "Ba1" corporate family rating (CFR) and senior unsecured rating by Moody's Investors Service.
According to The Edge Markets, Moody's also downgraded the rating outlook on Country Garden to negative, from "ratings under review".
The "Ba1" rating tells investors that Moody's believes that the borrower was just below investment grade, otherwise known as a "junk" status.
This meant that the research firm believed that bonds issued by the borrower will likely come with high risks of default and high yields.
Country Garden has a 60 percent stake in Country Garden Pacificview Sdn Bhd - the developer of the Forest City project in Johor.
Forest City is a highly controversial real estate project because it mostly targets foreign buyers and its products are out of reach for most Malaysians.
A journalist from the US-based news website Insider who visited Forest City in early May reported that the island was a "ghost town" with little signs of life, except at the duty-free outlet.
Moody's statement on the rating downgrade makes no specific mention of Forest City but noted that Country Garden was facing "declining property sales and deteriorating financial metrics amidst the challenging operating conditions of the China property sector".
"While Moody's expects Country Garden to maintain a strong market position and good liquidity, the negative outlook reflects Country Garden's reducing liquidity buffer and financial flexibility, driven by falling property sales and continued weak market sentiment in the next six to 12 months," wrote Moody's senior vice president Kaven Tsang.
The Edge Markets noted that this was Country Garden's second junk-level rating from major international credit assessors as S&P Global Ratings has not deemed the developer investment grade since 2008.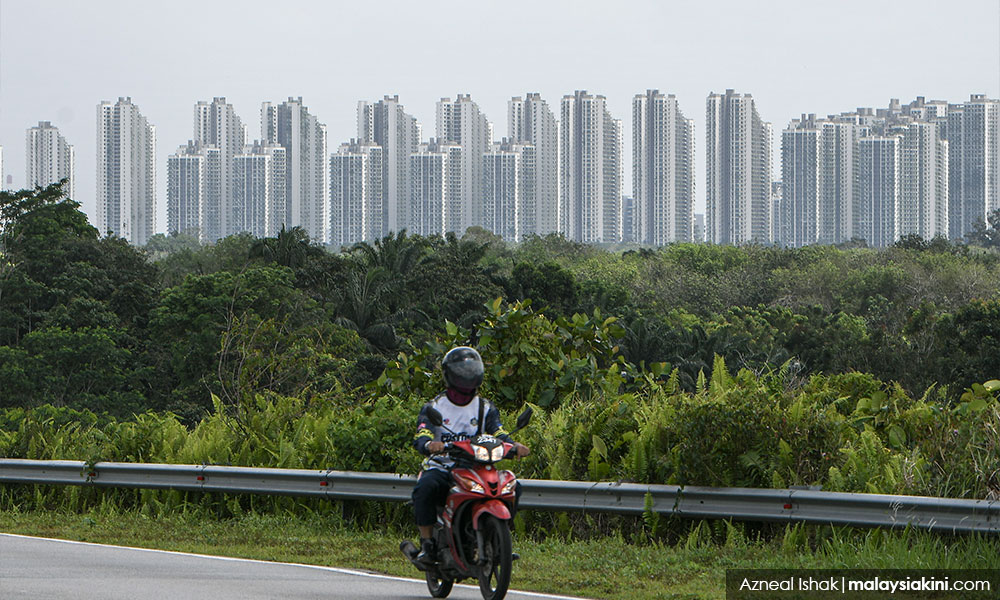 Moody's said an upgrade of Country Garden's ratings is unlikely in the near term and will only happen if the company strengthens its access to long-term funding and improves sales. - Mkini