While it's still anyone's guess when the 15th general election will be held, many suspect the date may just be around the corner.
This is after Prime Minister Ismail Sabri Yaakob indicated early this month that he would not delay the election "even for a second" once BN has fully prepared for it.
Based on observations, preparations for the coming general election appear to be underway: A local government in the Klang Valley is recruiting workers for the Election Commission (EC).
A local government official confirmed the matter when contacted by Malaysiakini.
The Sepang Municipal Council officer, who asked that he only be named as Izwan, said the recruitment of election workers or "clerks" is being conducted by the Petaling Jaya City Council (MBPJ).
"Applications for EC workers, or what we call clerks, are being conducted by MBPJ under the EC's direction for two days only, which is on polling day eve and the polling day in areas managed by the MBPJ only," Izwan said.
However, he said the applications are open only to members of the public and not civil servants.
On the question of allowances, Izwan said each election worker will be paid RM365 per day, but they must first attend a course to qualify them as election workers.
No need to wait for election date
Meanwhile, in a Facebook post sighted by Malaysiakini, an MBPJ officer appeared to be recruiting people interested to become election workers.
"Whoever is interested to be an EC worker please contact me immediately. I need another 200 workers because the Seri Setia state constituency has 23 additional polling streams. Thank you," the officer said.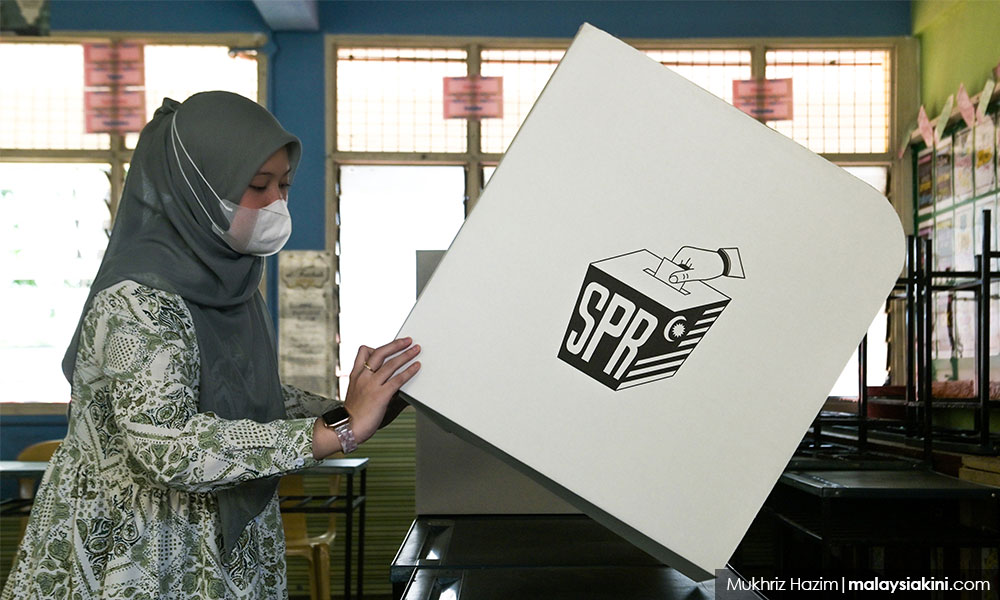 It is understood that local governments are recruiting election workers on the EC's behalf in their capacity as coordinators. This is standard practice for the EC, whether in preparing for general elections or state elections.
The recruitment takes place as soon as each general election is concluded. The early preparation means election workers can be recruited without waiting for the Parliament or state assemblies to be dissolved.
A source close to the EC told Malaysiakini that the recruitment is more of a preparatory measure for the local governments involved, and has nothing to do with rumours that the election would be held in October.
Preparations for an election do not need to wait for the election date to be decided first, the source said, because by then there would not be enough time to prepare.
Thus, preparations are made whenever there is time available for it.
According to the EC's website, the appointment of election workers and their placement at polling centres is done to ensure elections can run smoothly. The appointments are made by a returning officer.
Malaysiakini is seeking comment from Petaling Jaya Mayor Mohamad Azhar Md Amir and the EC on the matter. - Mkini