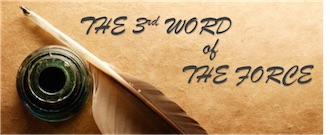 The Third Force
The table presented below herein constitutes the second in a series of releases detailing funds that were channelled to various foundations, institutions, groups and establishments based in the United States by the Open Society Institute (OSI) prior to it taking its current name, the Open Society Foundations (OSF).
For the record, the OSI was established by world renowned billionaire George Soros in 1993 before it was renamed in 2010. Former trustees associated with the institute include Bill Moyers and Lani Guinier, both of whom were complicit with Soros to channel funds in what amounted to a "massive social engineering conspiracy" intended to infuse cartel and authoritarian mentality within American and world administrations.
The funds were channelled between the years 2005 and 2010 and include sums funnelled through Soros' Foundation to Promote Open Society, or FPOS. Both the OSF and the FPOS constitute an international network of civil societies and academies purportedly dedicated to building vibrant and tolerant societies "whose governments are accountable and open to the participation of all people."
However, there seems to be credible information to suggest that the foundations are financed in part by drug cartels and are themselves complicit with current and past world leaders, including former British premier Tony Blair, to finance terrorist related activity in the Middle East and several other parts of the world.